When you think of Florida, what naturally comes to mind? Miles of pristine beaches? The home of iconic theme park destinations and NASCAR? Miami's scorching hot party and art scene? These are all viable answers.
However, it was pretty astonishing when I found out that Florida actually has the most underwater springs in the world at a whopping total of almost 700, to be exact.
These clear water springs bubble and pump from freshwater aquifers found deep below the state's surface. Florida springs also stay at a refreshing 72 degrees Fahrenheit, creating an unbeatable environment to refresh and cool off on warm days.
Perfect for snorkeling, swimming, scuba diving, kayaking, and more, these epic freshwater springs are the true showstoppers of the sunshine state. Each has its own character, so our list of the very best springs to visit is a great place to start when planning a trip to one of these natural wonders.
Madison Springs
Madison Springs is located in north Florida between Tallahassee and Jacksonville and is a captivating brilliant display of a freshwater spring in all of its glory. Madison Blue Spring State Park is an insanely cool swimming hole that is 25-feet-deep and almost 82-feet-wide.
The park provides walking trails, floating options, and crystal clear waters for snorkelers and divers to examine. Advanced scuba divers can even check out the underwater cave system for a closer look at local wildlife.
Weeki Wachee Springs
Just an hour from Tampa Bay and just over an hour and a half from Orlando, you will find the wondrous world of Weeki Wachee Springs State Park. Stunning clear waters flow from the first-magnitude spring into the pure crystal river known as the Weeki Wachee River. This one is known to be part of the deepest freshwater cave system in the USA.
Visitors can attend the absolutely amazing mermaid show or take a boat tour cruise on the river. Weeki Wachee also sits near Buccaneer Bay Waterpark, boasting multiple water slides for the whole family to enjoy.
RELATED: Mermaids Captivate Visitors at Weeki Wachee State Park

Rock Springs
Located just north of Orlando in the charming town of Apopka, swimming hole enthusiasts can explore the popular Rock Springs. Nestled in Kelly Park, this family-loved attraction is definitely one of the most visited and frequented. But highly worth the visit if you find yourself in the area.
There are on-site campgrounds, bathrooms, concessions, picnic areas, and rentals for inner tubes.
Ichetucknee Springs
A stunning hub for more of that Floridian spring water beauty, Ichetucknee Springs State Park presents another spot for swimmers and nature lovers to relish Mother Earth's creations.
An hour from Gainesville, these forested floodplains beckon visitors to explore the tree-lined Ichetucknee River by paddleboard, kayak, canoe, or the state park's favorite method—the inner tube! Take the leisurely six-mile float along this natural waterway, which offers riders the chance to see otters, ducks, turtles, and beavers.
Juniper Springs
Head to the Ocala National Forest and you can uncover the fun and magic of Juniper Springs. This Floridian spring propels turquoise water from its freshwater headspring, which stems from Juniper Creek and flows to Lake George.
An excellent place for the entire family, Juniper Springs beckons people to jump into the blue hole from the man-made platform for ultimate pleasure and fun. Find picnic areas, a campground, backpacking trails, and paddling options within the establishment.
Ponce de Leon Springs
Another Florida State park we cannot get enough of is Ponce de Leon Springs State Park. Named after the Spanish explorer Juan Ponce de León, this legendary natural spring pumps fourteen million gallons of water daily, sitting at a slightly cooler 68 degrees than the other beautiful springs on our list. This state park also has hiking trails through lush forests and picnic areas with grills, making it a great option for a day trip.
Wakulla Springs
Although it is one of the most popular and visited, no Florida springs list is complete without mentioning Wakulla Springs. Located 30 miles from Tallahassee, Wakulla is the largest freshwater spring globally. It provides incredible opportunities for kayaking, snorkeling, diving, and swimming.
This National Historic Landmark features a vast system of underwater caves and caverns to explore and 10 miles of trails that meander through the fragile and gorgeous ecosystems. We recommend scheduling a boat tour to catch sight of wildlife like manatees, alligators, and turtles.
Devil's Den
This one is for avid snorkelers and scuba divers.
Devil's Den is a prehistoric natural spring located in an underwater cave. This central Florida gem is situated just outside Ocala. It offers divers the opportunity to descend up to 54 feet to observe the crystal clear waters after jumping from the boardwalk in this mysterious and unusual environment.
Devil's Den, one of the most unique areas in the state, is privately owned. So you need to plan on diving or snorkeling (no swimming allowed). You can even stay on-site in Devil Den's cabins or at the campground. Since this one is for the more serious underwater adventurers, it may not be the best for a family-friendly getaway.
Rainbow Springs
Located a half-hour from Ocala, Florida, Rainbow Springs State Park offers an incredible world of clear spring water that has been bubbling forth for about 10,000 years. With over 1,400 acres of property, people visit worldwide to snorkel in the crystal blue water, see the blooming azaleas, and camp next to the Rainbow River.
The headsprings of the Rainbow River produce hundreds of millions of gallons of water per day, making it the ideal spot for tubing, swimming, sunbathing, and simply soaking up the natural beauty.
Springin' into a Close Second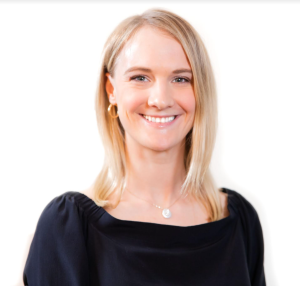 An avid adventurer and lover of all things outdoors and travel, Sydney Paschall has explored and discovered as many beautiful places as she can, with extra time spent in Oregon, Colorado, and driving up and down the west coast. Now based in Austin, Sydney focuses her time on writing, social justice, activism, living more mindfully, and staying active to optimize the mind, body, and soul. Instagram: @_sydshine
Share your favorite spa sites on our Wide Open Roads Facebook!
Enjoy the outdoors?
Sign up for daily stories delivered straight to your inbox.