If you're an avid fly angler, and especially if you prefer the saltwater side of it, it's likely that you've heard of the Belize grand slam. Every year, people head to the Caribbean country of Belize in hopes of landing three of the most iconic saltwater fish on the planet: permit, tarpon, and bonefish. Landing just one of these wary fish can be a challenge in itself, but here's the kicker: You're going to need to catch all three in the same day to achieve the grand slam. This isn't a trip I would suggest to someone as an introduction to fly fishing. Not only will you likely get aggravated that the fish aren't cooperating with your presentation, but most guides will likely be expecting you to be proficient at casting 40-plus feet, cutting through wind, and landing flies accurately to convey a realistic presentation.
However, no matter what your experience level is or how well you can cast, there are guides who will welcome you and show you the fishing experience of a lifetime. Be prepared to meet some of the happiest people you've ever encountered, eat some of the best food you've ever tasted, and experience fishing that will make you want to take up residency. If you're on a mission to make this goal a reality, here are a few of my tips on how to accomplish such an incredible feat.
Research Guides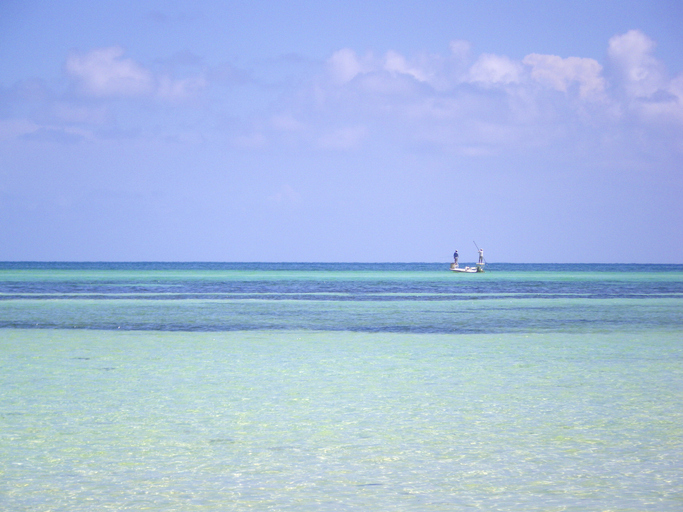 As you start planning your trip, excitement will likely be at an all-time high, which can lead you to click one link for a fishing charter, drooling over all of the pictures of permit and tarpon on their website, and send in your deposit. I highly advise against this. Finding the right guide is without a doubt the most important factor on a fishing trip. Your guide should be as committed to you achieving the grand slam as you are, but finding this specific guide takes some time. Do your research, talk to several guides and ask the right questions. Ask about where they fish, and find out how long they have been guiding. Also, don't be afraid to ask for references; a lot of guides will be more than happy to send you client referrals—and if not, they may not be a guide you want.
Prepare In Advance and Expect Hiccups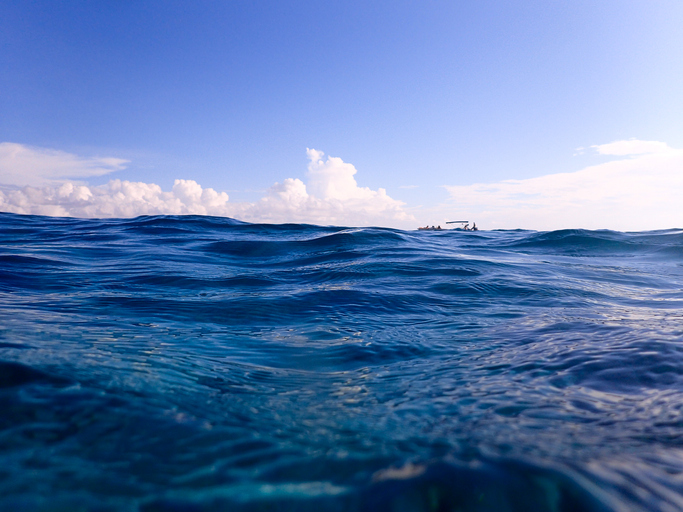 Whenever someone I know is preparing to tackle the grand slam in Belize, I always suggest that they aim to prepare at least a year in advance. Not only do great guides typically have long waitlists, but it's very likely you'll experience some roadblocks along the way. It's true that tarpon, bonefish, and permit are pretty great to fish for year-round. However, there are months that fish better than others and typically experience fewer weather delays. The spring can bring some of the greatest bonefish action you'll ever experience, but heavy tropical winds in Belize can make casting effectively very difficult even for the most experienced anglers. The latter parts of the fall will likely provide you with the best fishing experiences, as the thermometer will hover around the 80 degree mark and you won't have to worry about unexpected cold fronts pushing bones and tarpon farther out than the flats.
Know the 3 Species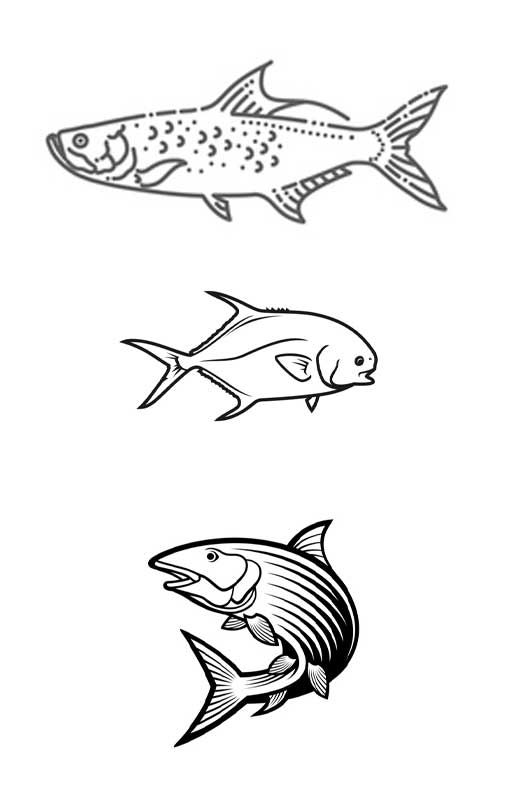 Having a good fly fishing foundation will absolutely help you achieve the grand slam, but if your experience is solely fly fishing for trout in small freshwater streams, you might be in for a surprise. While you'll be going after all three species on the same day, you'll find that all three provide unique experiences and require different techniques to effectively land them.
Tarpon: Generally, fishing for tarpon will consist of sight fishing in slightly deeper flats and holes. Tarpon are extremely aggressive, and this outweighs their paranoia—unlike permit, which are the exact opposite. This can be great for newer anglers, as accuracy won't be quite as important. Although you'll be able to cast within a wider area, ranges about 40 feet will still be important to trick the silver king.
Permit: It's quite possible that permit are the most highly sought-after saltwater fish, but one thing is for sure: They are definitely the most wary. Nothing will make your heart stop quicker and more frequently than seeing a permit strike and immediately spit the fly before you even get a chance to blink. Permit tend to congregate the saltwater flats looking for crabs to feed on, so having a heavy fly that will sink quickly to the bottom is crucial. Unlike casting for tarpon, permit are much less forgiving. Being able to cut through rough winds, casting upward of 50 feet and placing your fly within a 2-foot radius will be required. This may seem like an impossible skill, but you should be in good shape with some practice leading up to the trip. And once you notice that permit locking on to your fly and striking quicker than the speed of light, trust me, that practice will be worth it.
Bonefish: If my description of permit scared you, this should offer you some relief: Bonefish are relatively easy to fool. Using a 7wt with a mantis shrimp fly, lead bones about 3 feet and make short and quick strips. If you can cast 30 to 40 feet with decent accuracy, you'll be landing bones with no problem, assuming the conditions are right.
Have the Right Gear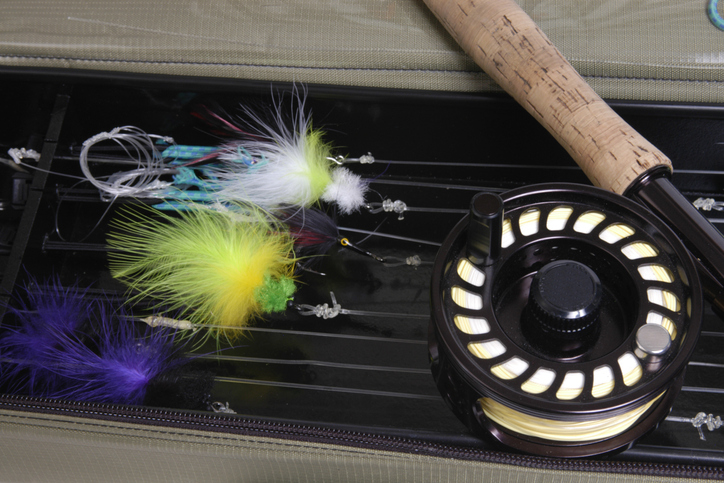 It's quite likely that your guide will have all of the necessary gear for you to achieve your grand slam. However, sometimes it feels more comfortable to use your own gear, and that can go a long way. Each species will require different fly fishing gear, and there won't be very much crossover. Here are some of my gear recommendations for each fish.
Tarpon
Rod: A 10wt rod is typically regarded as the minimum weight when targeting the silver king. Depending on the winds, you may find more comfort in an 11wt or 12wt.
Reel: With how aggressive the tarpon are, selecting a quality and durable reel couldn't be more important. Ensure that your reel is heavy duty and has a large line capacity. Having a reel with a very smooth drag will make the fight that much more in your favor. Get ready for the battle of your life.
Flies and leaders: I typically leave my flies and leaders up to my guide's recommendation, as he will be more familiar with how the fish are eating and what their current behavior is. Using a fluorocarbon leader with a baitfish fly on the end should be expected.
Permit
Rod: I like to use an 8wt for permit, as these can typically cross over into a great rod for bonefish and keep me from bringing an extra rod on my trip. Also, an 8wt will perform much better in heavy wind over, say, a 7wt.
Reel: A quality saltwater reel that has a smooth drag will be sufficient for landing permit, as they are notorious for quick strikes and aggressive runs.
Flies and leaders: Again, I typically rely on my guides for flies and leaders, and they prefer it this way. But a two-size heavy tropical line will perform best and allow you to cast farther and more accurately. A crab or shrimp style fly is pretty much universal for all permit anglers.
Bonefish
Rod: An 8wt is the gold standard when targeting bones, and this works out great because it can double as your permit rod. A 7wt is also very effective but can be more difficult to cast with during windy conditions.
Reel: Pick a reel that can handle a full line with about 200 yards of 20lb backing. Bonefish are quick strikers, so a smooth-action reel will be a lifesaver.
Flies and leaders: A 10lb fluorocarbon tapered leader will work best and provide heavy strength for aggressive bones, while the fluorocarbon will allow for a stealthy presentation. Any fly that imitates a crab or small shrimp will work great.
Final Thoughts
A grand slam in Belize is an accomplishment unlike any other, and something not many anglers have done. Not only will this be an incredible goal to cross off your bucket list, but the experience itself is something you will never forget. Make sure that your casting is precise, pick the right guide, and bring the right gear, and you'll be ready for the trip of a lifetime.