Hunting backpacks are vital for carrying hunting gear and other necessities, but it's equally vital that a backpack for women hunters fits appropriately. For women, it can be hard to find a backpack that fits properly, especially for petite women, plus-size women, or women with larger busts. Not all backpacks are the same, and each design has different capacities and features.
The essential component for any backpack, but especially for a female hunter, is the proper fit. While backpacks might seem innocent enough, an improper fit can cause injury. The most critical areas of the backpack that equate to a proper fit are the pack length, the frame length, the waist belt width and length, and the shoulder strap pitch and width. Shorter women and small-framed petite women below 5'4 will have a more challenging time finding the perfect fit.
Backpack Basics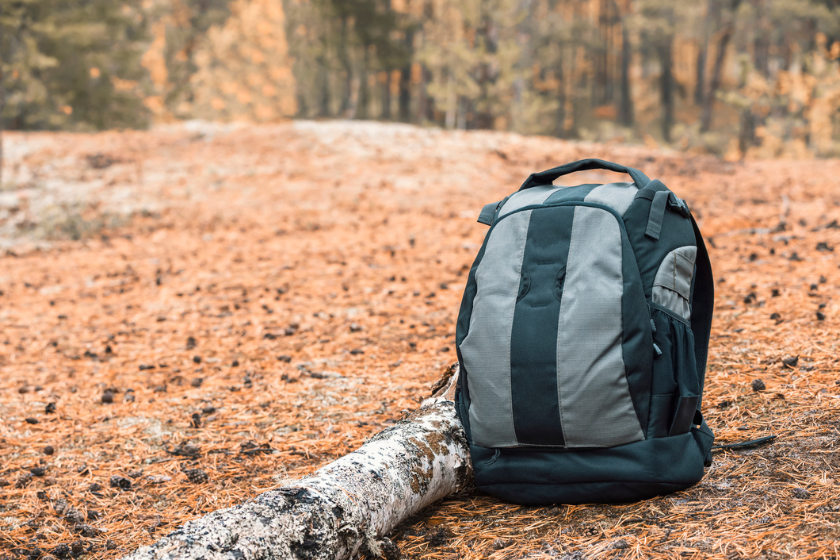 Typically, women 5'10 and taller can use most backpacks, but there are still a few areas to watch. Shoulder straps and waist belt width can make a big difference in whether or not a bag fits properly. Since straps help with weight distribution, it's important to get the fit right. Padded straps of at least 2.5 inches are the most comfortable. Straps that are smaller or less padded will cut into the soft tissue or cause pressure points.
Backpacks are measured by cubic inches or liters, which measures the volume the pack can hold. Typical backpack classifications are day packs, multi-day packs, and week-long packs. Day packs are typically 2,200 cubic inches and smaller. Multi-day packs generally are 2,200 to 4,000 cubic inches. Week-long packs or a pack-out frame backpack are usually 4,000 cubic inches and larger. Some multi-day packs and nearly all week-long packs incorporate a frame to haul harvested large game animals out. Some brands offer a backpack specifically for women hunters in various sizes, and some offer unisex backpacks.
Knowing your torso length is vital to find the proper fit for packs and frames. To obtain your torso length, measure the distance from the the very bottom of your neck down to the small of your back. Most backpacks under 2,200 cubic inches will not cause an issue for women because they are usually short enough in length. If you add a frame to a backpack, you might run into more issues. The frame should sit comfortably at the small of your back. When considering a pack with a frame, measure from the shoulder strap to the bottom of the hip belt to obtain the length. The waist belt on any style backpack should rest comfortably on top of your hip bones, approximately one inch above the small of your back, with about one inch of room between the belt and body. However, the waist belt should not be loose enough that it falls below the hip bones causing friction and imbalanced weight distribution when walking or climbing. When fitted correctly, about 65% of the pack's weight will rest on the hips.
Now that the fit has been covered, it's time to zoom in on a few great options of women-specific packs, or unisex hunting packs that would make great choices for females.
Day Backpacks
The Ultralight Choice

The KUIU Divide 1200 might be the smallest, but it still gets the job done. The material is rugged enough for the roughest terrain. The pack incorporates streamlined organization with a divided pocket lined with water-resistant fabric. The horseshoe zippered pockets with heavy-duty zippers allow quick and easy access to gear. The stuff-it pocket adds an expandable feature and secures with top and side compression straps. A zippered bottom allows you to stow your tripod and spotting scope securely. The KUIU Divide 1200 has a comfortable, flexible interior frame, removable webbing waist belt, and multi-density shoulder straps with a sternum strap track for a customized fit.
The Just-for-Women Backpack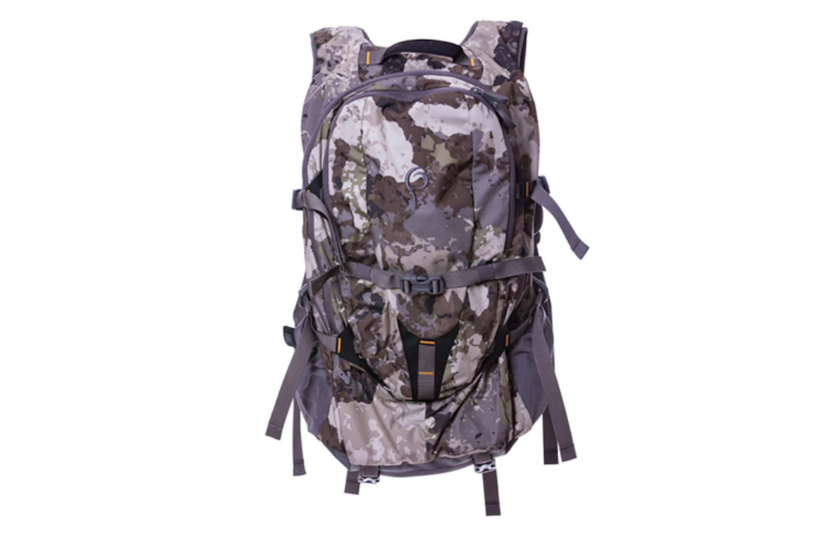 Prois Hunting is known for its quality gear for women hunters, so it is no surprise that the Prois Triall Hunt Pack made the list. The Triall was born out of a partnership with Badlands for the ultimate backpack for women hunters. The shortened torso, heat-hardened steel frame, contoured shoulder straps, and angled waist belt were designed for the female physique. Two large compartments with horseshoe zipper openings, compression straps, hip-belt pouches, and side pockets offer plenty of organization for gear.
Multi-Day Backpacks

SITKA Gear is known for its quality materials and technical gear that performs well in the field, and its backpack line is no different. The SITKA Gear Mountain 2700 Pack is not specifically a women's backpack, but I know several women of different statures that use this pack, and it works well because of its great design. The 2,700 cubic inches has a load capacity of up to 45-pounds and can be carried comfortably with the triple-density foam streamlined waist belt and ergonomically shaped shoulder straps. It isn't surprising that this is a favorite as a multi-day pack for many women. The two side pockets are ample enough to secure a tripod or trekking poles, a security pocket secures valuables, and two large vertical exterior pockets are ideal for a spotting scope and other large items. There is an internal hydration sleeve that can accommodate a 3-liter bladder. The interior pockets are easily accessible through the zip top, and additional compression straps allow custom expandability. The waist belt is holster adaptable for pistol holsters, bear spray, or additional Sitka Gear pouches. The exterior material is water-resistant with reinforced pockets and stress areas.
The Adaptable Backpack for Women

The Mystery Ranch's telescoping pop-up frame allows for easy adjustability to this 1,700 cubic inch pack to convert it to a load-hauling system that can carry up to 80 pounds. The women's specific harness and patented Futura Yoke make a custom fit possible for any torso length. Top zippered access opens to the main compartment, and zippered accessory pockets, track system on the waist belt, and a large exterior pocket allows for plenty of gear storage. Side mesh pockets with compression straps can store a tripod or trekking poles. The unique feature is that the telescoping frame can be left in the lower position until the harvest and pack out, allowing for easy mobility when stalking or moving through thick cover.
Week-Long Backpacks
The Comfortable, Versatile, Do-It-All Pack

The KUIU Women's Pro LT Hunting Pack Kit is the most versatile backpack in this line-up. This pack can be customized and built for a day pack or a 10-day hunt pack with the KUIU carbon fiber frame. The bag portion is waterproof with reinforced compression straps. The women's suspension has a spacer air mesh interior where it contacts the user. The shoulder straps are adjustable in pitch, height, and shoulder width. The unique design of the waist belt offers frame support at the lower back and is contoured to fit the female physique. This one is the most adaptable women's pack currently available on the market for any hunting adventure.
The Choice for When You Need to Go Big

The Mystery Ranch Women's Metcalf is among the largest and heaviest of the women's backpacks included here but is a true beast on the hunt. This one is ideal for those week-long hunts where more gear is required, but the pack itself only weighs 5.7 pounds. One of the best features is the side zip pocket that allows full access to the contents inside—no more unloading your entire backpack on the mountainside to get to that one item at the bottom. There is a lashing point inside the side zipper pocket for a separate swing-out pocket for essentials. The pack's shoulder straps and waist belt allow for a comfortable fit during extended wear. The removable lid provides access to a compression shroud for additional storage. Two stretch side pockets are convenient for water bottles and bear spray.