These knives are for the warrior that lives in all of us.
Channel the warrior within with these amazing knives from Browning. With the help of renowned martial artist and tactical combat teacher Jared Wihongi, Browning was able to create a knife with edge and sophistication to make you feel like a cutting edge warrior.
Whether for yourself or as a gift, these knives are the perfect collector's item. Adding the Tanto Folder to my range of gear was well worth it, and the reviews of the other knives have been amazing.
"The knives in this Wihongi Signature collection are an expression of the form and function Wihongi has come to prefer in each style of tactical knife. Each is etched with Maori symbols, which represent a warrior ancestor whose strength and courage is carried with the fighter into battle."
Check out some of the knives Browning has to offer with this collection below.

The intricate details of this knife make it stand out from the rest, and it's easy to travel with. Clip to your side and show this bad boy off for just $35.83.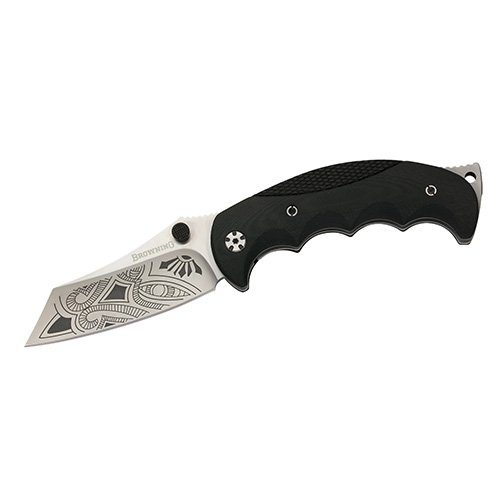 This compact folding knife is great for carrying in tight spaces, and with the unique design, it packs even better utility for $35.29.

Get ahead of the game with this dagger. This intricate blade is built to perform like no other and you can pre-order it for just $75.00.

Things are getting really intense with this machete. Whether you use one when hit the outdoors or you enjoy collecting fine pieces like this one, this machete is nothing short of a blade of glory. You can get this one for $99.94.
You don't want to miss the opportunity to add these amazing knives to your collection. Once you do, you'll be practicing like a warrior in no time.