I'm Amanda Lynn Mayhew, an eager outdoorswoman who's ready to share my passion for hunting, fishing, and more.
I like to consider myself one tough outdoorswoman.
As a product of Northern Ontario, I'm the creator of Just Hunt, Inc. and have worked hard to prove my worth as an athlete, inspirational speaker, angler, power sports enthusiast, shooting sports advocate, and avid hunter whose mission it is to pass on a love for those things to our future.
I'm currently filming the show THAT Hunting Girl which is in its sixth season on national television and a third season with the Sportsman Channel Canada.?With each episode, I embark on a new adventure with family, friends, and fellow members of the outdoors-loving community. You will definitely laugh, but you will also learn.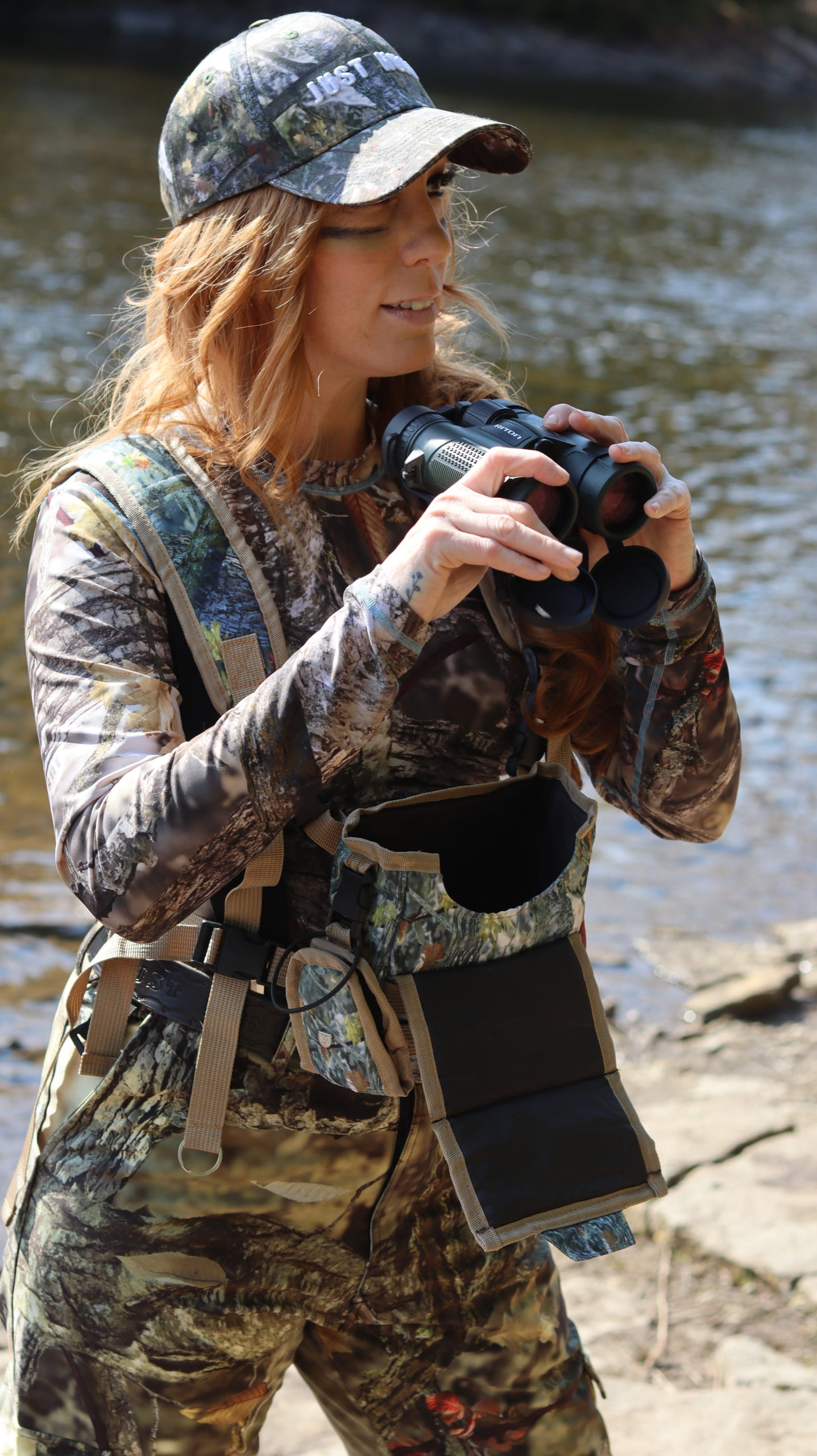 While I'm constantly exploring Canada and being reminded of how vast, diverse and incredible the country and heritage is, viewers get a real life version of Amanda Lynn, doing what I do best in an un-cut and authentic way.
Whether it be hunting, fishing or trailblazing through unfamiliar territory, I try to approach each new experience with a genuine spirited passion and always a dash of fun - plus the occasional belly laugh!
As an advocate and ambassador for hunting, fishing and the safe and responsible use of firearms, I will continue sharing skills and experiences while covering everything from hunting big game, predators, and small game to fishing small rivers and big water.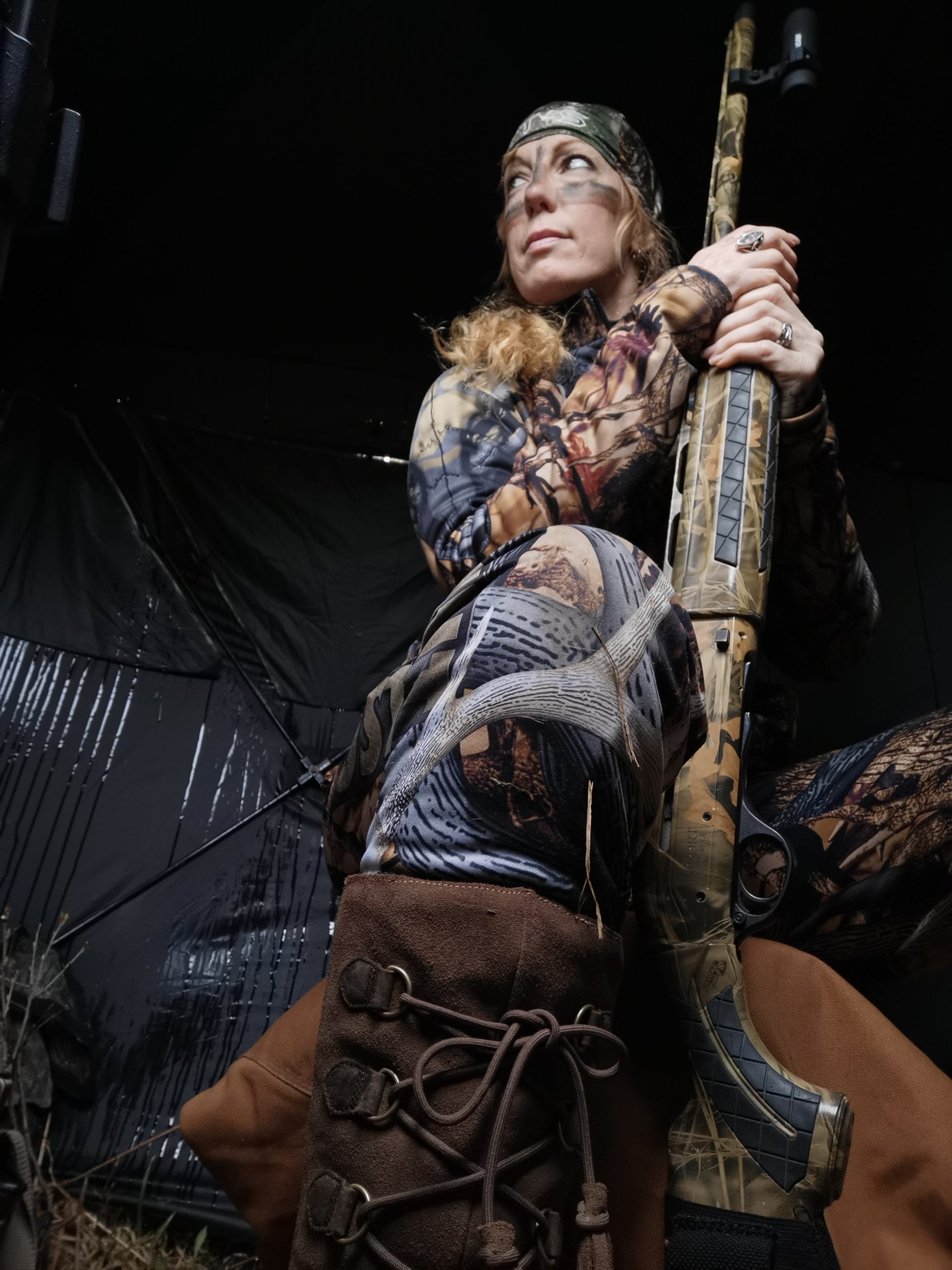 I've worked to be a positive influence and role model not only for youth and women of all ages, but for hunters and anglers all over Canada.
I live my life with a dedication to hard work, determination, a strong focus on fitness, sharpening outdoors skills and a positive, energetic personality. Even though I have a strong passion for travel, ?I've embraced my roots and appreciate being raised to love the outdoors life. I've directed that passion to launch a career, aiming to become one of the most accomplished and popular faces of the outdoors.
Shooting has always been in my family, and I've always had a passion for firearms, how they work, and how to use them properly.
Growing up watching action movies with my dad kept me fascinated with the different types and uses for firearms. Having the opportunity to spend some time behind the gun counter at Shooters Choice and extending my knowledge in the gun world kickstarted my involvement in the Range Day Events for women back in 2011. I've had the chance to mentor women in a non-intimidating environment with the assistance of range members and trained Range Safety Officers.
Since 2016, the Range Day events have been televised nationally to spread the message of safe gun handling and showcase the education of firearms to the younger generation as well. Having women participate from the age of 9 to 85 has been a joy to see.
I'm also a proud member of the Canadian Coalition for Firearm Rights and do my part to educate all people about firearms and firearm safety.
You can follow me on YouTube, Instagram, Facebook, and Twitter.
NEXT: HOW I BECAME A HUNTER, BY WILD GAME CHEF BRI VAN SCOTTER
WATCH
Enjoy the outdoors?
Sign up for daily stories delivered straight to your inbox.