Watch as we add a Tuff Stuff Roof Top Tent to our ultimate off-road truck in the DECKED Adventure-Built F-150 Giveaway!
We're capping off the DECKED Adventure-Built F-150 Giveaway with a required item for any off-roader: a roof top tent! Looks comfy, right? It's the last upgrade we needed to make before our truck build could be deemed finished.
If you enter the Adventure-Built F-150 Giveaway, the keys to this truck could be yours, along with $20,000 cash, for a total prize value of over $88,000!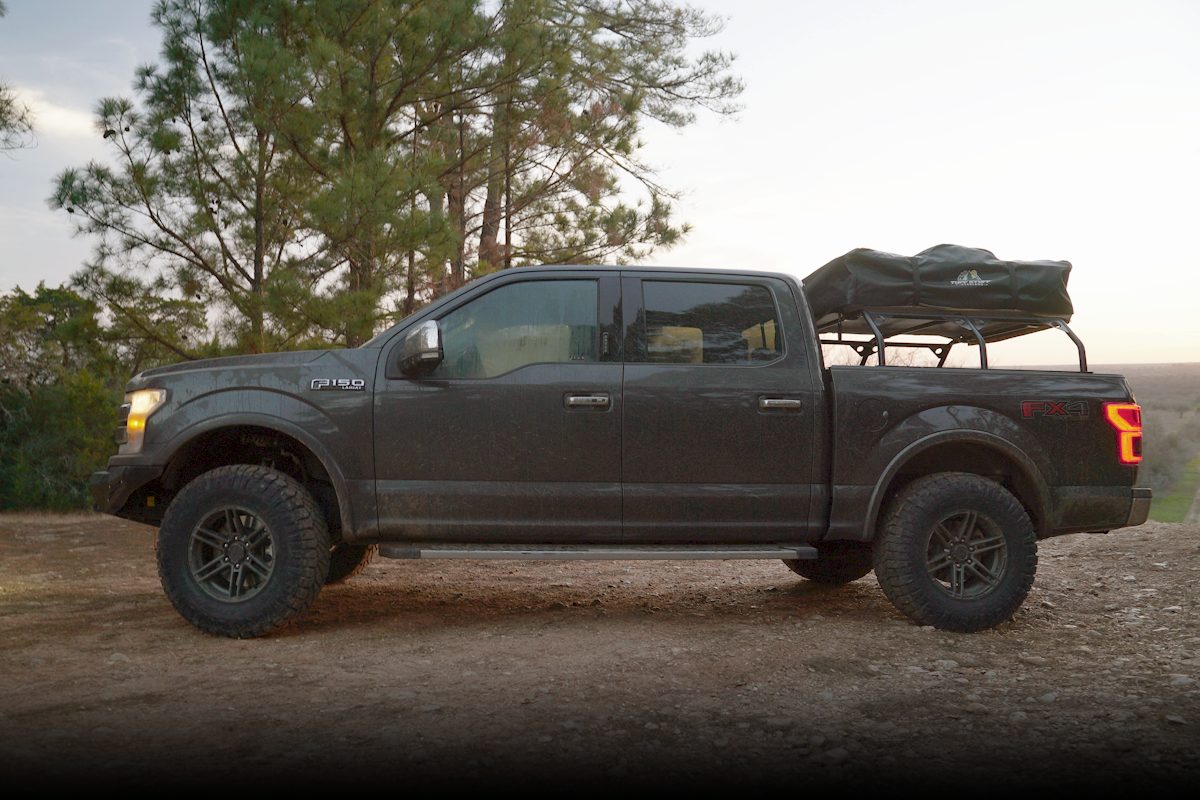 Sign up with your email address and agree to the official rules, and your TOTALLY FREE entry will be officially recorded. You could be driving this incredible F-150, plus the accessory upgrades and extra cash.
So far, we've added all these amazing upgrades to the truck in an effort to make it completely off-road ready.
Nitto Tires and Venom Wheels
Fox Suspension System
LED Light Bar and Reinforced Front Bumper
Warn Winch
Dometic Electric Cooler
Samlex Portable Solar Panel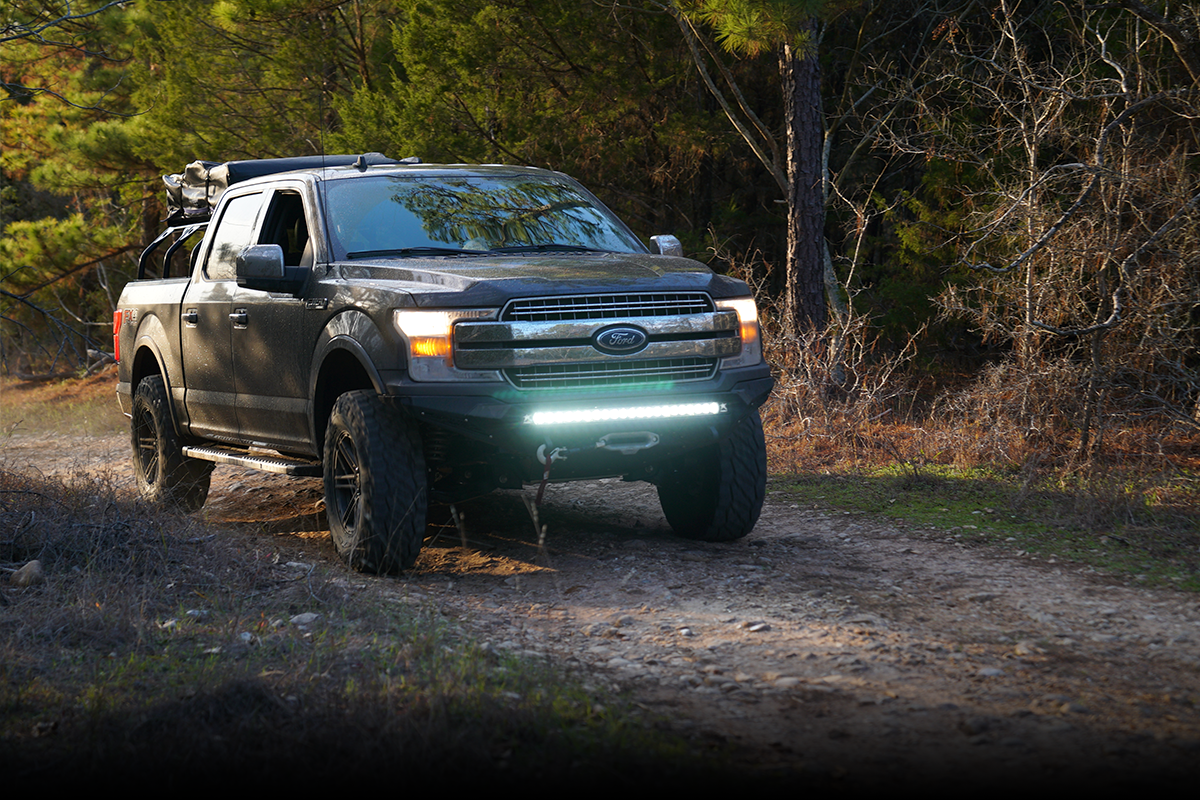 Now it's time to zoom in on the Tuff Stuff Delta Overland Tent, and investigate why we chose it, and just how cool it is.
Why We Love Tuff Stuff's Delta Overland Roof Top Tent
If you're looking for the best camper experience that fits with your off-road, on-the-move lifestyle, you can't get much better than a top-of-the-line roof top tent, whether it's a hardtop or a five-person softshell tent.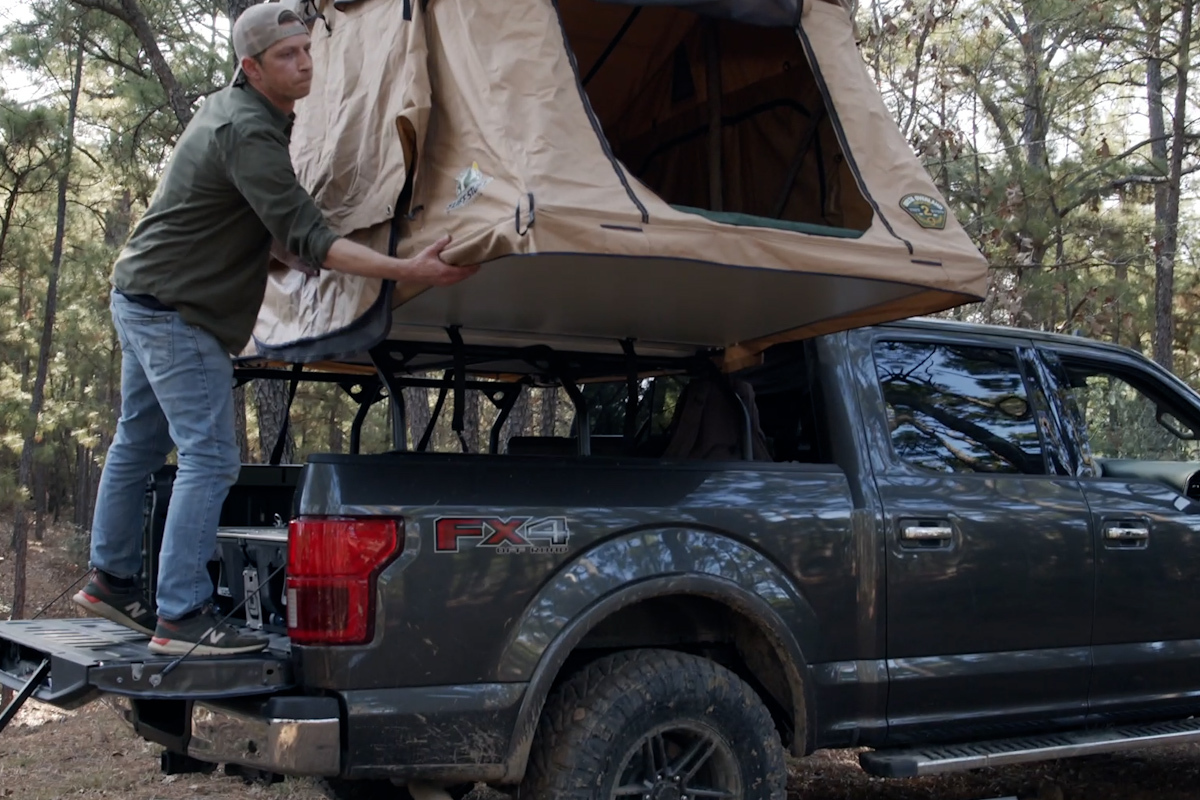 Tuff Stuff offers a number of roof top tents for purchase, but for the latest episode of our F-150 adventure build, we went with their Delta Overland Roof Top Tent. It's got the same design as the Tuff Stuff Ranger Overland model, but without the annex room (though it still is optional and sold separately) and the additional overhang over the ladder area.
By eliminating these features, this allows the RTT to be mounted at a lower height, so you don't have to duck under the overhang. With that in mind, the Delta RTT is best suited for mounting to pickup truck beds, 4X4 travel trailers, or smaller SUV/Crossover vehicles where the roof rack is below head height.
Other features of the Delta rooftop tent include a polyester, mold-resistant rain fly, a high-density foam mattress with a removable and washable cover, all-aluminum frame, sturdy ladder, roof rack mounts, a heavy-duty PVC driving cover, and three "NO-SEE-UM MESH" screened windows with awnings. On top of that, the Delta tent fabric is high quality, breathable, and offers maximum water resistance, so you definitely won't be roughing it during your off-road trips.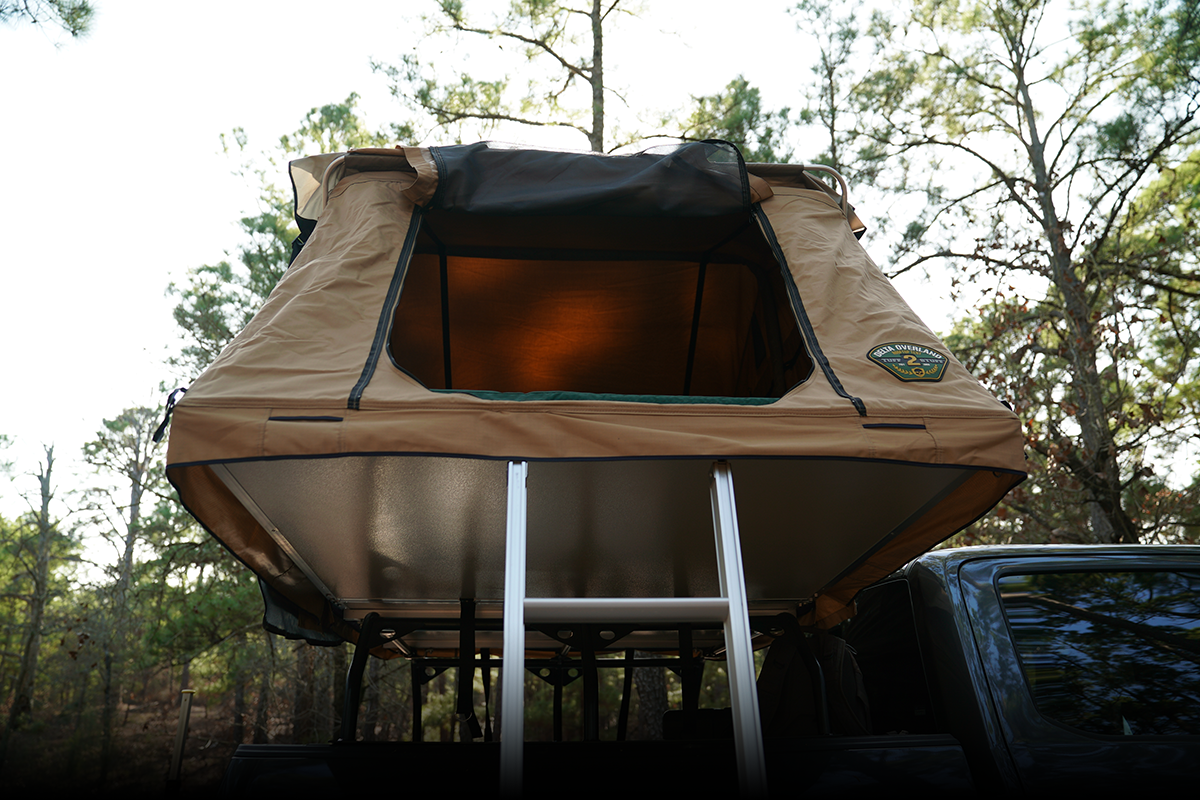 Besides roof top tents, Tuff Stuff offers a number of crucial accessories, from truck bed racks to Jeep and Tacoma accessories to any other of your overlanding needs. These folks definitely got you covered for your next off-road adventure.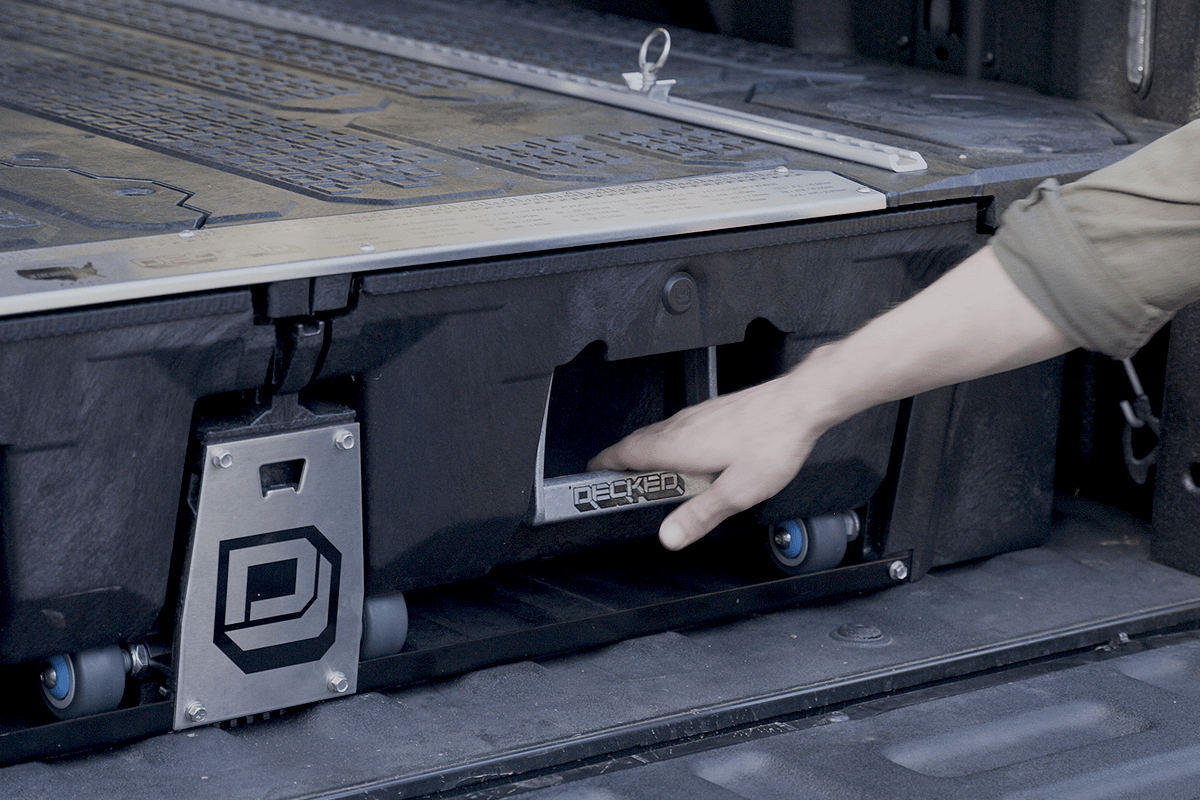 We want to extend a huge thank you to our main sponsor DECKED and their ingenious truck bed storage system. Everyone should follow DECKED on Instagram, YouTube, and Facebook and find out more about what this incredible company is capable of.
And remember, if you ENTER NOW you could win this incredibly upgraded off-road truck, plus an extra $20,000. But you can't win without entering, and you need to do so before March 31, 2021 at 11:59 pm ET!
Also, check out WideOpenSpaces.com and our social media pages every Monday to see the newest episode. The next one will be the last and serve as a final call for giveaway entries. What are you waiting for?!
Enjoy the outdoors?
Sign up for daily stories delivered straight to your inbox.