The Adventure-Built F-150 Giveaway is in full swing! Here's a look at Episode 1 and the Fox Coilover suspension upgrade.
Check out the first episode of the Adventure-Built F-150 Giveaway transformation!
In case you haven't heard, the Adventure-Built F-150 Giveaway powered by DECKED is underway!
We've built out a true adventure truck, starting with a Ford F-150 Lariat 4x4 SuperCrew pickup, and upgraded it with premium off-road accessories for the outdoor enthusiast. On top of that, we're awarding the winner with an extra $20,000 cash, for a total value of over $88,000!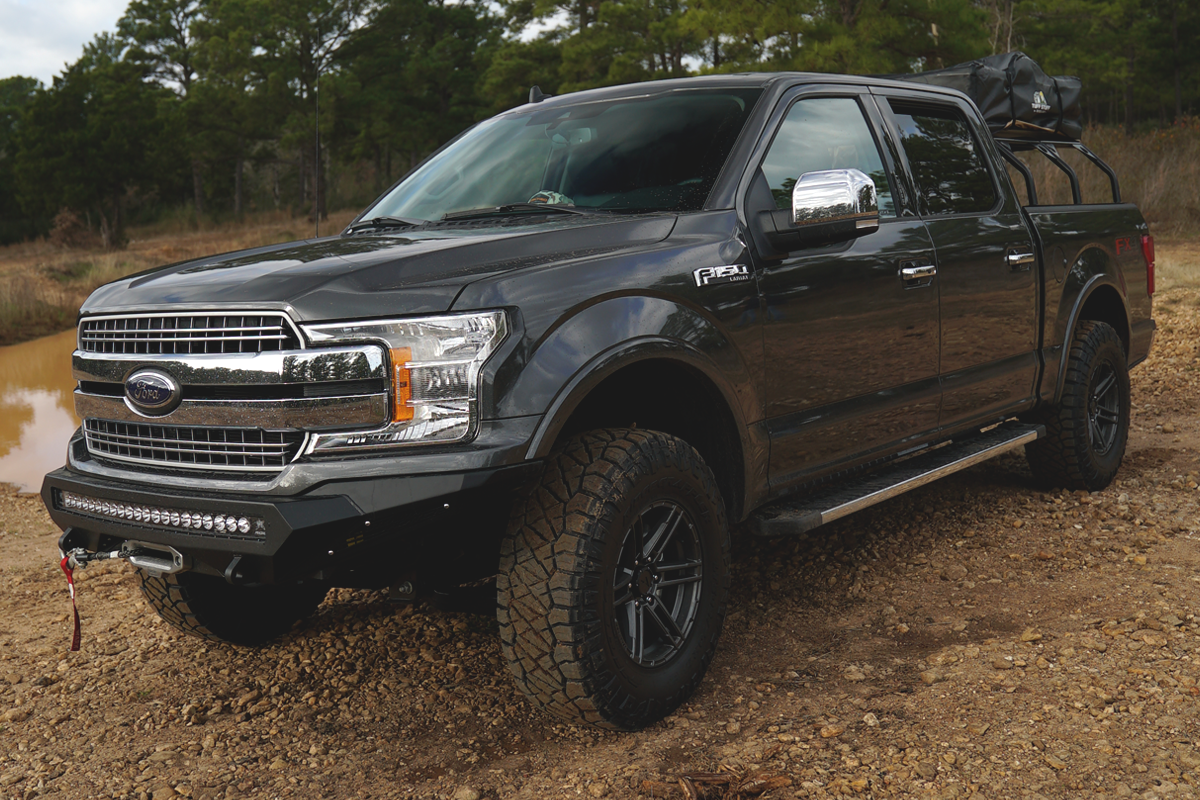 Your entry is totally free! Just CLICK HERE, enter your email address, and agree to the official rules. You can also add a BONUS ENTRY by following along with each new episode as we chronicle the truck build on WideOpenSpaces.com and our social media pages.
Make sure you enter soon, because the Adventure-Built F-150 Giveaway ends March 31, 2021 at 11:59 pm ET.
Along with the Nitto Tires, the DECKED Truck Bed Storage System, the portable solar panels, and the rooftop tent from Tuff Stuff, we wanted to zoom in on one of the major upgrades this F-150 received: the Fox Coilover Shocks.
The Fox Coilovers we went with for this F-150 were easy to install and added a ton of off-road capability and performance. The truck is already well-equipped to take on the rigors of the off-road trail, but now it has a suspension ready for even more. It can handle the rocks and ruts of the backcountry, and give you the confidence that you won't get stuck while going off grid.
Picking the Right Fox Coilovers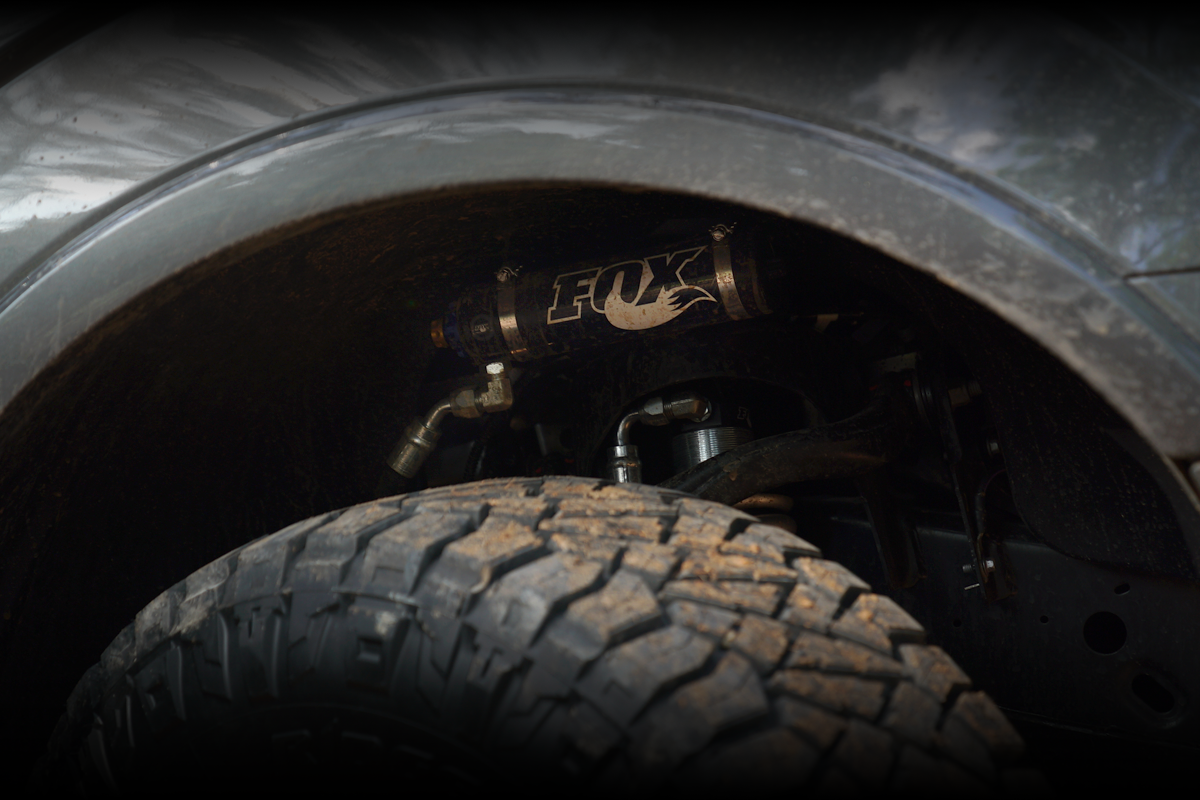 Fox Coilovers are built to improve the comfort and performance of your off-road vehicle, whether it's a Ford Ranger, Chevy Silverado, Toyota Tacoma, or GMC Sierra. But, before purchasing, it's important to know which coilover shocks best fit your needs.
Here, we'll look at the different types of coilovers that Fox offers, each perfectly designed for different types of terrain and driving styles. To get a full look at each coilover's specs, you can also visit RideFox.com.
Fox 2.0 Factory Race Series Coilover
The Fox 2.0 coilovers come equipped with either a 5/8? shaft or a 7/8? shaft. While Fox Coilovers with the 5/8" shaft are designed for UTVs and lightweight buggies, coilovers with the 7/8? shaft, made out of stainless steel for added durability, are meant for larger vehicles.
Fox 2.5 Factory Race Series Coilover
This is the option we went with for the Adventure-Built F-150 Giveaway, and they were a great choice. With added heat tolerance and more dampening control, these Fox racing coilovers also feature a stainless steel piston rod and high-flow race piston.
Fox 2.5 Performance Series Coilover
The performance series coil comes with rubber-braided steel hoses with high-flow fittings for increased performance and durability.
Fox 3.0 Factory Race Series Coilover
Providing a high level of damping, which is ideal for heavy off-road race vehicles, these remote reservoir coilovers are equipped with a H900 piston rod. This is twice as strong as traditional high-carbon piston rods, making it much more resistant to rock debris.
Like with the other factory series coilovers, these Fox shocks are offered with the following adjustments: rotating reservoir bridge, spring preload ring, dual stage crossover ring, compression valving, rebound valving, and optional DSC Adjuster.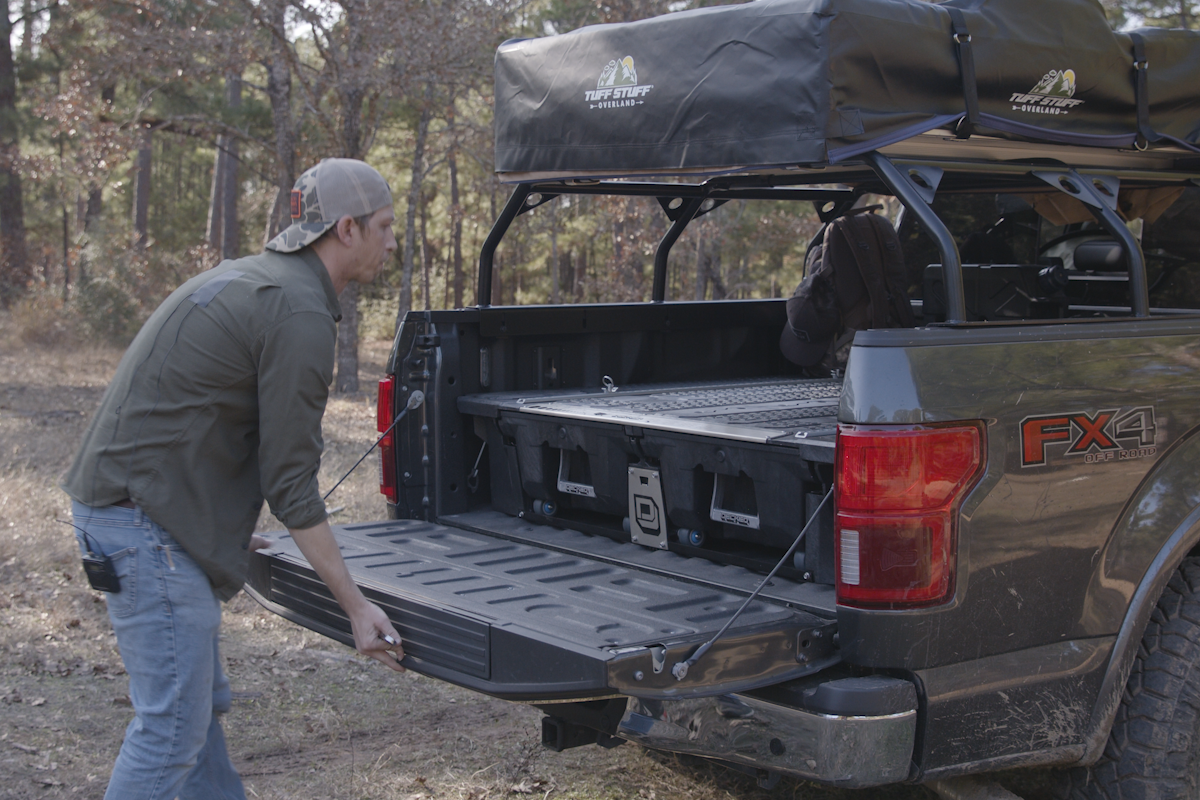 This giveaway wouldn't be possible without the help of our main sponsor DECKED, so be sure to follow them on Instagram, YouTube, and Facebook to see all the awesome ways they can help create a top notch vehicle storage system.
Remember, this truck is being awarded to the lucky winner of the DECKED Adventure-Built F-150 Giveaway! Plus, we're also providing an extra $20,000 to spend however you want. You can add more accessories and upgrades, or put it away for your next off-road adventure vacation.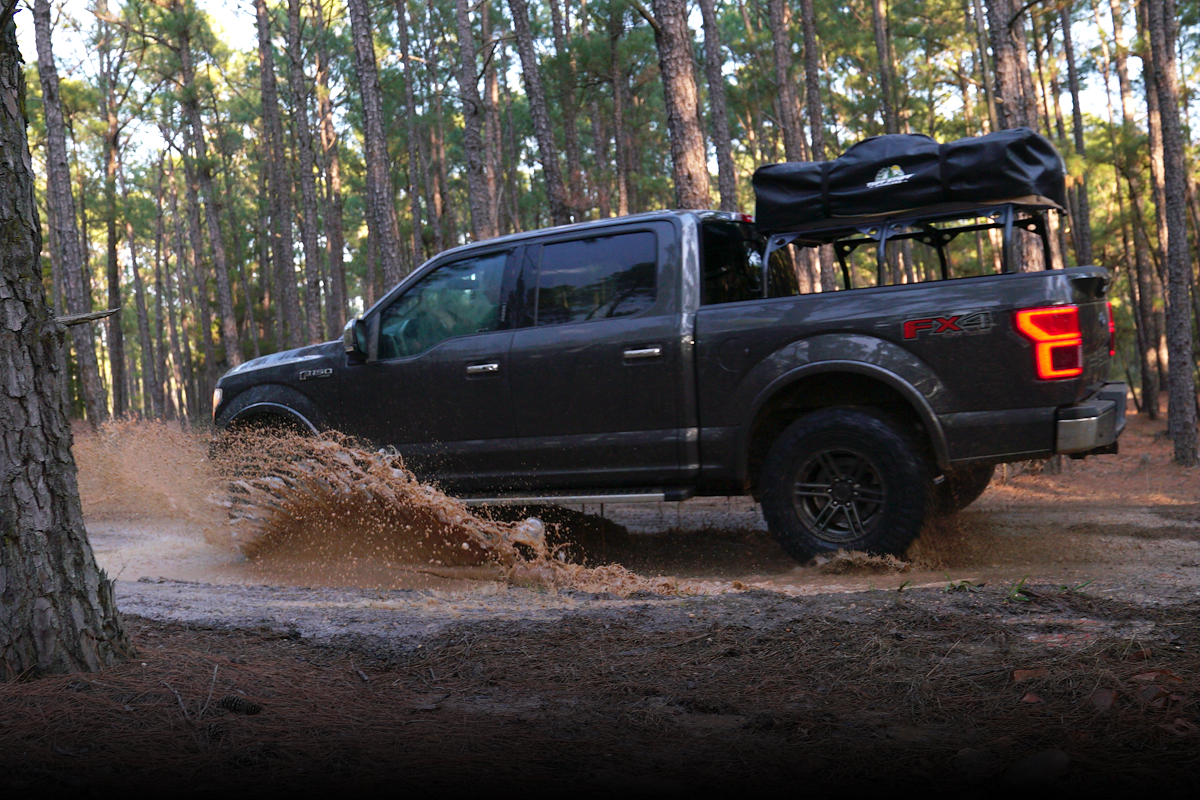 Make sure you stay tuned to our website and our social media channels to see the remaining episodes of the Adventure-Built F-150 Giveaway, and be sure to enter to win the truck before the contest ends on March 31, 2021 at 11:59 pm ET.
NEXT: LEARN MORE ABOUT THE ADVENTURE-BUILT F-150 GIVEAWAY POWERED BY DECKED, AND WIN THIS TRUCK!
Enjoy the outdoors?
Sign up for daily stories delivered straight to your inbox.