Whether your dog suffers from separation anxiety, old-age, or noise phobias, there's are numerous non-invasive products to help calm your pet can be found online. Every dog is different, so while a chewable might work for some, pheromones or music might work better for another.
There are several dog breeds that are prone to anxiety. German Shepherds, Labrador Retrievers, and Australian Shepherds are a few. Some symptoms of anxiety in dogs include urination and destructive behavior.
If you're looking for an alternative from a prescribed anxiety medication or anti-depressant, check out the different types of calming aids available for your anxious dog.
Best Dog Calming Treats & Tools for Dogs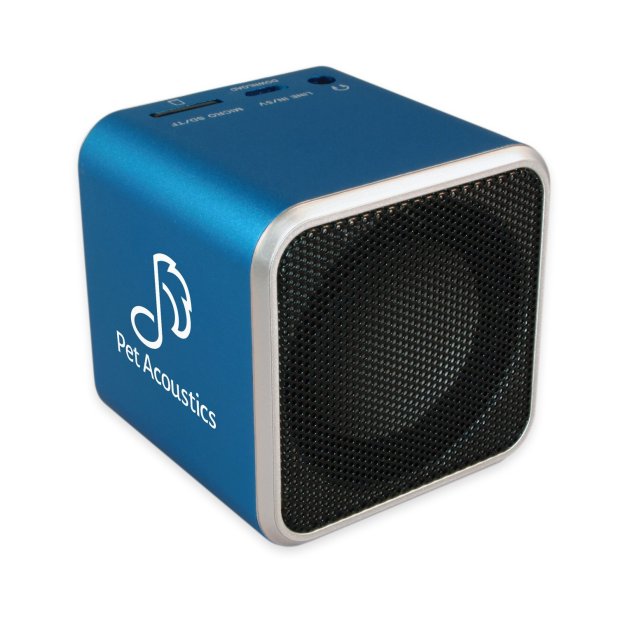 Why not fill the house with melodious tunes? This speaker comes pre-loaded with music at the right tone and decibel to calm your dog's anxiety.

Lavender and chamomile are known as calming scents for the nervous system and are emitted from this calming collar. Not only will your dog be calmed by the floral scents, he'll smell good too!

VetriScience offers a number of natural supplements, including this tasty soft chew that promotes a calming effect. Pet owners say their dogs love the peanut butter flavor and chicken flavor calming chews.
For more calming treats, consider Zesty Paws Calming Bites. The turkey flavor and turkey with melatonin are popular on Amazon.

If you're getting ready to go out for a long car ride, these calming supplements will help keep the pooch calm while he is traveling at your side.

From loud noises to separation anxiety, ThunderShirts are scientifically and clinically proven to help calm both dogs and cats.

For dogs with severe separation anxiety, the smell of their pet parents can go a long way in keeping them calm. The owner can sleep on this pillow to transfer his or her scent to the fabric and then turn it into a doggy bed during the daytime.

If your dog is a wanderer, you can keep your pet calm inside and outside with frequency-specific music emitted right behind your dog's ears. This collar is perfect for thunderstorms or stressful situations. Surely this will help ease excessive barking.

Customers are saying that their dogs love the taste of the drops! Since the drop should be easy for your dog to take, I say this one is the winner. It's made with natural ingredients. That's right, 100% organic ingredients!
You don't have to worry about the side effects of hemp oil. There are two ways to give your dog hemp oil. You can either put it in their dog food or put a few drops in their mouth. Entirely up to you!
As you can see, many options exist. You might have to play around with a few until you find the right fit for your dog. Based on customer reviews, calming treats for dogs seem promising.
Dog owners, sometimes behavioral training or further veterinary advice, are necessary depending on the severity of your pet's anxiety. Be sure to use your best judgment to know when you need to go the extra step.
Have you found a calming product that works great for your dog? Tell us about it in the comments below!
This post was originally published on March 27, 2017.
Enjoy the outdoors?
Sign up for daily stories delivered straight to your inbox.