Here's what you should look for (no, demand!) in the boots you spend your hard-earned money on.
We came up with eight essentials that should be demanded from anyone looking for a pair of boots they can trust.
1. Dry feet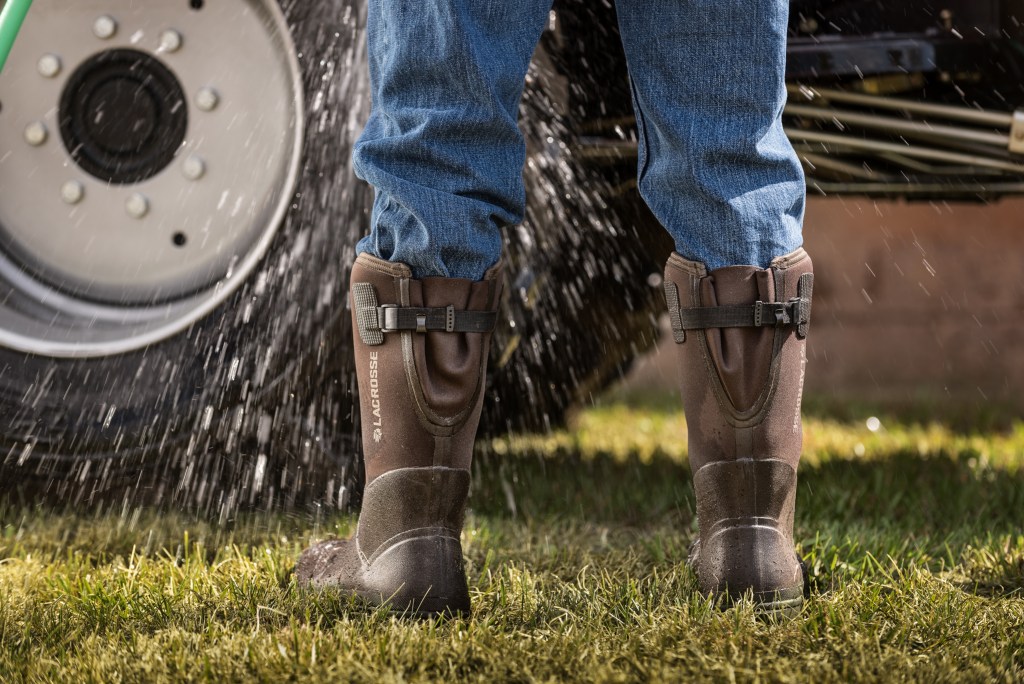 Whether we're talking perspiration from inside or water from the elements, boots that tout waterproof capabilities should follow through with their promise.
Something like LaCrosse's Air-Circ System in their Alpha Range Air-Circ boots, which uses a quick-drying mesh liner to circulate air in the boot.
2. Rugged dependability
If creases lead to tears and soles wear down after just a bit of use, you've wasted your money and jeopardized your feet.
Modern features like a vulcanized outsole and aggressive tread that is built to shed the mud and muck will always outperform boots that don't take this into enough consideration.
3. Stellar traction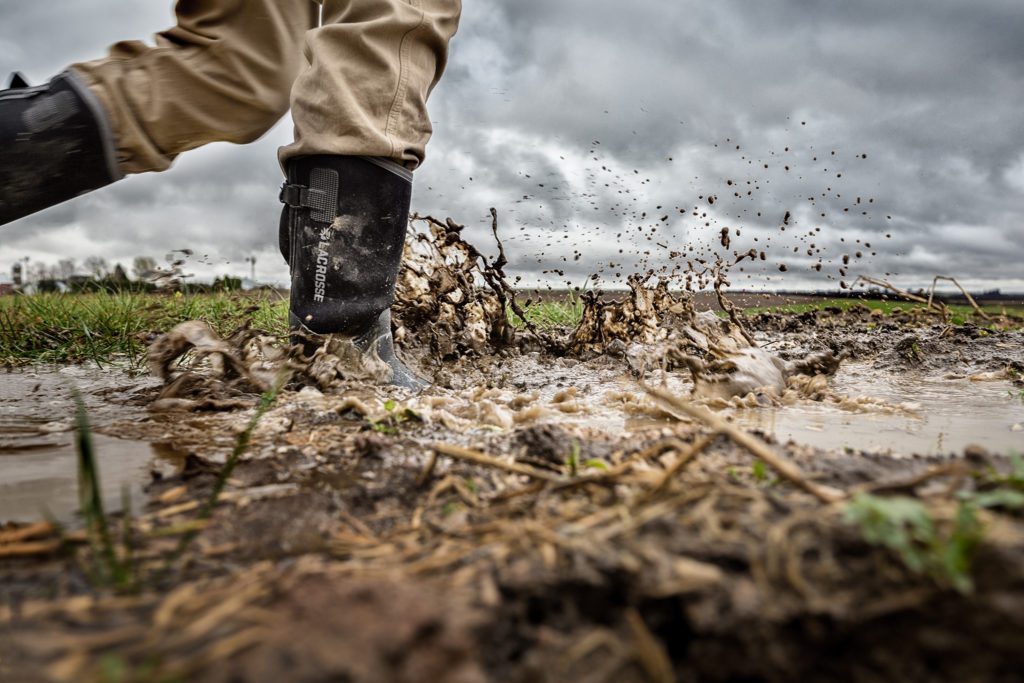 Slipping or getting stuck isn't an option for people mending a barbwire fence, stalking a deer, or clearing ice from a walkway. Boots should be able to take on any job, and deliver the grip and flexibility needed to stay upright.
4. Easy on and off
If your back aches at the end of a long day, the last thing you need to do is add another pain trying to get out of your boots.
That's where things like integrated kick-off plates and a smooth, comfortable fit will allow for hands-free removal and an easy entry, every time. Look for boots that have these and you'll thank yourself later.
5. High-tech materials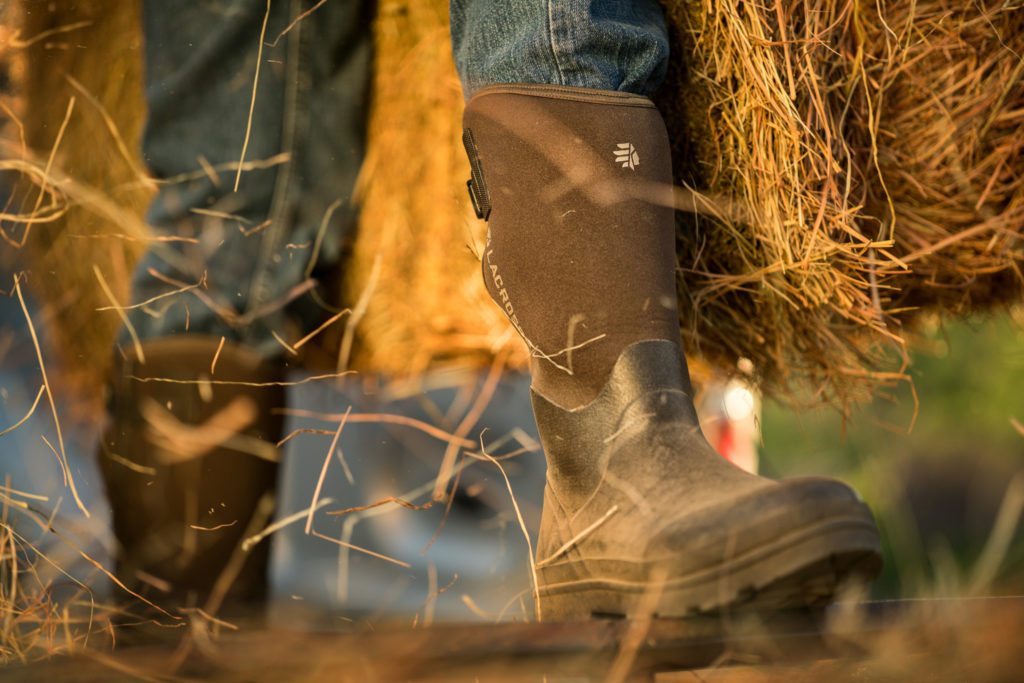 If a boot brand skimps on materials, they're finished before they even start. Quality rubber, neoprene, and other ingredients should make up a good recipe, as long as it's put together with care and experience.
To add to that a non-metallic, composite material over the toe can really make a difference. While steel toe work boots were the norm before advancements by brands like LaCrosse, they've now developed toes that are lightweight and comfortable year-round, and still strong enough to meet ASTM testing standards.
6. Something backed by folks you can trust
That experience mentioned in the last point is paramount. You shouldn't take a chance on a shoe company's first foray into the boot game. You want a company that's been at it for a long time, and has earned a good reputation.
Speaking of experience, how's this for an example of what a boot company can become: LaCrosse Footwear has been at this game for more than a century. They started making boots in 1897, and haven't stopped since.
They cover their boots with a warranty, and want to ensure every pair works exactly the way their customer envisioned. If your boots don't do that, what did you buy them for?
7. Comfort
This might be the most obvious, but it's silly how many boot and footwear brands don't make it a priority. If you're spending the better part of a day with your feet in them, your boots better not make you sore.
8. Accountability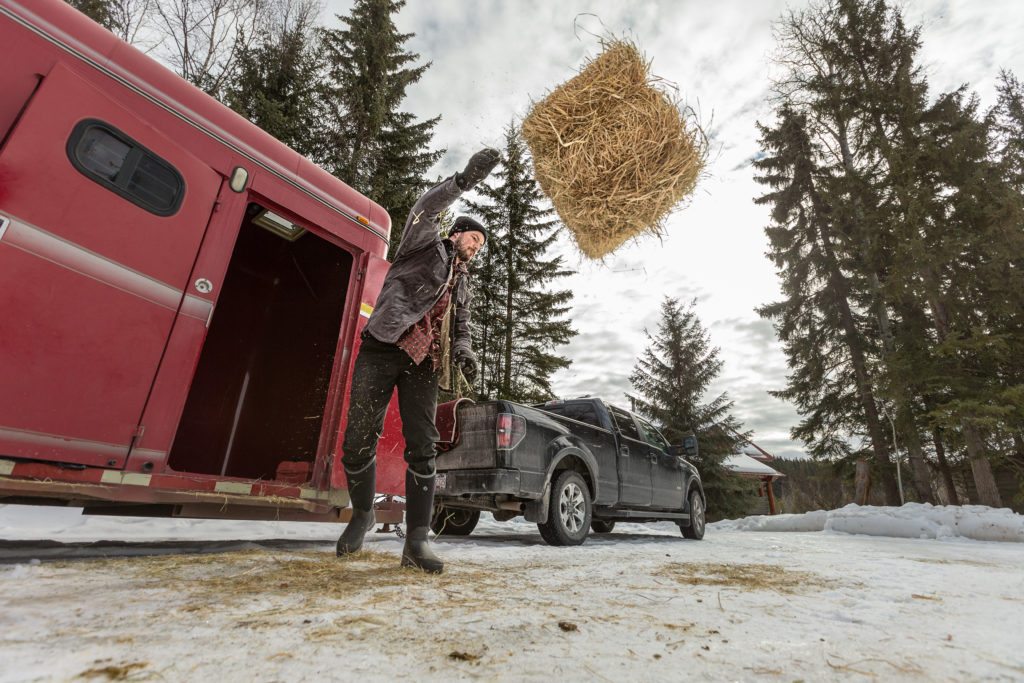 Sometimes boots from big box stores and conglomerate brands are decent, but they don't come with the same level of accountability that a select few have earned.
A footwear company, like LaCrosse, that does one thing and does it right is more likely to be the brand that will produce the best product.
You have the choice, and if you have the initiative, you can find boots that are going to meet all these expectations. Hopefully you've got a better idea of what to look for, and are that much closer to slipping your feet into the right pair of boots.