Get ready for the biggest smile you've ever seen, coming this Father's Day.
These spinner targets are awesome because they automatically return to shooting-ready position, so he can shoot at them all day, fast or slow without walking downrange to reset them. With seven targets total that'll hold up for many shooting sessions, this gift is big fun at a low price.
The Sportsman's Guide Buyer's Club is a great deal for any hunter or shooter who needs to gear up. That new riflescope he's been eyeing? 10% off puts 50 bucks right back in his pocket. Same goes for new holsters and other necessities for the card-carrying gun nut. Not to mention, all firearms and ammunition come 5% off! Year-round savings you don't see anywhere else.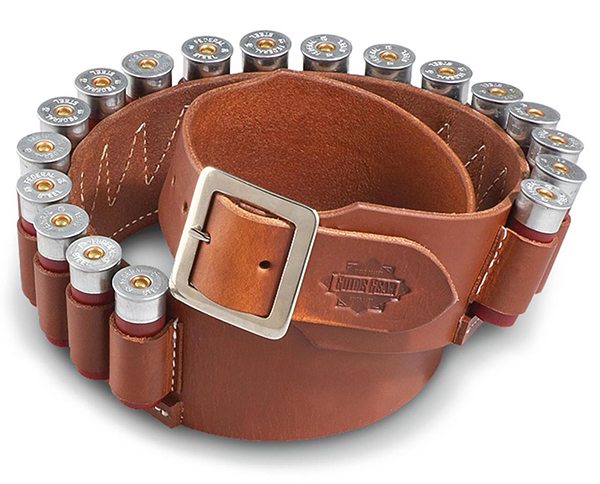 For the Dad who likes to get things done fast, especially when it comes to reloading his gun, this belt is both super functional and pleasant to wear. It's impossible not to love this belt once you put it on. (If he prefers something else to his 12-gauge, it comes in seven other cartridge options).
This handsome and well-reviewed piece of leather is an unheard of deal at just $30. It's probably not something he'd buy for himself, but whenever he holsters his full-size 1911 and it fits like a glove, he'll enjoy the fine detailing and snug, comfortable fit of this traditional accessory.
This is a genuine Cold War-era steel fallout shelter sign made for the U.S. Military. Great to hang in the man cave or garage, it's a neat piece, perfect for the Dad who likes to talk politics or history.
Does Dad have cool old guns that he never shoots? Chances are, he never even looks at them, either, and that's a shame. Change that and help him truly enjoy that awesome collectible handgun with this beautiful display case (or get one for a long gun for $80).
Made from an actual bolt, this concealment tool is perfect for pills, cash and valuables while traveling or just going about the day, this is an offbeat, surprising gift that's also functional.
From the review section:
My foreman accidentally installed it in new construction with 1.5 million dollars worth of his wife's Diamonds inside...he is currently trying to decide how to check 937 bolts while drywall is going up.
Need more gift ideas? CLICK HERE for more great options!