Yamaha just keeps coming up with ways to top themselves, not to mention the off-road utility vehicle industry.
Let's assume you aren't as familiar as you, frankly, should be with Yamaha and their class-leading and trendsetting off-road utility vehicles.
No problem, because we've got six features that have helped carve a place in the market for Yamaha. It's a place where enthusiasts, hard workers, and those with an affinity for driving awesome off-road machines all meet.
And every one of them has a smile on their face when they get behind the wheel.
1. Power steering like you've never felt before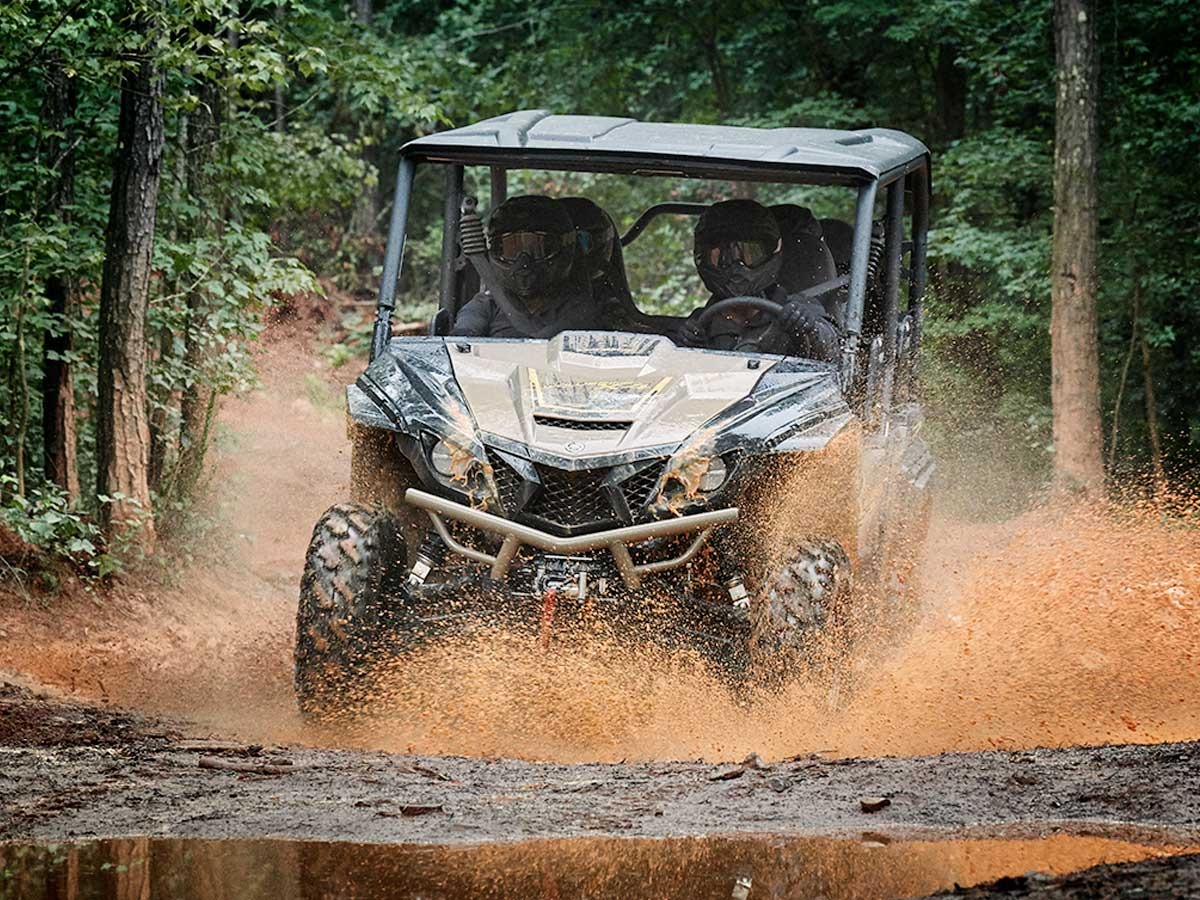 The driver-centric power steering system in the Yamaha Wolverine X4 had to be highlighted up front, because it's changed how a four wheel drive side-by-side acts and feels. It employs a speed-sensitive Electric Power Steering technology that gives extra handling at lower speeds, and allows for more trail feedback when the engine really starts to rev.
Whether you need it for work around the ranch, or just want to show your buddy how a ride in a UTV should really go, it'll get the job done.
2. Yamaha Adventure Pro
If you haven't heard of Yamaha Adventure Pro, it's an incredible GPS-oriented app that the newest Wolverine models can be integrated with.
Powered by Magellan, who's made a name for themselves in the GPS navigation game, Adventure Pro is a sophisticated exploration tool that adds advanced data and instant performance feedback to any ride, just about anywhere.
We're talking 115,000+ pre-loaded trails and waypoints, front and rear UTV camera integration, online trip planning, social sharing functionality, and the sort of modern, real time navigation you'd expect for your car, but built in to a side-by-side.
3. A gnarly 847cc parallel twin engine
How do you make a good engine even better? Like this: Aim high with a 847cc twin-cylinder powerplant. Use a drive-by-wire throttle, a 270-degree crankshaft design, and lightweight internals. Then borrow a little of the sophisticated tech championed by the Yamaha sportbike team, and you're going to be happy with what's under the hood.
4. Optimal noise control
Hear that? Didn't think so. Yamaha UTVs are particularly quiet, so much so that it'll surprise someone who's spent any time in an older or alternative machine. You can actually hear your passengers, and carry on a conversation, which is a lot more than most of the noisy UTVs out there. Specifically, the Wolverine X2's noise output has seen no match.
It's the air intake system and its massive air accumulator that makes the biggest difference. Plus, there's an offset cylinder design to reduce the internal friction, which helps keep things even more quiet. Heck, the rubber engine mounts are oversized, to keep the decibels down lower.
5. Notable comfort features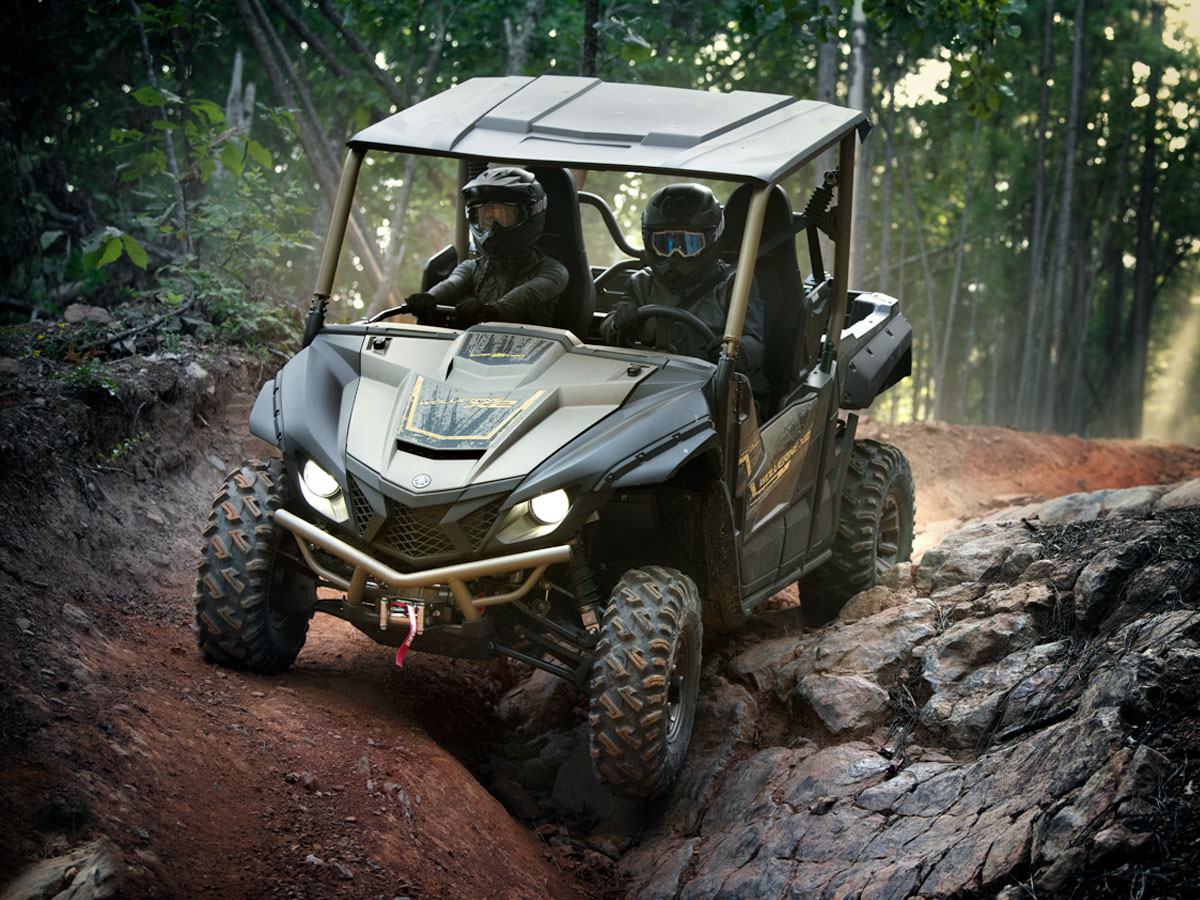 Sometimes an off-road capable vehicle company puts so much attention towards performance, they neglect the fact that a driver still needs to get behind the wheel. The versatile, adjustable, and flat out comfortable ride is second to none.
Less bumps means less wear on your body, and more time spent on the trails. Because trust us, you'll be yearning for more.
6. 10-Year Belt Warranty
The Wolverine X2 and X4, Viking, Kodiak, and full-sized Grizzly models aren't just capable machines, they're backed up by a worthy warranty.
Yamaha is so confident you'll find no issues with their off-road utility vehicles, that they've covered them with a 10-year belt warranty. Each model is manufactured in the USA to the most stringent standards in the country.
Utility vehicle owners should trust Yamaha, because they give them a good reason to.