One racing school's loss is an automotive enthusiast's gain.
Earlier this year, the Skip Barber Racing School filed for Chapter 11 bankruptcy, promptly ending all racing and driving instructions.
With more than $10 million owed to creditors, the company's assets are currently being liquidated. There are still some really good deals to be had, whether you're looking to start a race team, build a cheap race car, or just get some cool parts.
The auctions are taking place at Skip Barber Racing School locations in Braselton, Georgia (mostly race cars, race car components, trucks and trailers) and Gainesville, Georgia (more repair-oriented stuff like parts, tools, engines and transmissions). There's even some racing memorabilia to check out!
Here are the six lots we've been eyeballing to get the Wide Open Roads race team up and running.
Open Wheel Race Car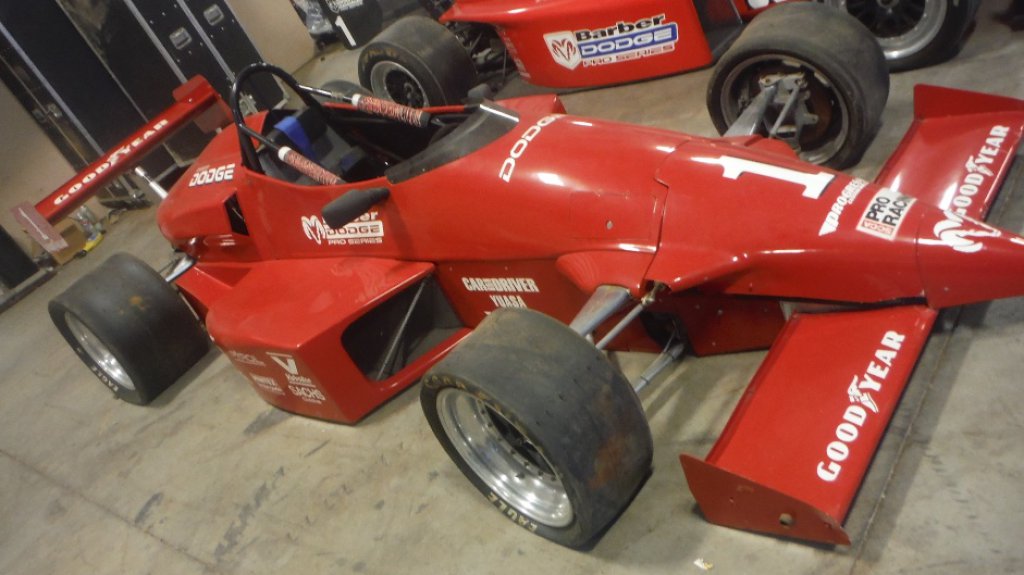 Skip Barber was definitely known for its use of Miatas on the track and in the classroom, but they also had a variety of open-wheel race cars including this Pro Dodge Series car.
Although this series ended in 2003, the cars were proved perfect for instruction with Reynard-chassis cars, carbon fiber bodies, and Chrysler's 3.5-liter V-6 (the same one used in the Dodge Intrepid). Sounds like a fun combination to us!
Gooseneck Trailer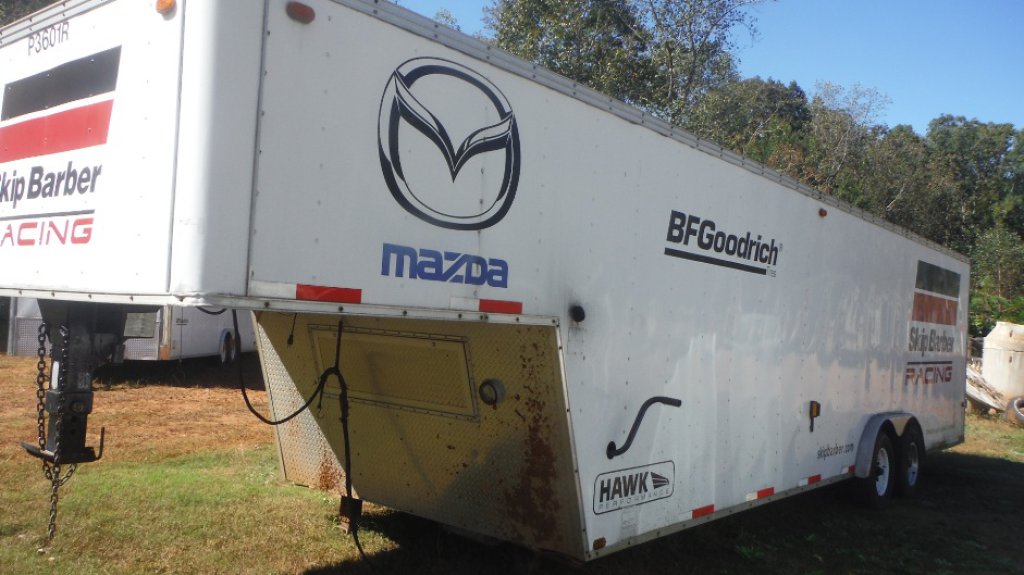 Any good race team needs a way to get their car to the track, and this auction has plenty of trailers - both for heavy-duty trucks and tractor trailers.
This particular trailer is a 36-footer with a gooseneck hitch, and there's a checkerboard floor inside with plenty of places to store tools.
2007 Ford F350 Crew Cab dually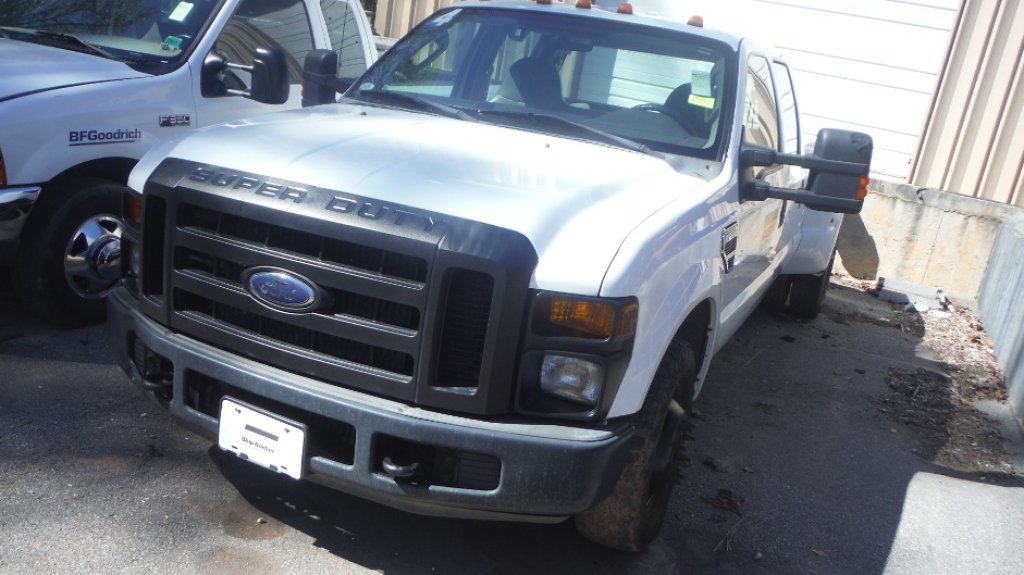 The racing school had plenty of trucks to gets its gear around, including an assortment of Ford Super Duty trucks. This 2007 Ford F350 Crew Cab dually would be perfect for a race team... or for anyone who has to haul just about anything.
Mazda MX-5 Miata parts car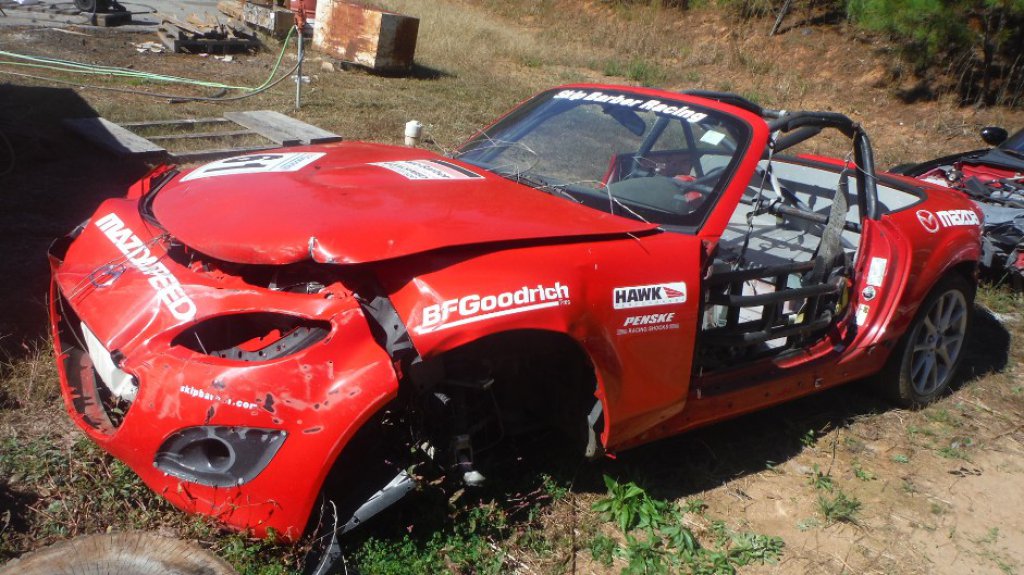 As you can imagine, the cars formerly used by the Skip Barber Racing School got plenty of abuse, and there are numerous parts cars up for auction.
This one is a crashed Miata missing suspension components and an interior, which would be a great starter track car!
2015 Ford Mustang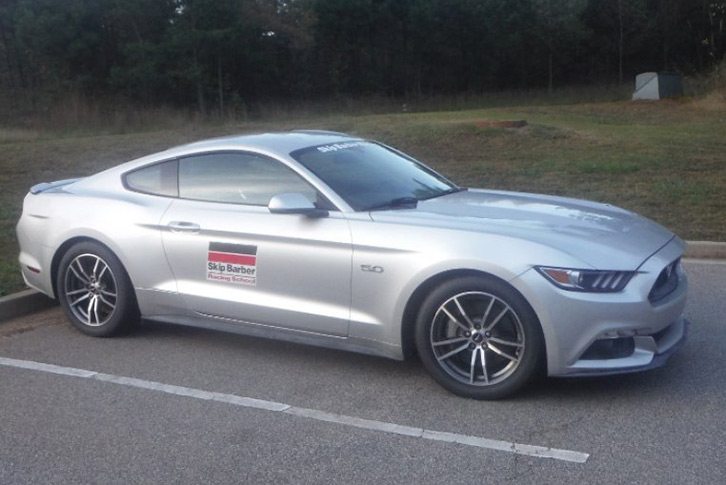 For those who want more power than a Miata or four-cylinder, open-wheel race car can provide, the auction also features a low-mileage 2015 Ford Mustang.
It's the perfect enthusiast combo with a 5.0-liter V-8 and the 6-speed manual gearbox.
Memorabilia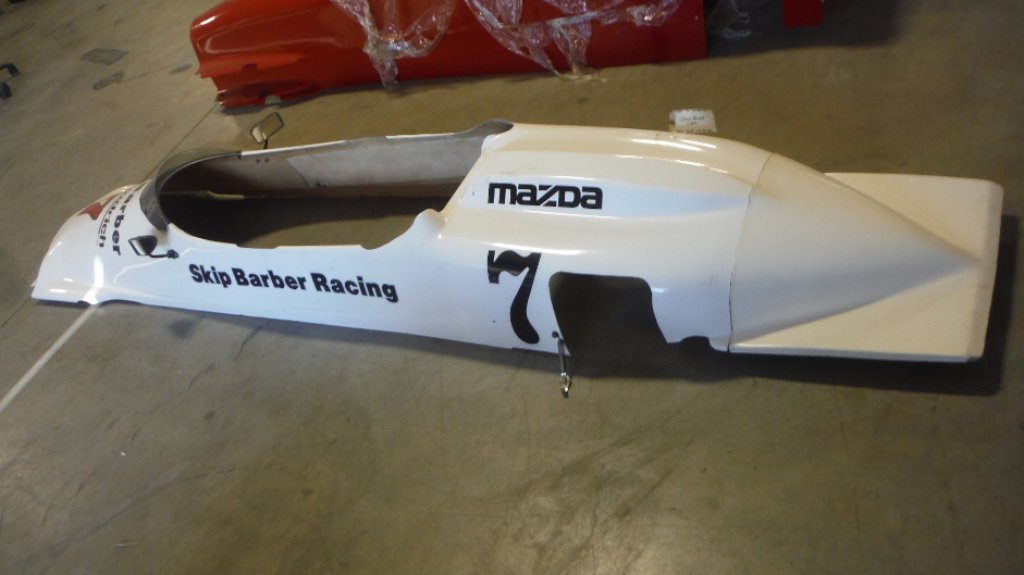 There are a long list of celebrities and athletes that have attended Skip Barber Racing School, and it former NFL quarterback John Elway is among this group.
One of the more unique lots of the auction is the body of an open-wheel race car signed by Elway, which, not surprisingly, wears Elway's No. 7.
NEXT: THIS IS TEXAS RACING: THE RANCH HAND AND THE TWISTED WHIP
WATCH
Enjoy the outdoors?
Sign up for daily stories delivered straight to your inbox.