Don't have a boat? Don't worry about it, we have some pointers.
We know what you're thinking: You don't want to be reminded that you don't own a boat. You don't want to face the fact that you'll be fishing from shore or a dock all season. You especially don't want to admit that the fish you catch will probably not stack up to the ones you could catch from your own vessel...
Instead of whining about it, just check out this simple list of things you can't go shore fishing without. It's the practical style that wins out, trust us.
A minimalist's approach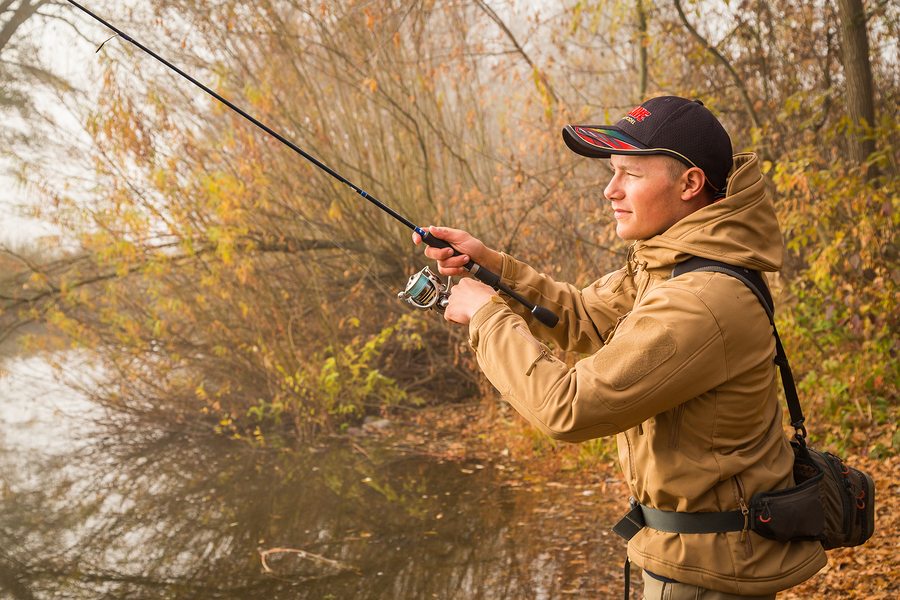 You know you're not going to have the deck of a boat, plus all those wonderful storage compartments, to keep a ton of gear if you're only fishing from a pier or shore. If you're going to do it right, don't overload yourself with unnecessary stuff.
That's not to say you shouldn't bring a few different types of baits, in a couple colors if you can, but too much time spent rigging is time taken away from potential fish.
Easy-to-carry tackle box
You don't want to lug a big case of gear, so look for a tackle box or bag with shoulder straps or at least a nice handle. Remember the minimalist's thing; don't pile it on and make it hard on yourself to move.
A good shore fisherman, or even dock fisherman, is able to maneuver around and find the right spots. You can't do that with a huge assortment of hard-to-move gear.
Good footwear
Some boat shoes, specifically something that has great traction and can get wet without trouble, are a smart choice. Because if you can, you should be moving a lot. Standing in one spot on the bank can severely limit your success.
Heck you could even go a little further and get a pair of Guide Gear Rubber Boots. That way, when the difference between landing that fish and failing is a few feet of six-inch-deep water, you're totally in the clear.
Plus, they can double as hunting boots come fall if you're in some swampy or rainy surroundings.
Patience
Face it, you're going to have far fewer options than those boat-owning lucky skunks. Set your mind at ease with some concentration, then employ your strongest patient qualities. You're gonna need them.
See if you can devise patterns from any action you see. Any fish coming to the surface to feed? Are you getting nibbles but not setting the hook? Is there absolutely nothing happening at the other end of your line?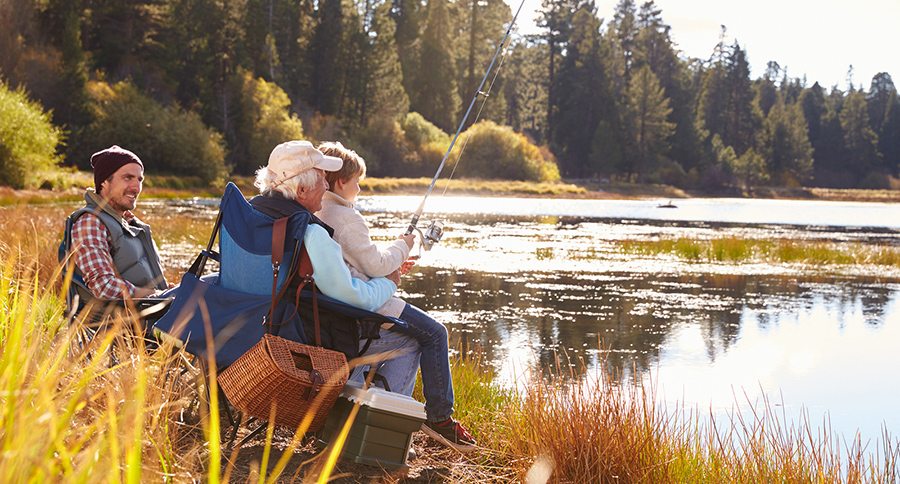 Use what the water is giving you and wait it out.
Don't worry too much about not owning a boat, you'll find that a little bit of luck combined with these four things can go a long way. It's just that we aren't always lucky, all the time. The sooner we figure that out, the sooner we're having fun no matter where we're fishing.
NEXT: YOU KNOW IT'S THE FUTURE WHEN YOU GO ON A 12-DAY FISHING TRIP AND STILL HAVE ICE IN YOUR COOLER