By definition, family vehicles have to be big enough to haul around your family and gear, but that doesn't mean you have to drive a minivan!
If all you need is room for five passengers and decent cargo space, then there are plenty of options out there that make great soccer mom cars.
But if you're a true gearhead and demand something different and exciting, then here are the family vehicles that we recommend.
Cadillac CTS-V
The Cadillac CTS-V might be the ultimate family hauler for enthusiasts. In its current form, the Cadillac CTS-V is a fire-breathing monster with a supercharged, 640-hp V-8, and enough passenger space to scare the you know what out of four of your closest friends. Not the sedan type? Then there's always the 2010-2014 CTS-V wagon packing a supercharged, 556-hp V-8.
Porsche Cayenne
You say you need to drive a crossover or SUV? The Porsche Cayenne offers a wide variety of options, but the most enjoyable is the 570-hp Cayenne Turbo S delivering 911-like performance with room for five. In this configuration, the Cayenne can sprint from 0-60 in just 3.8 seconds!
Jeep Wrangler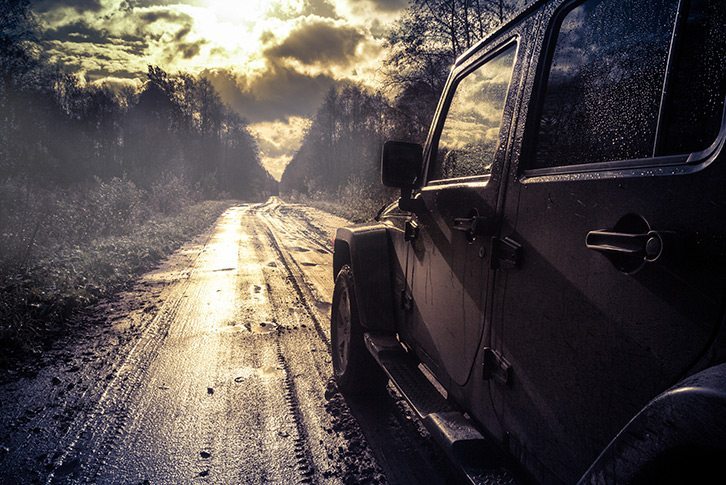 Any Jeep Wrangler will do for most families, but if you need a little extra space, the four-door Wrangler Unlimited is the way to go. Not only does this model have the extra legroom, but it still has the removable top and doors that has come to define the Wrangler. No other family vehicle offers this level of open-air driving.
Mazda CX-5
If all else fails and you just want a mainstream family vehicle that isn't a cookie-cutter crossover, the Mazda CX-5 is a great choice. This small and sporty crossover has Mazda's exciting "zoom-zoom" genes with a cost that isn't going to break most budgets. Sweetening the pot even further, Mazda is finally (possibly, maybe) ready to bring its peppy diesel engine to CX-5 buyers in the U.S.
NEXT: THE 3 BEST FOUR WHEEL DRIVE CARS FOR UNDER $50,000