Throw an extra log on the fire, it's time to sit back, grab your favorite beverage and binge watch some hunting shows.
Let's face it, that white stuff outside isn't letting up. You've been at it all morning to try to keep up with it and it's just not helping. Take some time off, kick off the boots and relax; today is outdoor television binge day.
Today is all about you. Deer season has come and gone and turkey season is right around the corner. With all that going on, you have a chance to take to the television and catch up on some shows. Now, there are a lot of shows, but what are some good shows to binge watch with the abominable winter storm Stella?
Here are a few good ones:
1. Growing Deer TV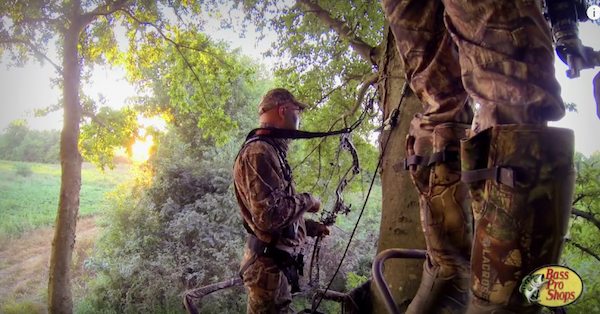 Whitetail deer expert, Dr. Grant Woods, will keep you warm and informed during the snow storm. Growing Deer TV is one of the most popular, online hunting shows that features an array of educational videos with deer hunting action. There's nothing like catching up on the interns, employees and the doctor himself, growing and hunting the mature bucks on the proving grounds. There are hundreds of free episodes available, so be sure to clear the schedule for the afternoon and get to learning. Who knows? It could just lead to your success to shoot a big buck come this hunting season.
2. Whitetail Adrenaline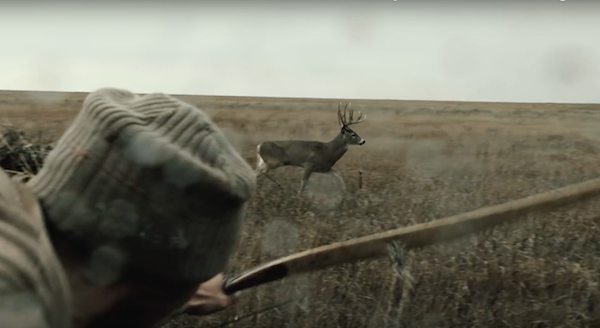 The most action-packed hunting DVD series you will find. Jared Scheffler and the boys from Whitetail Adrenaline are some of the most elite hunters in the industry. They prove themselves, year after year hunting only public land. The best part, you aren't jammed with sponsored products every other minute. After they fix a flat or jimmy rig a battery, aluminum foil and hose clamp oil cap, they will eventually make their way throughout the midwest to kill some giant whitetail bucks. And don't worry, we can all relate to these guys more than most.
Not only do they hunt with a bow and do deer drives; they also look for the cheapest motels, beer, and make fun of each other when they have some exceptional "ground shrinkage" on their jimmy bucks. There are several DVDs to catch up from the Preliminary Run, to their newest DVD, Defiance. Defiance features Jared Scheffler shooting a world class whitetail in Kansas, on a multiple day mission on this specific buck.
It's said to be the largest typical whitetail with a longbow taken on public land in Kansas, all on film. A great series to binge on.
3. Classic Bow Hunts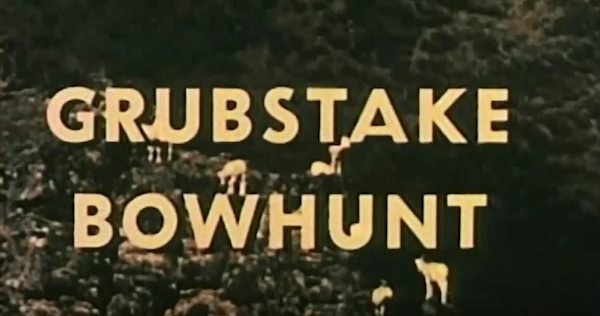 A YouTube Channel dedicated solely to the classics: Classic Bow Hunts. Here, you can see footage and hunts you may have never seen before. Most of the shows are Fred Bear and his wild adventures as a bowhunter throughout his time. He takes you on adventures from deer to bear to the jungle, and in true film fashion, long before the digital world. Watch as a legend, and other old school professionals, take to YouTube and show you how hunt long before commercialized hunting ever occurred.
Don't worry, we won't tell anyone if you do absolutely nothing else today. Between reading some of the best articles and watching the best hunting shows, you have a busy day today. Enjoy being cooped up, under the weather, sick or whatever else you have to tell your boss to stay home during the winter storm. Today is your day: make it a binge watching hunting show day.
Like what you see here? You can read more articles by Dustin Prievo here. Follow him and his hunting team, Top Pin Outdoors, on Twitter, Facebook and Instagram.
NEXT: SHED HUNTING: IS NOW THE BEST TIME TO HANG YOUR LATE SEASON STANDS?
https://rumble.com/embed/u7gve.v3to3h/
Enjoy the outdoors?
Sign up for daily stories delivered straight to your inbox.