Ahead of its official debut in Detroit, Volkswagen has released a quartet of styling sketches giving us a sneak peek at the all-new 2019 Volkswagen Jetta.
Compact sedans aren't the most exciting vehicles, but they account for a lot of sales. Looking to keep pace in this high-volume segment, Volkswagen is preparing to take the wraps off the all-new 2019 Volkswagen Jetta at the 2018 North American International Auto Show in Detroit.
Now, unlike some other automakers, Volkswagen isn't teasing the actual vehicle, but we get a good idea of what the new Jetta will look like thanks to four design sketches.
The face of the new Jetta has been heavily inspired by the stylish Volkswagen Arteon, and the upright grille and rectangular headlights give this sedan a Dodge Charger-like face.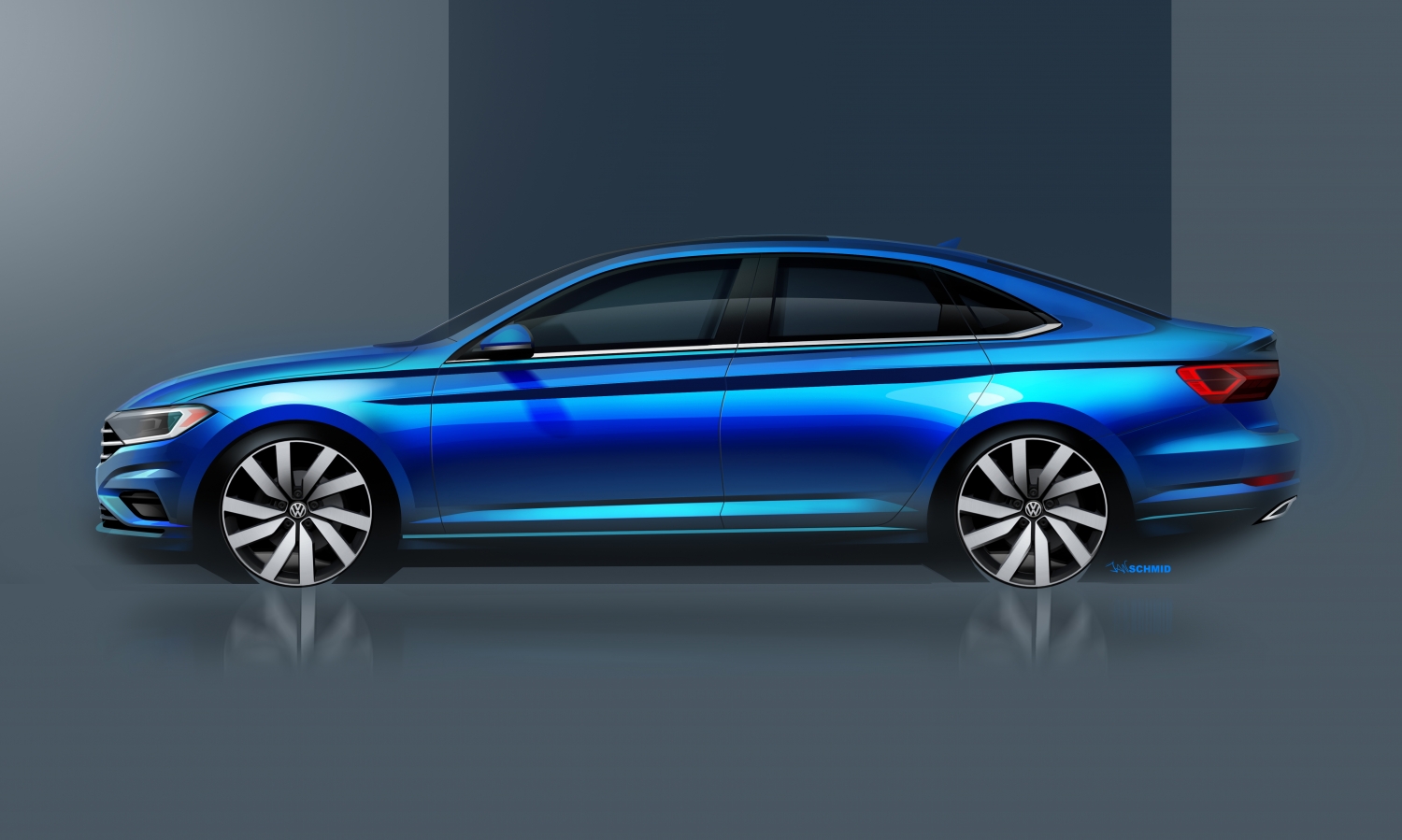 The profile shown on these drawings suggests a slightly sportier appearance with what appears to be a longer greenhouse, but not quite to the extreme as the coupe-like Arteon. For improved visibility, the C-pillars are thinner with the quarter windows moved to the body instead of in the doors, which is where they are located in the current car.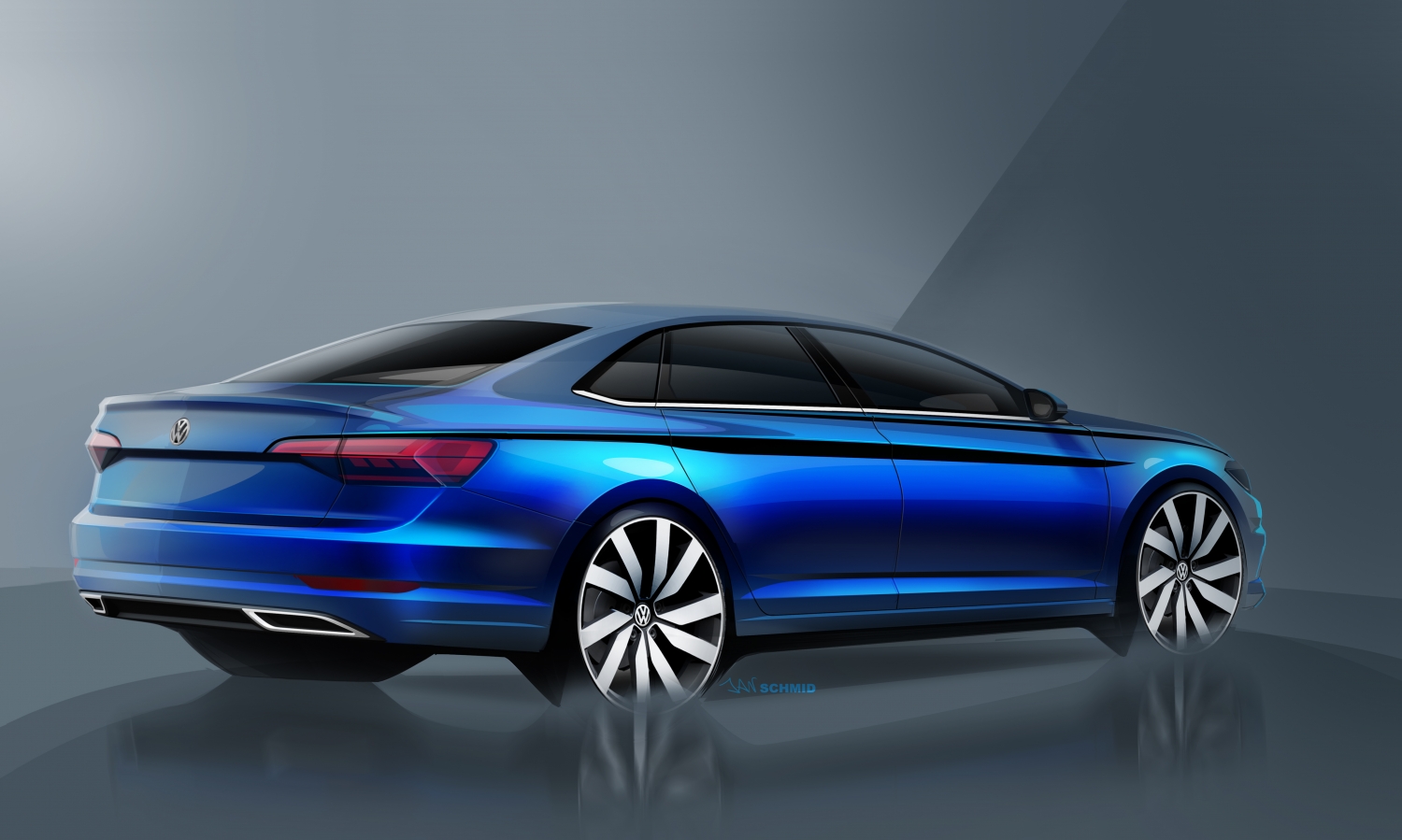 Finishing off the sporty, upscale design of the 2019 Volkswagen Jetta, the rear of the sedan gets a rear end that would look just as good on an Audi. This includes narrower taillights and dual exhaust outlets integrated into the rear fascia.
The interior is probably a good look at the cabin design of future Volkswagen products with more of a cockpit experience for the driver.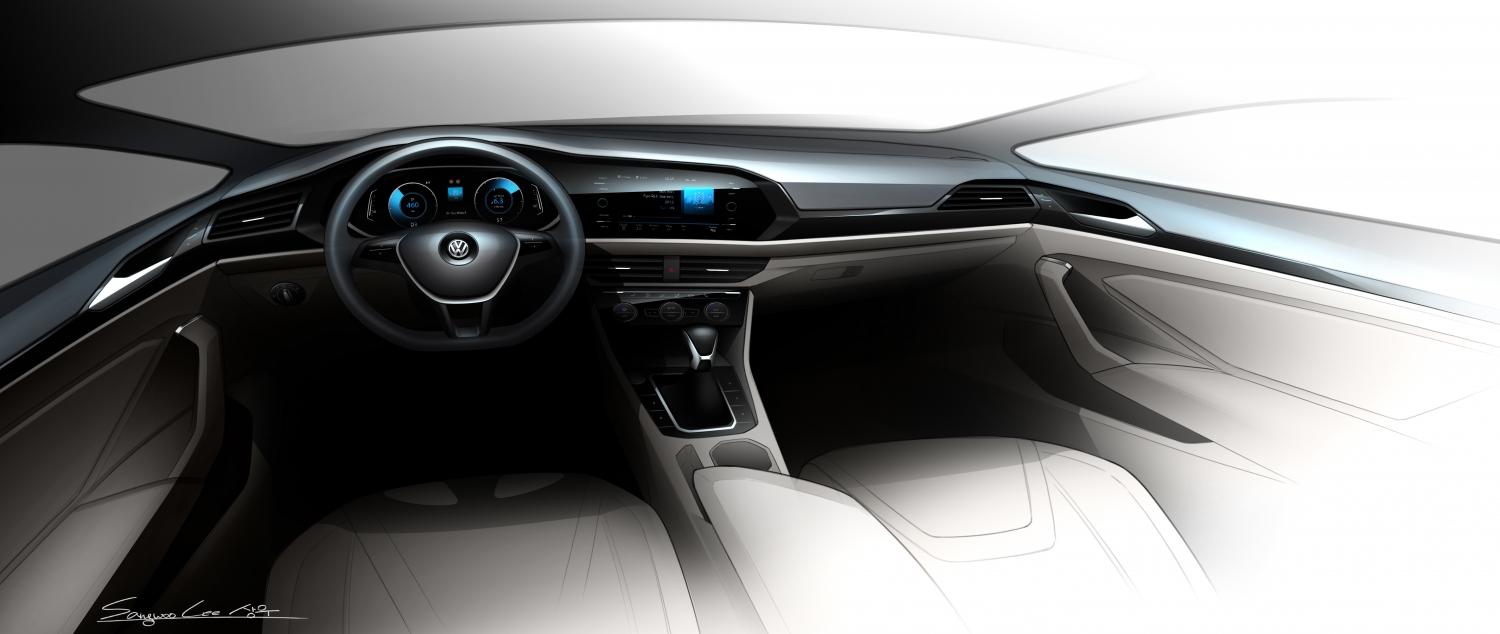 The sketches show that the Jetta will retain a three-spoke steering wheel and two-pod gauge cluster, but the infotainment screen and center console now feature more of a driver-focused look.
NEXT: UPDATED 2019 JEEP CHEROKEE DEBUTING IN DETROIT
WATCH