Venison may be a staple for many families across the U.S., but there is more to making a meal than the main dish. If you're like us, trying to figure out what veggies and other foods to pair with venison recipes can be a challenge, especially if you eat it a lot. Often times, what you match up with the main course can complement the meal... or, if done incorrectly, can ruin the whole thing. As you would guess, this decision isn't one that should be taken likely, but at least we've gone through a good amount of trial and error, and can help you avoid any mishaps that prevent the greatest wild game meal from coming to fruition. Most everyone knows a glass of red wine goes well with most red meat, but venison dishes aren't always so universal. If you need help figuring what foods to pair with venison, here you go!
1. Sweet Potatoes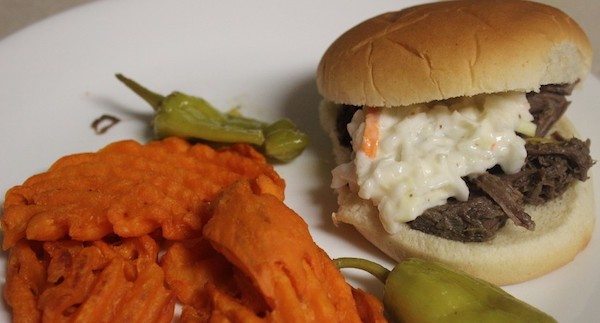 No matter what type of venison you're cooking, sweet potatoes will complement it completely. The best part of cooking with sweet potatoes is their versatility. You can fry them, bake them, mash them, or throw them in the slow cooker or crockpot. Either way, your dinner guests will be happy. If you want to take it one step further, try incorporating some maple syrup or brown sugar in your sweet potatoes, and do the same with the venison (maybe just some brown sugar in the spice mixture before preparing it). You'll be pleasantly surprised at the sweet and savory combination that can really ratchet up the flavor profile.
2. Carrots
If you need something quick to pair with venison steak medallions or venison backstrap, boil or steam some carrots with a little butter, and you're good to go. The sweet taste of carrots, when combined with the sweet taste of venison, makes a meal anyone would be glad to eat. I've even found that raw carrots, eaten with a smoked venison sandwich or burger, can do the trick, and they are far easier to toss on a plate if you're in a hurry or have limited cooking implements while camping or RVing.
3. Baked Beans
Who doesn't love baked beans? Find any can of baked beans from the grocery store and you have a meal on your hands. Usually, the "homestyle" baked beans, or anything with a bacon and brown sugar flavor, will get the job done. Add a little BBQ sauce to kick it up if needed. In fact, if you really wanted to, you could make the beans and then add some chopped venison chunks for some additional bite and flavor.
4. Mashed Potatoes
Venison is a hearty meat. What goes better with a hearty meal than mashed potatoes? This feel-good pairing is a favorite for the young and old, and when scooped up on a spoon or fork with a big old hunk of roast or meatloaf, it'll send you to heaven. And don't skimp on the gravy. Sure, you could buy a jar of readymade stuff and just heat it up, but a gravy made from the cooking juices from a venison roast or steak can really send a dinner recipe into the stratosphere.
5. Boxed Stuffing
Now, this is an easy one. If you have a steak, pot roast, or deep fried hunk of venison, filling up the plate with a few hearty scoops of an easy-to-make box of stuffing works perfectly. You can add a little black pepper to spice it up, but taste it before adding salt (the box mixes can be pretty salt-heavy). The best part about this is that it's hard to find a kid who won't eat it!
6. Mushrooms
Mushrooms of nearly any kind are amazing next to a backstrap or roast. There is just something special about the earthy tastes of a properly cooked mushroom that really brings out the full tastes of wild game, especially venison. Whether they are steamed, fried, or sautéed in a cast-iron skillet, you found a good choice. As an added challenge, try foraging for mushrooms in the same area you hunted the deer. Granted, most wild shrooms show up in the spring, and deer hunting season is almost always in the fall, with just a few exceptions. Achieving this challenge may require freezing some venison for later, which you probably do already.
7. Green Beans or Asparagus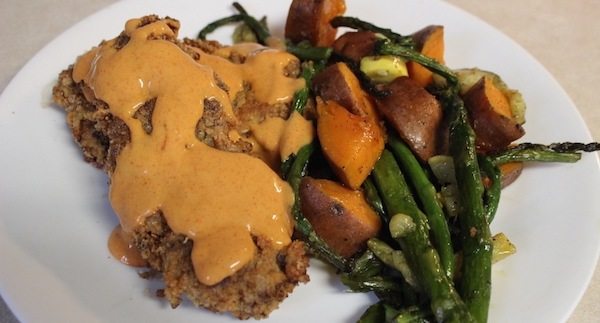 Perhaps this is only a thing in our house, but taking a can of drained French style green beans and cooking them on the stove top with a little bit of butter, olive oil, and diced onions makes one incredible pairing as a side dish for any venison main course. If you're grilling venison, try grilled asparagus and you may never eat it another way again. As an additional bonus, we'll toss Brussels sprouts in this category, too. Don't knock them until you've tried them!
8. Cheesy Broccoli or Cauliflower
Now this is an easy one. Broccoli or cauliflower is great to pair with ground venison because when it is covered in cheese, everyone loves it. Just place the pieced up broccoli or cauliflower in a roasting dish with a little bit of milk and butter. Bake it with the lid on for about 30 minutes, or until tender. Finally, smother it in cheese and bake with the lid off until melted. You are welcome.
9. Casseroles
Each one of these could be their own category, but grouping them all into one just makes sense. From green bean casserole, hash brown casserole, or even a vegetable and rice medley, one of these filling side dishes makes a great offering to pair with venison tenderloin. The best part is, it likely incorporates something else from this list, but manages to make it even better with some cheese, bread crumbs, creamed soup, and extra spices.
10. Wild Rice
Wild rice is sort of staple in our house when we are looking for something great to pair with deer meat. For whatever reason, when wild rice is cooked accordingly and spiced up a little with basic seasonings like tarragon or basil, it becomes a perfect complement to the wild meat on your plate.
So what did we miss? Is there anything that you like to pair with game meat that we should know about?