Sure, we'd all wish for a trophy bull elk hunt in a prime western state location during the peak of the rut. But realistically speaking, it's much easier said than done, as so much goes into the successful harvest of one of America's most coveted game animals. First off, getting a tag is difficult, as you'll inevitably have to earn preference points and spend money. However, you do have the alternative option of purchasing an over-the-counter tag, which are widely available in a number of states and are much more affordable than a drawn tag or a paid hunt on a private ranch. However, OTC tags are often specific to certain areas or units, and some simply won't yield the same odds of success as others. The key is to find something that appeals to the kind of hunt you're hoping to experience, and it starts by doing research on each state and the different units you can try to hunt.
Fortunately, we've done some of the work to help you narrow it down, compiling the most popular states for OTC elk tags and providing some of the pros and cons each presents. The first thing you should know is that opening yourself up to a self-guided cow elk hunt opens up a ton of doors. But don't worry, there are still plenty of ways to get that bull you've always dreamed of. For the sake of this list, we only considered non-resident fees, as just about any hunter looking into elk hunting states probably doesn't live in one. Here are what we believe to be the five states that offer the best opportunity for a successful over-the-counter elk hunt.
Colorado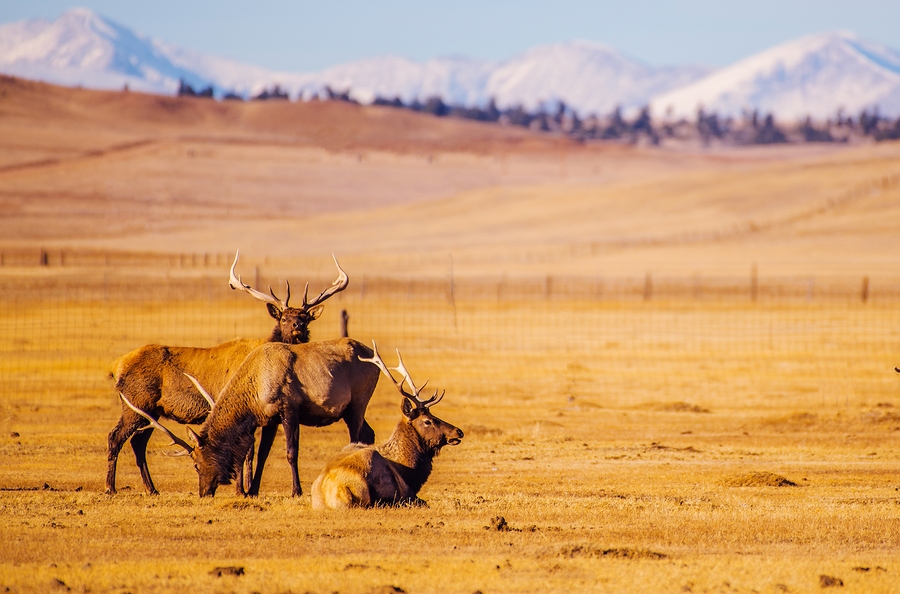 Colorado is home to the largest elk population in the western United States with a herd of over 250,000. It is also the state with the most OTC units—the only areas you can legally hunt with an OTC tag—but they're still beautiful locations with plenty of elk to go around. Whether you like to hunt with a bow or rifle, they have an opportunity waiting for you. Colorado has 147 units available to hunt with a bow and 92 units to hunt with a rifle. The total price for a non-resident to hunt is $670.25 for a bull elk and $503.12 for a cow or calf, including tag and license.
For more specific prices and information, go to the Colorado Parks and Wildlife website.
Idaho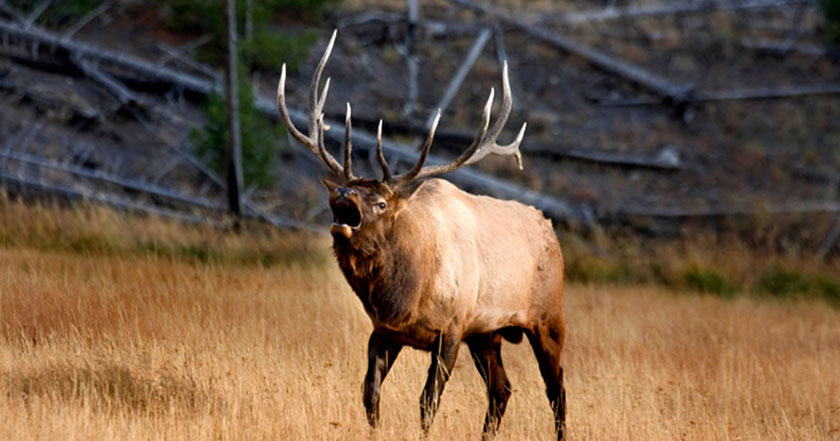 The next state on our list is Idaho. This state boasts a herd population of 120,000 elk, and the hunting pressure isn't quite what it is in other more popular states. They have 87 units available to hunt with an OTC tag, and you will have your choice of archery, muzzleloader, or rifle. The cost to hunt OTC elk in Idaho as a non-resident is $651.75, but if you decide to take a bow or a muzzleloader, it's an additional $20.
The good news is, there's great elk habitat in much of Idaho, and the Idaho Department of Fish and Game has good online info to guide you.
Montana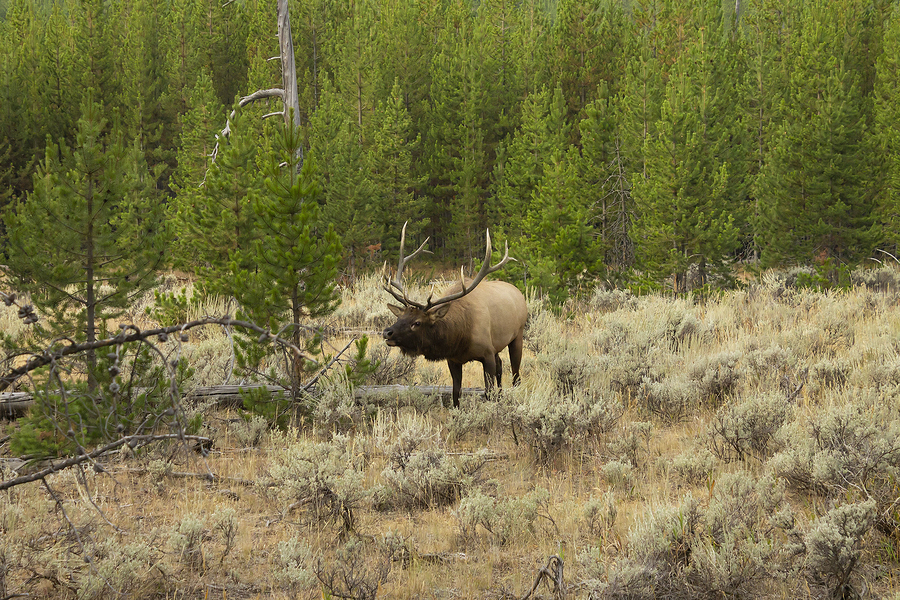 Montana comes in as our third choice for hunting elk. It has some units that see 15- to 40-percent success with archery tackle, and there truly are some big bulls in this part of the country.
They also boast the second largest elk herd on this list at 160,000 elk. They allow you to chase these animals with a bow or rifle in hand, and non-residents can get OTC tags for $273, plus the cost of their general hunting license. Learn more at the website of the Montana Fish, Wildlife, and Parks Department.
Wyoming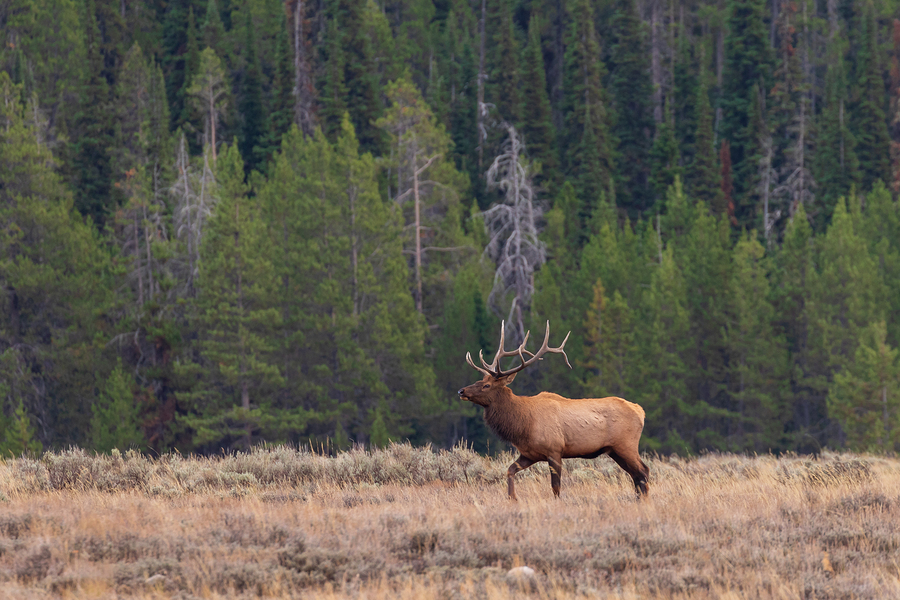 Wyoming is a great state for hunting elk. It has a herd size of 90,000, and hunters see an overall success rate of 28 percent. They allow you to purchase an archery stamp, which lets you hunt the archery season, and if you don't have success you can come back when the rifle season opens. This includes any leftover licenses after the leftover draw and resident general licenses. Non-residents can hunt this state for $692 and the archery permit will cost an additional $72.
To get the best, most accurate, and up-to-date info on OTC elk tags in Wyoming, go to the homepage of the Wyoming Game and Fish Department.
Oregon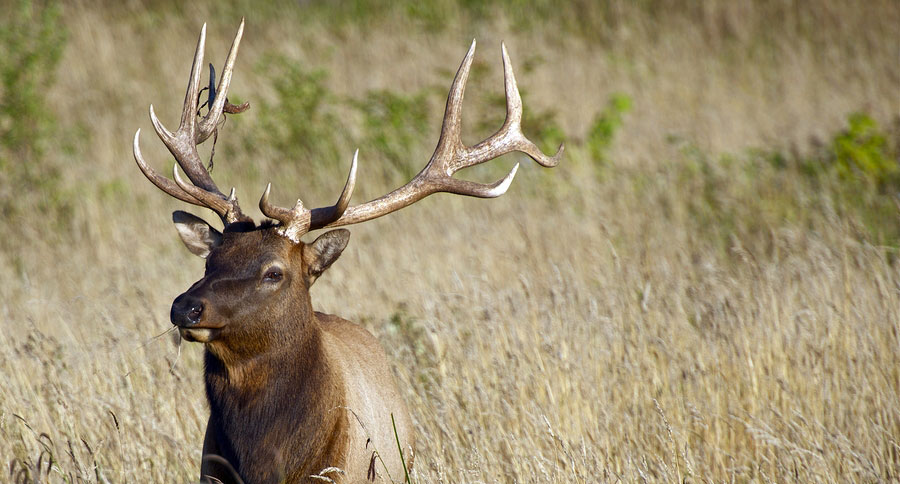 The last state on our list was a hard one to choose. We granted Oregon the spot for its hunting season scenery and uniqueness. Oregon has an elk herd of 125,000. There are Rocky Mountain elk and also Roosevelt in the state, both available (to an extent) on OTC hunts.
There are plenty of DIY opportunities with the purchase of an OTC tag which costs $588, and the state allows hunters to use a bow or a rifle. To make sure you're up to speed on regulations, be sure to check out the Oregon Department of Fish and Wildlife's website.
As you can tell, choosing the top five is no easy task, and it really comes down to people's personal preferences and proximity.
But when it comes time to call in a big bull, an over the counter tag might be the best way to go.