We got to check out some Revision Outdoor polarized shades, and even we didn't realize what we were missing.
Scanning the booths at Industry Day at the Range one day before the annual SHOT Show officially begins can be a pretty awesome experience. A mix of established and emerging groups set up shop amongst all the biggest gun companies, and it's not uncommon to stumble upon something you hadn't seen before, but could be poised for some serious success.
For us, it was Revision Outdoor that took that spot.
Revision Outdoor is an offshoot of Revision Military, which has made eyewear, armor, head systems, power management, tactical communications, and advanced soldier systems technology for the armed services and law enforcement for almost 20 years. It's fair to say they know how to take it a little farther than your typical pair of anti-fog and anti-scratch lenses.
The company switched gears for their line of eyewear meant for the hardcore modern hunter and angler, but still made the effort to ensure they'd meet military ballistic impact requirements. That means even if you're just going to the range or shooting some skeet, you're going to be protected with these on your face.
All that military experience certainly went to good use, but this was a different group altogether. High-performance eyewear can be a touchy subject for some extreme outdoorsmen and women.
Sure, anglers have seen specialized, technical eyewear for them on store shelves and online for years, but members of the hunting community have been, frankly, neglected. Expert hunters would be the first to tell you vision is probably the most important sense you've got working for you on a hunt.
How do you make something that instantly catches attention? You use the lightest, toughest materials you can find, prioritize clarity and functionality of a polarized lens, and come up with an innovative storage system that's never been seen before.
Three new specific styles of eyewear were given the spotlight at Range Day and SHOT Show, and they're all meant for a slightly different purpose. That's not to say you'd be getting a lesser experience using one for the other, but you get the point.
The three styles feature the company's proprietary Ocumax AF lens coating technology, helping combine all the needed features into one set of glasses. The result is a lightweight, clear, and super durable lens. There are four lens options to pick from, each with a slightly different color and specification.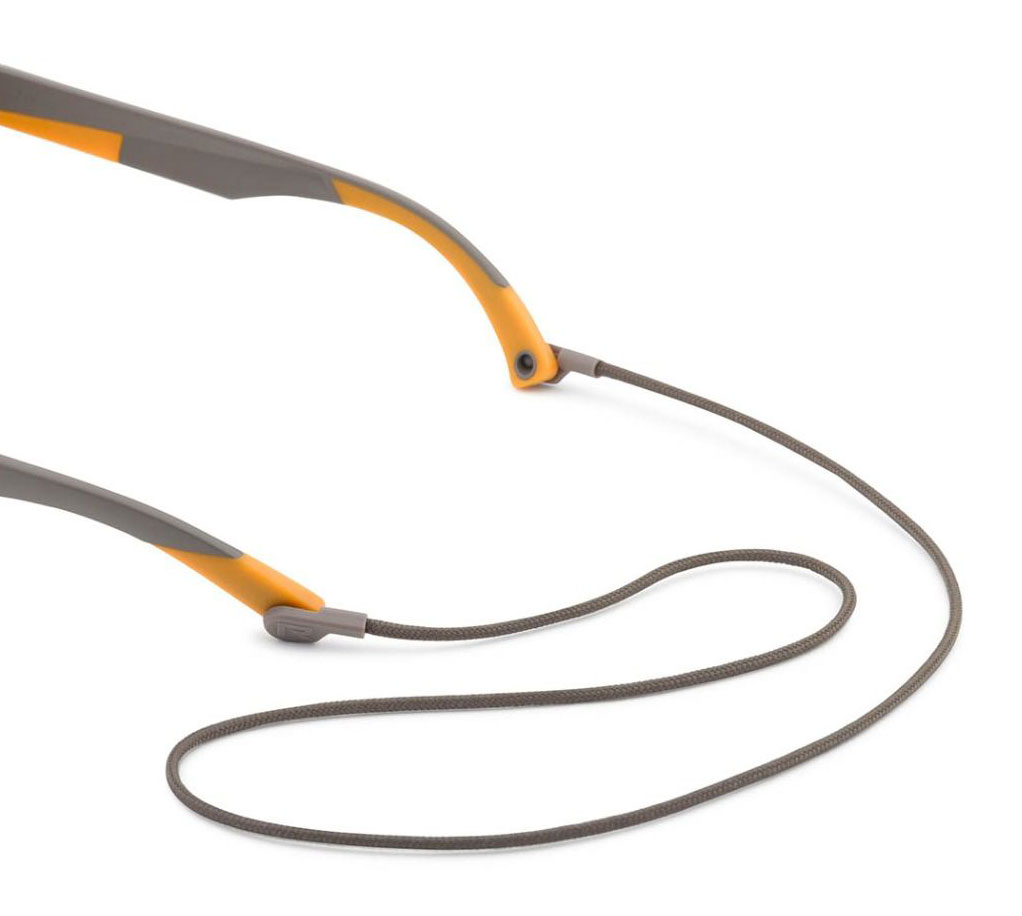 Every pair is supplied with a custom retention strap (that's detachable) and a unique, air-supported protective dry-bag. Much like a typical roll and latch dry bag, the storage container looks nothing like your normal sunglasses case. Don't worry, it comes with a normal micro-fiber lined eyewear pouch, so they aren't getting scratched while stored. You wouldn't even have to worry about the case falling off the side of a boat or edge of a creek.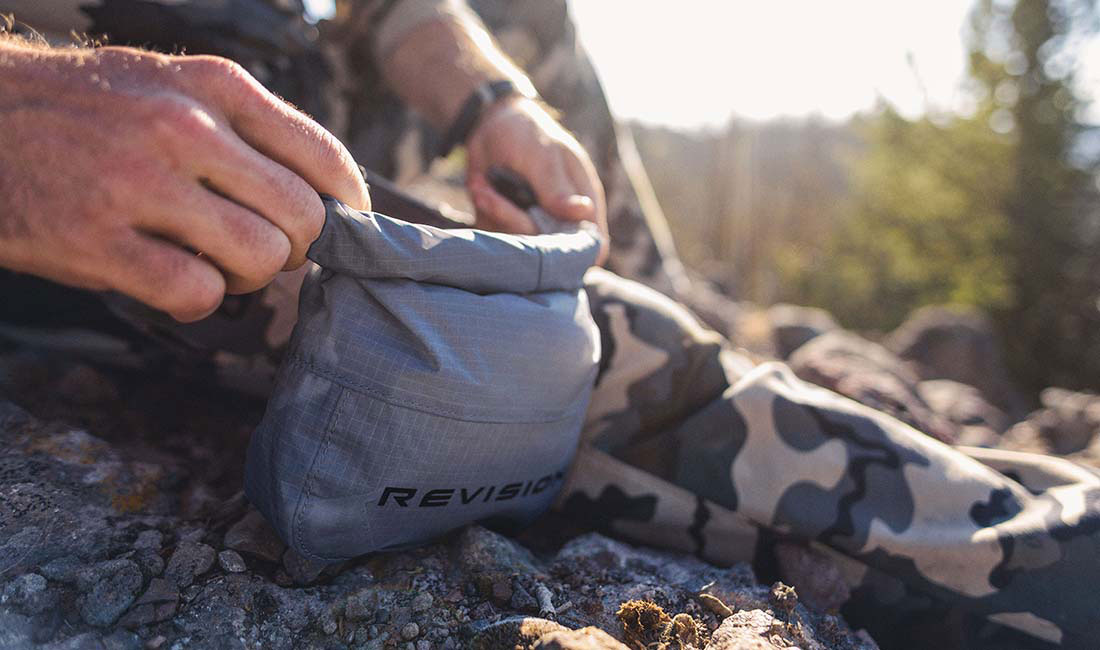 The frame color choices are unique, with equally interesting names like Rocky Scree (slate gray), Mountain Shadow (black), and Wooded Bluff (brown with a woodgrain pattern). Here's a quick rundown of the designs, each with a price tag of $279.
Revision Pursuer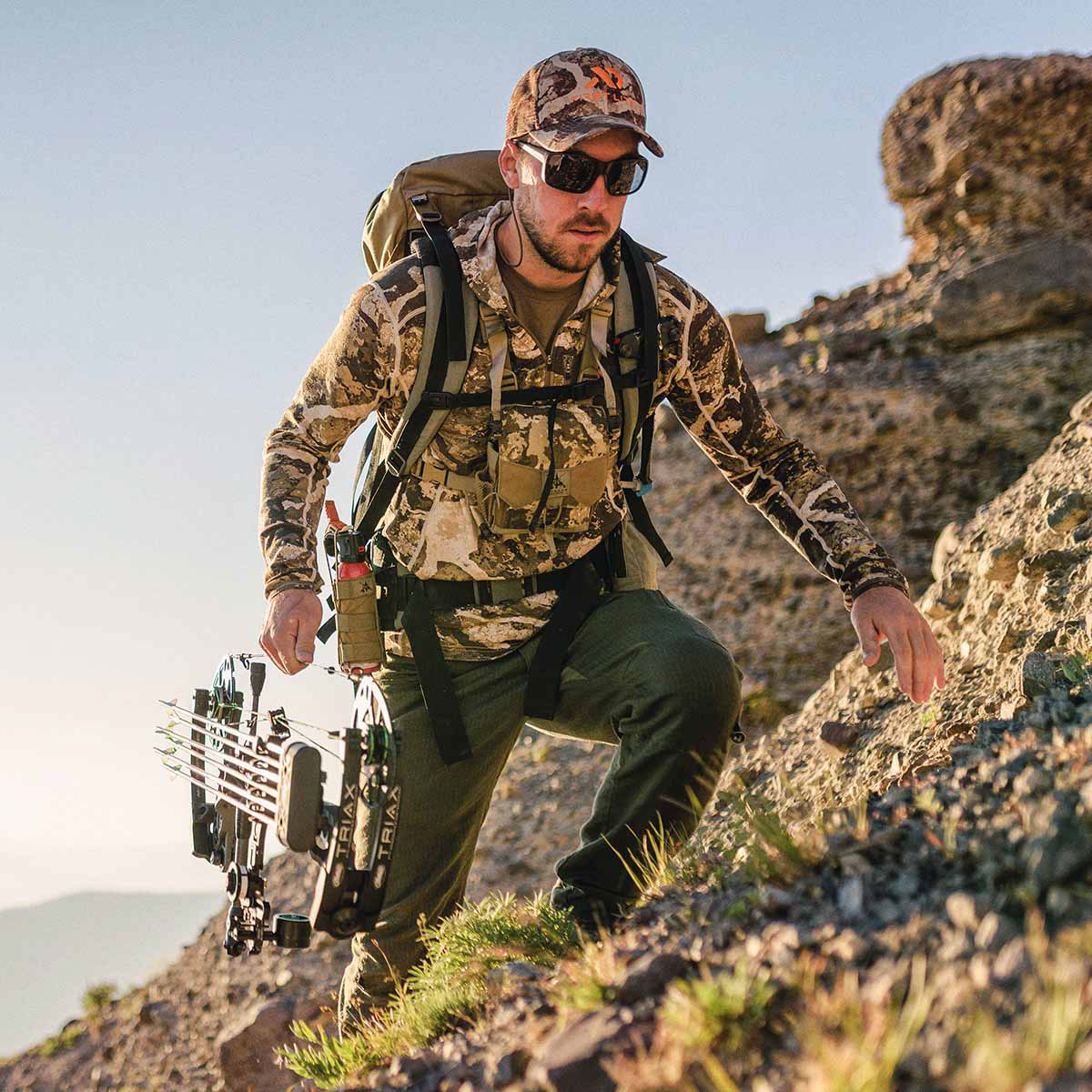 Ideal for big country spotting and heavy mountain usage, the Pursuer is said to be "made for glassing in the wildest parts of the world." Revision made it a point to let in just the right amount of ambient light. That makes for less pupil dilation and reduced eye strain, meaning you can last and look longer than you thought you could before ever thinking about your eyes hurting.
If you're planning a high elevation hunt, Revision created these shades for you.
Revision Caller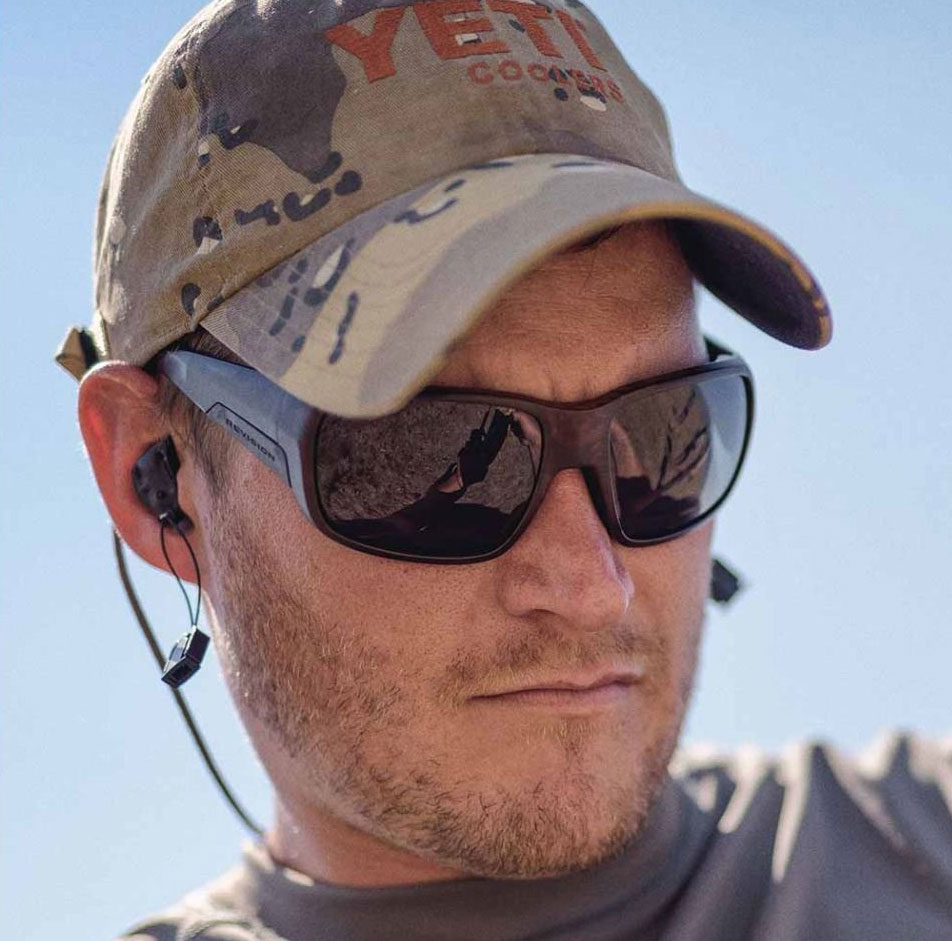 If you're a fisherman or hunt a lot on the water's edge, the Caller was meant to be your choice. The wrap style and wide temples are intended to block out ambient light as much as possible. Even the brow is accentuated with a purpose-built ledge.
Though bigger, they still have very light frames and are just as durable as the other styles.
Revision Seeker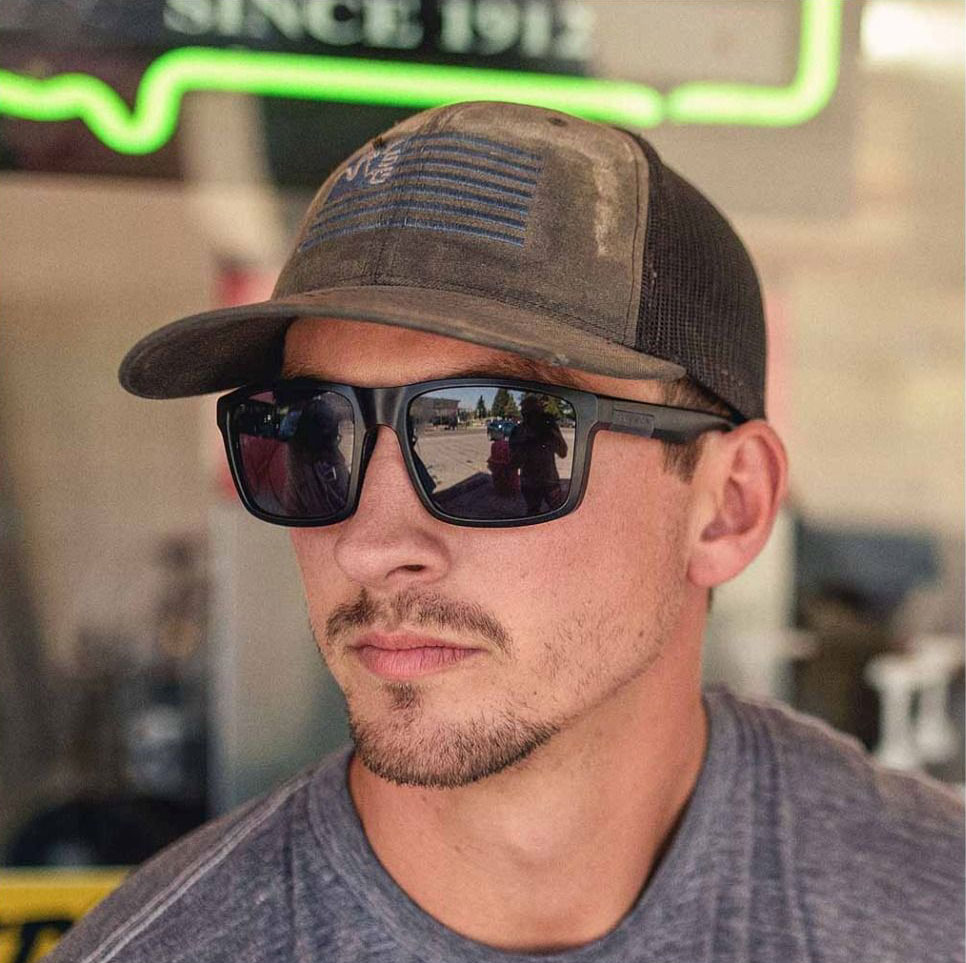 The Seeker was designed to be used by general outdoor adventurers, and Revision Outdoor made sure they'd stay put in a comfortable way no matter what you're doing. According to the company, it doesn't matter if you're on a mountain bike trail or a ridge line spot and stalk, these will work.
The Seeker uses the same durability and lightweight tech to make a pair of shades that look and perform like outdoor gear should, but would be just as great if you wear them for regular, everyday adventures.
It's actually refreshing to see something new and exciting in the outdoor eyewear game, and we're thankful for the chance to check out Revision Outdoor and share their stuff with you. And we really haven't even gotten to the good part yet...
Every piece of eyewear from Revision Outdoor is covered by a limited lifetime warranty, and the accessories are under a one-year warranty. If anything is discovered to be defective, they'll repair or replace automatically. Take them to the extreme outdoors, and you can expect them to work, simply put.
Remarkable protection and exceptional style are one thing, but the smaller, less noticeable features that Revision researched and developed over time are the difference makers. These shades look as though they're going to be tough to pass up for those in the market for a new pair of sunglasses.
NEXT: THE EARTHROAMER CAMPER IS THE ULTIMATE OUTDOORSMAN RV
WATCH
Enjoy the outdoors?
Sign up for daily stories delivered straight to your inbox.