Massive Saiga Antelope Die-Off in Kazakhstan Leaves 120,000 Dead in a Month [PICS]
All photos via Huffington Post
Recovery efforts for the endangered saiga antelope hit a major speed bump with massive die-offs possibly related to a bacterial infection.
In one month's time, the population of saiga antelope in Kazakhstan has been reduced by almost half. Scientists and international veterinary experts have been called to the country's plains to determine the reasons behind the sudden loss of over 100,000 animals.
Kazakhstan's agriculture ministry has suspicions that the responsible culprit is a bacterial infection, possibly pasteurella or clostridia.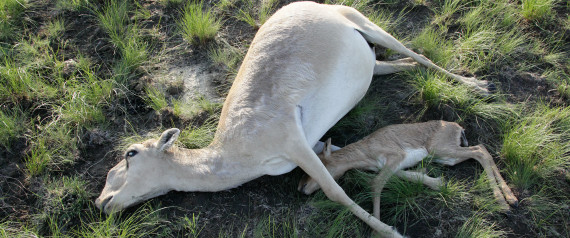 The saiga is most identifiable by its elongated snout and the trumpeting roar the males produce during mating season. This peculiar species has faced adversity in the past when in the early 1990s a large portion of the population were victims of rampant poaching. They are now an endangered species. A month ago, there were 250,000 saiga and the species' population seemed to be improving successfully. It has been confirmed that 120,000 saiga are now dead.
Environmentalists are blaming Russian rocket fuel from a recent explosion at a rocket launch Kazakh site.
"Experts are working around the clock to investigate the impacts in terms of wildlife health of the relatively high rainfall observed this spring, the composition of the vegetation and other potential trigger factors including a suite of viruses. None of the data analysed to date indicates that rocket fuel is related to the mass die-off. Fresh laboratory results are becoming available every day," says Aline Kühl-Stenzel, Terrestrial Species Officer at the UNEP/CMS Secretariat.
This is still a developing story with information and evidence being gathered regarding the die-offs. More deaths are expected by the Kazakhstan agricultural ministry.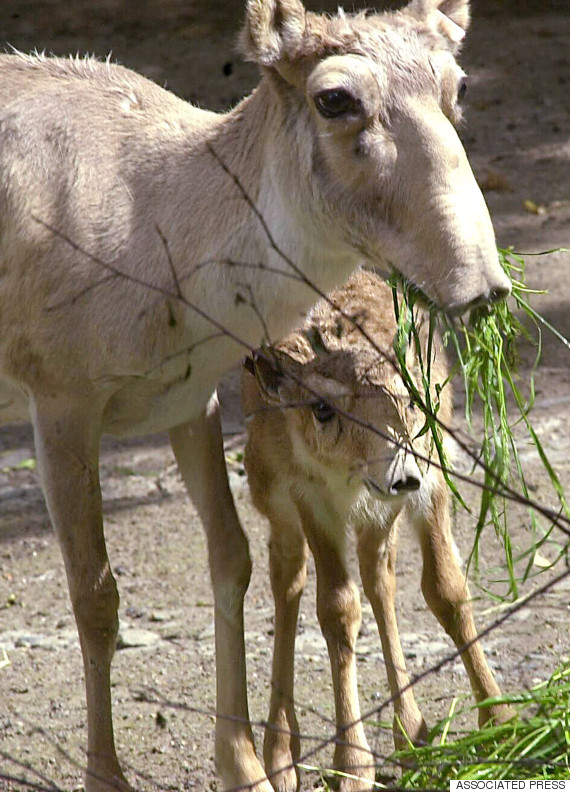 All photos via Huffington Post