Many stakeholders in the angling community know all too well why some regions of our esteemed coastal areas should be protected. That's at the heart of our nation's marine parks, or Marine Protected Areas (MPA), which place limits on human activities for conservation purposes. That said, they can still be visited and many allow fishing, snorkeling, and boating. Marine parks can be similar to public lands in that they are generally open to use by outdoorsmen and women and often have facilities to encourage people to visit. The problem is that they also face many of the same problems as land-based parks: overuse and the resulting pollution and ecosystem damage. The National Marine Sanctuaries Act was signed as executive order 13158 by President Clinton on May 26, 2000 and calls for "...any area of the marine environment that has been reserved by federal, state, territorial, tribal, or local laws or regulations to provide lasting protection for part or all of the natural and cultural resources therein." Fortunately, there's still plenty to do in these places, and we'll highlight five great ones worth checking out.
Florida Keys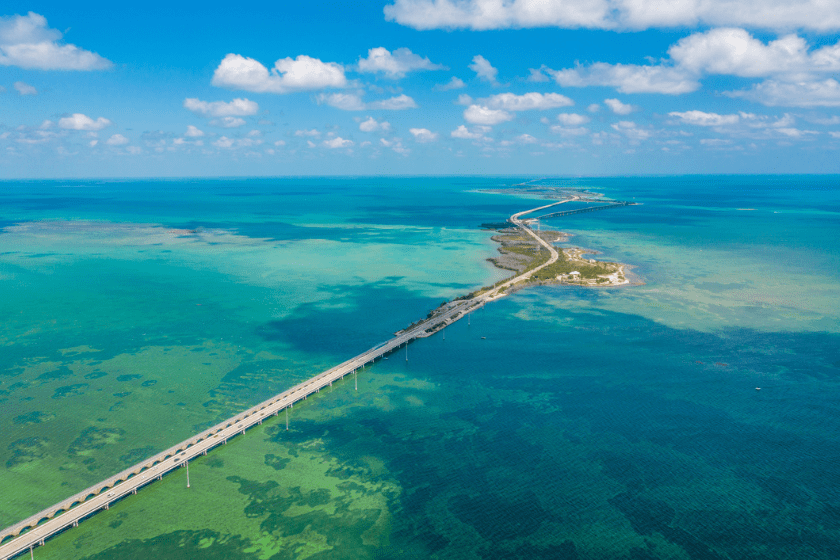 Included in the many miles of the Keys are multiple marine protected areas and parks including the Florida Keys National Marine Sanctuary, John Pennecamp Coral Reef State Park, and the Dry Tortugas National Park. There's also the Windley Key Fossil Reef Geological State Park, and for those who love to see something special, the National Key Deer Refuge Center is located in Big Pine Key. Trust us, there's no shortage of cool, on-of-a-kind experiences in this part of the country.
Cape Hatteras National Seashore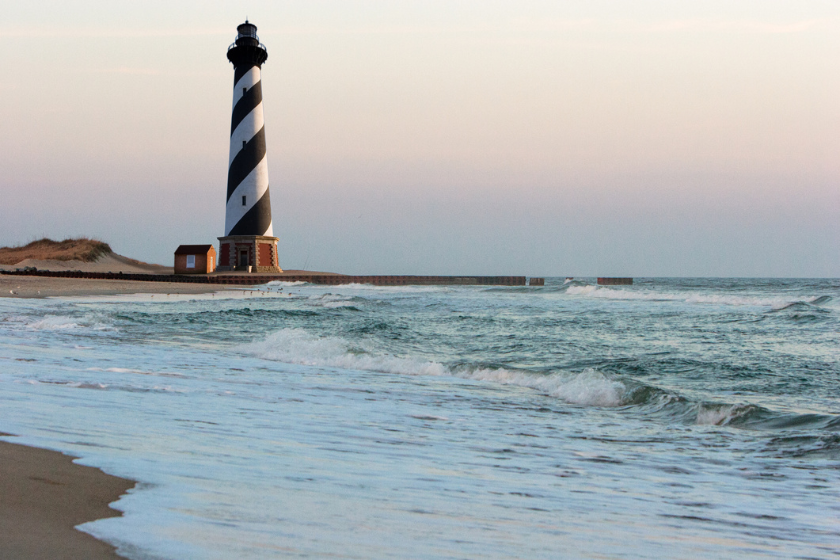 From Bodie Island to Ocracoke Island, the Cape Hatteras National Seashore preserves the area of the Outer Banks once known as the "Graveyard of the Atlantic" for its stormy weather and proximity to dangerous shoals. Now, visitors can view the area that provides an important habitat for several different types of sea turtles: the leatherback, hawksbill, Kemp's Ridley, loggerhead, and green. Offshore, whales and dolphins can be seen playing in the ocean and visitors can come across seals resting on the beach near the dunes.
Padre Island National Seashore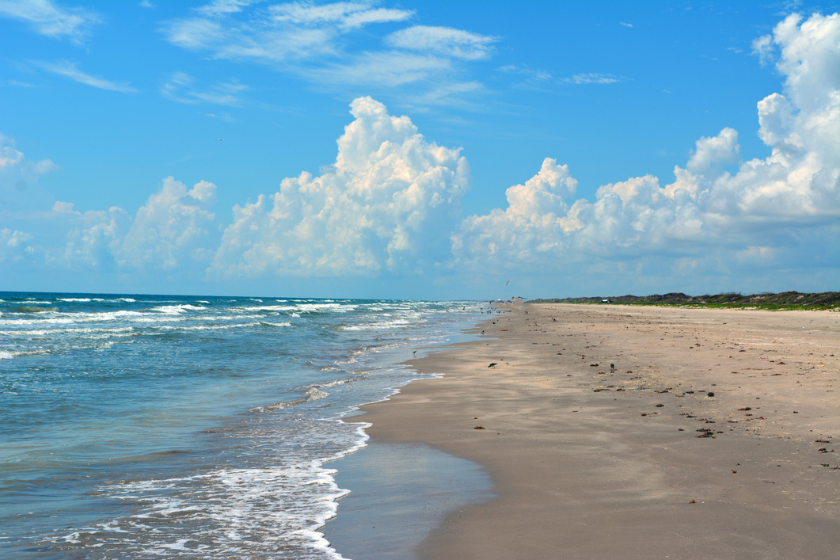 As Texas is already one of the most beautiful and accommodating states in the union to visit, it's also great to know that one of the many things that the Lone Star State does big is protecting its Gulf Coast wildlife. Padre Island is over 130,000 acres of undisturbed barrier island that offers some of the best birding that nature has to offer, as well as views of the endangered Kemp's Ridley turtle. This area not only protects coastline, dunes, prairies, and wind tidal flats, but allows visitors to fish along the entire length of the Gulf of Mexico beach, Laguna Madre, and at Bird Island Basin and Yarborough Pass.
Acadia National Park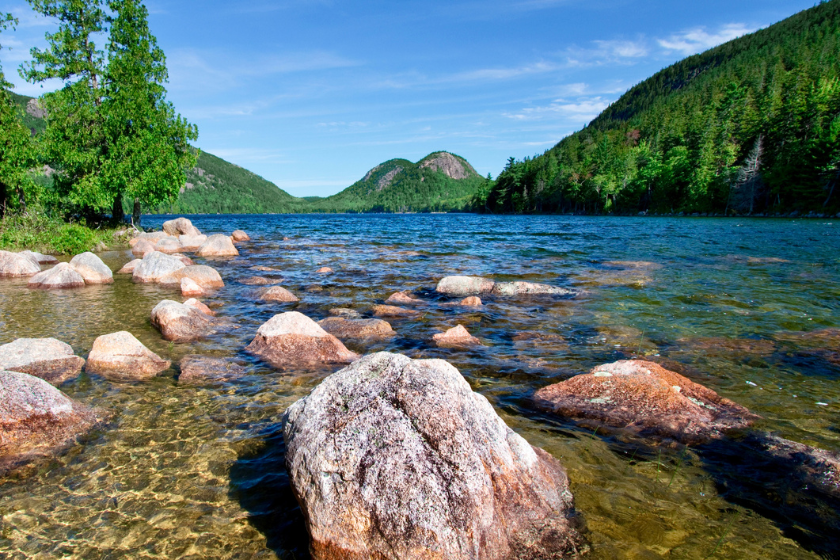 Acadia National Park protects some of the most beautiful and pristine habitats along the coast of Maine from the gorgeous mainland all the way down to the wild Atlantic Ocean. Besides caring for the marine wildlife, the park offers a stunning view of the fall foliage and some of the most amazing scenic winters in the nation. At low tide it's possible to walk the Bar Island Land Bridge to a small portion of the national park that is located on Bar Island. You can even find yourself swimming at the Great Head peninsula on Sand Beach if the mood strikes you.
Thunder Bay National Marine Sanctuary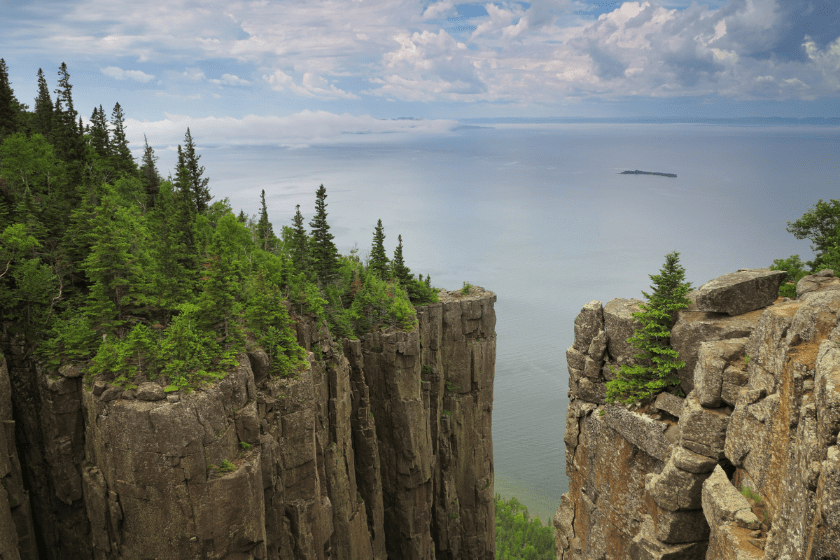 At first glance you might think that this is strictly for the scuba diving crowd, but kayaking, paddle boarding, and snorkeling around the vintage wrecks found in Lake Huron's spectacularly clear waters is for anyone. Whether you're an expert or a novice, there are all levels of opportunity for explorers of all age groups. The Great Lakes Maritime Heritage Center is located in nearby Alpena, Michigan and is 10,000 square feet of exhibit space for anyone who wants to learn more about the historic wrecks of the region. There are even glass-bottom boat tours for those who love an adventure from a vessel.
Of course, there are many other MPAs around that you might have visited already. There are many reasons to protect the wild areas around our country, but keeping an eye on our heritage and past starts with each one of us.
Please check out my book "The Hunter's Way" from HarperCollins. Be sure to follow my webpage or on Facebook and YouTube.
Enjoy the outdoors?
Sign up for daily stories delivered straight to your inbox.