Execute double duty with these cordless lawn care devices that will help get your hunting property in shape.
Face it: there's work to do. If you don't take time in the offseason to address the land your hunting property sits on, you're going to feel awfully guilty once October rolls around.
The fact is, this is the time to make it happen. Trimming hedges and tree branches to ensure you have a clean shooting lane is one big task. Cutting overgrown grass and weeds with a mower and trimmer decreases the clutter and allows you an easier pathway to your stand or blind. And, blowing all the clippings, plus fallen leaves come autumn, can make it easier to spot sign and have a clear view of your surroundings.
Though it isn't always an obvious choice, we're going to suggest cordless, battery-operated tools for a few reasons. One, they cut down on noise, decreasing the chances of spooking deer or other game animals before you ever get a chance to hunt them. Two, there's no gas or oil, so the risk of spreading those strong scents around your hunting area is eliminated. Finally, battery-powered lawn equipment has come a long way, and can often be just as powerful and effective as something that runs on fuel. A few of these suggestions even use the same battery, so you can double up without buying more accessories.
Oh, and the price is right, especially when you choose these refurbished tools available from Walmart.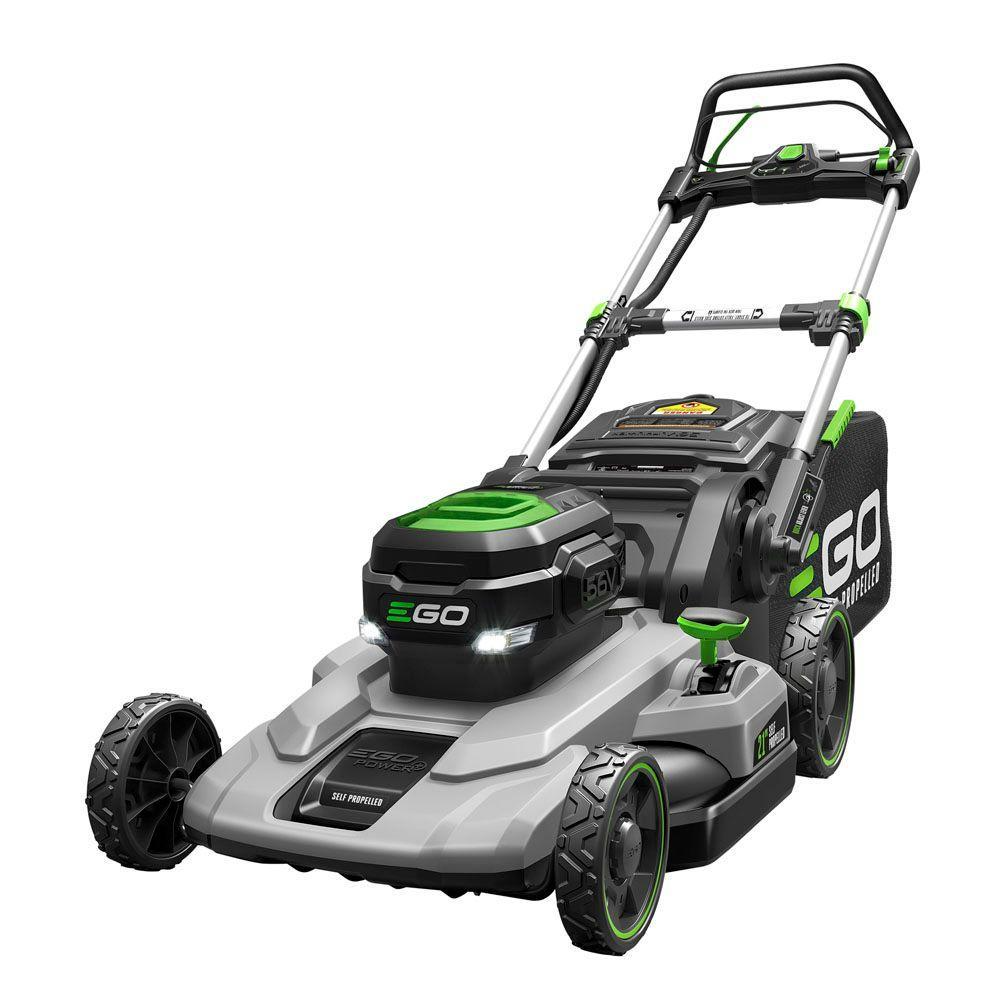 This 21-inch monster boasts the power of a gas mower and can be stretched to cut for 60 minutes, with a 60-minute recharge time. The 7.5Ah, 56-volt battery does the job you require, and it's made with a heavy-duty weather-resistant construction.
Cutting grass or weeds for an hour with a gas-powered mower will fill the area with fumes. Know you've got a machine with a lower-carbon footprint by opting for this EGO Cordless Lawn Mower.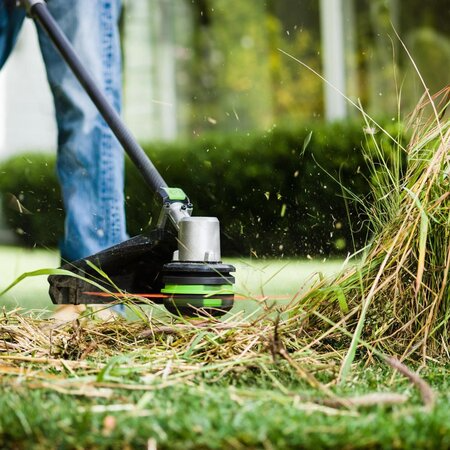 Getting into the nooks and crannies that a hunting property can obtain isn't always easy with a mower, especially if it's a big 21-inch-wide one. That's when a tool like this EGO PowerLoad String Trimmer really comes in handy.
It uses a 56-Volt lithium-ion battery to dole out the the kind of power you'd expect from a gas-run trimmer, and it even has a carbon fiber shaft. That means it's nice and sturdy, but lighter than usual, meaning you can get a full day of trimming in without feeling it in your arms.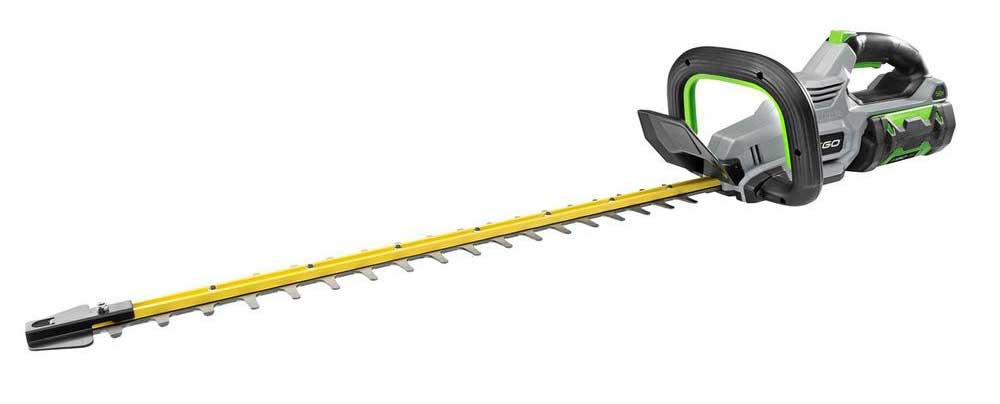 This EGO Cordless Hedge Trimmer can attack those overgrown bushes and small tree branches like no one's business. The high-efficiency, brushless motor cranks out 3,000 strokes per minute and the 2.5Ah battery charges quickly.
And of course, there's no power cords to get in the way. Heck, you likely can't even stretch an extension cord out to your hunting stand, so this is the best option.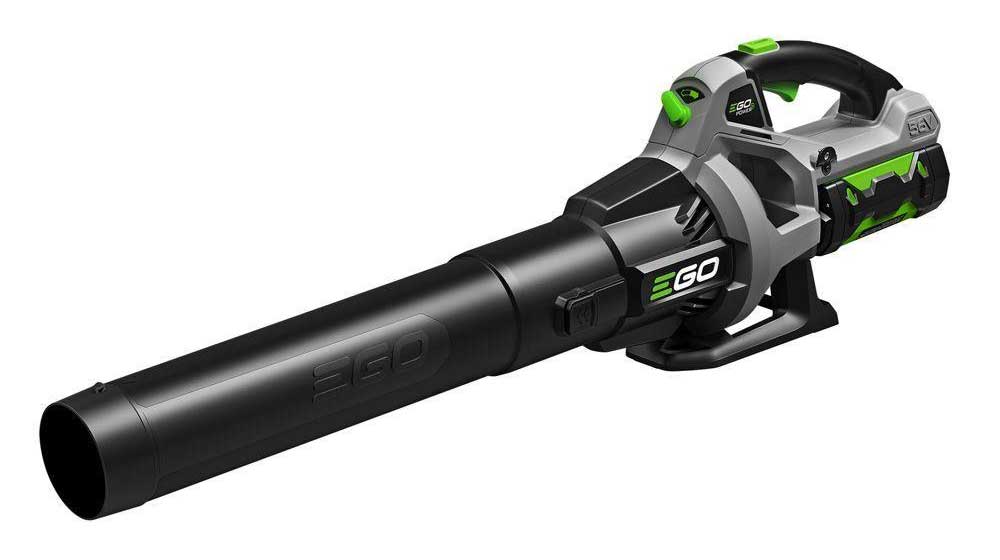 Want something to blow all the others away? Literally speaking, this EGO Turbo Cordless 3-Speed Blower is just what you need after you've mowed, trimmed, and cut.
The three speeds gives you the ability to fine tune your tasks (the blower reaches 110 mph and 530 CFM), and it can be fully charged in just 50 minutes.
Overall, these four tools represent a modern take on essential lawn care products, and though they were made for the backyard, they'll excel in the field as well.
When you're sitting around in the summer wondering how many days there are before hunting season, you can rest assured there's some work, somewhere, that needs to be done.
That work can be simplified and made more efficient with tools like these, and they're all available at really great prices. Act now and you'll thank yourself once opening day rolls around.
NEXT: FAMILY CAMPING GEAR: 8 ESSENTIALS YOU'LL NEED FOR THE ULTIMATE TRIP
Enjoy the outdoors?
Sign up for daily stories delivered straight to your inbox.