The best way to make memories with friends and family is with an impromptu summertime lake trip! With so many cabin rentals to choose from on Lake Michigan the gorgeous shores of Lake Michigan, it can be tough to pick the one that is just right for your preferences and needs. Small touches like plush towels, in-home amenities, kid-friendly perks, and luxury linens make the most significant impact in creating the ultimate vacation rental experience for your crew.
That's why we narrowed it down to our very favorite lakefront escapes so that you can simply choose your adventure and book away!
Lake Michigan Cabin Rentals
The Thatch House
6BR/6BA - Sleeps 14
Nestled on the charming streets of Charlevoix, this holiday villa is just a quick stroll from the lake access. Known as The Thatch House, this "mushroom house" was initially built as Earl Young's home in 1918, portraying a unique hobbit-style abode. Throughout the years, it has been reimagined to upgrade the rental while also keeping the genuine magic of the classic Young mushroom homes. Perfect for wedding parties and group shindigs, this home offers a private garden, WiFi, a highchair, and an unbeatable walking locale to enjoy the best of the area.
Luxury on Lake Michigan
6BR/4BA - Sleeps 15
If you want true beachfront luxury, look no further than this fully-loaded lakeshore vacation home in Norton Shores. This 5000-square-foot home sits on two gorgeous acres. It offers a private hot tub, an in-ground heated swimming pool with lake views, a pool table, a foosball table, a firepit area, and more! The chef in the group will appreciate the gourmet kitchen, equipped with granite countertops and state-of-the-art stainless steel appliances. Take in. the views from one of the patios or enjoy the screened-in gazebo. WiFi and air-conditioning area added perks.
Water-View Condo in Manistee
1BR/1.5BA - Sleeps 5
Check in to the waterfront condo in Manistee and check out from the day-to-day hustle of life in the city! Completely renovated with water views from almost every inch of this condo on the water's edge, this sweet rental is a sure bet for your lakeside retreat. On-site amenities include indoor and outdoor pools, a hot tub, and a gym. Start your mornings with coffee on the balcony or relax with a book in the cozy living room. In-condo amenities include WiFI, a smart TV, central air-conditioning, an electric fireplace, and board games.
Lone Pine Cottage on Little Glen Lake
2BR/1BA - Sleeps 6
Nestled near both the shores of Lake Michigan and Little Glen Lake, this cozy Michigan cabin is located just outside of Traverse City on the upper peninsula. The huge plus of this home is that Sleeping Bear Dunes National Lakeshore is just a stroll away. Two kayaks and a canoe are provided for extra fun. At the same time, a private sandy waterfront also offers a dock for fishing or sunbathing, and a fire pit is perfect for nighttime stargazing. This house rental also provides lake views, WiFi, AC, and a fireplace. After fun-filled days, check out local eateries, wineries, and breweries in the area.
CLOUD 9 Lake Cottage
3BR/1.5BA - Sleeps 7
Located in Mackinaw City with amazing views of Mackinac Island from multiple vantage points, this lake cabin offers a beautiful place to call your summertime home-away-from-home! This eclectic home boasts 1,400 square feet of lakeside bliss. Easily walk to nearby attractions such as coffee shops, restaurants, ferry lines, etc. Discover northern Michigan in style with biking trails, swimming, golfing, hiking, hunting, skiing, sand dunes, fishing, parasailing, and more just a scenic drive away! This cottage rental is also pet-friendly, so your furry friends can join in on the adventures.
RELATED: Visit This Isolated Island on Lake Superior

The Pavillion
4BR/3.5BA - Sleeps 8
Located just outside Harbor Springs, you will find The Pavillion, a luxury lake house fit for the best! Built in 2017, this spacious home features over 3,000 square feet of indoor living space plus more than 800 square feet of covered alfresco area. Enjoy two living rooms, a fireplace, all-new appliances (washer/dryer, kitchen, and bathrooms), and access to tennis on a nearby private court (extra fee). Find amazing beaches within one to two miles. Added perks include a fire pit, gas grill, and outdoor shower.
Lake Michigan Waterfront Oasis
4BR/3BA - Sleeps 12
Located on Paw Paw Lake just outside of Coloma, this gorgeous waterfront home is situated in a remote community with all the comforts of home. Lake views greet your year-round, a private dock is great for boating or kayaking, and a wraparound deck is ideal for soaking in the sun. Inside, find soaring ceilings, cedar walls, and heated floors. This home is equipped with provided paddleboards, kayaks, inner tubes, two desks for remote working, and smart TVs for nighttime movies.
Hidden Haven
4BR/4BA - Sleeps 12
A pet-friendly haven with magnificent views of Lake Michigan, this stunning and secluded home offers a fantastic locale in South Haven. This lovely vacation home presents an open-concept floor plan with many pictures, windows, cathedral ceilings, and a chef's kitchen. A substantial private lawn features terrific views and plenty of room to unwind. Sip tea under the gazebo or dine al fresco together on the screened porch.
The Serenity North Lake Michigan House
4BR/4.5BA - Sleeps 8
Situated just outside of Petoskey on the shores of Sunset Beach, truly soak in the beauty of the Great Lakes at The Serenity North lake house. Boasting incredible views of the bay, this getaway is within walking distance of boutiques, restaurants, and the Great Lake Center for the Arts. World-class golfing is also within the community, and guests can utilize the neighborhood's pool and gym. Inside this stunning oasis, find a recreation room with a wet bar, a fireplace, a gourmet kitchen, a soaking tub, a pool table, an outdoor fire pit, and several outdoor spaces for taking in the scenery.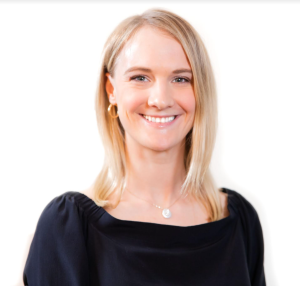 An avid adventurer and lover of all things outdoors and travel, Sydney Paschall has explored and discovered as many beautiful places as she can, with extra time spent in Oregon, Colorado, and driving up and down the west coast. Now based in Austin, Sydney focuses her time on writing, social justice, activism, living more mindfully, and staying active to optimize the mind, body, and soul. Instagram: @_sydshine
Share your favorite Lake Michigan stays with us on our Wide Open Roads Facebook!
Enjoy the outdoors?
Sign up for daily stories delivered straight to your inbox.