Watching the A24 automatic rat and mouse trap do its duty will leave you wanting one.
Got a rodent problem? Snap traps and glue traps not working? Is the rodent population on your property getting out of hand?
We might have found a solution to take care of those little scavengers once and for all, one that provides constant control via baited stations and CO2 gas canisters.
The weatherproof A24 rat trap from GoodNature and its installed CO2 cartridge is the new aged way to have rats and other rodents falling in their steps around your property. Without using poisons or electricity, the A24 uses an attractant that requires a rodent to position their nose just right, then strikes mice and rats with a quick and lethal hit.
The CO2-powered shot automatically resets itself after each strike, leaving you to do nothing but count the carcasses. And if you're interested in knowing how many strikes the A24 trap has launched, you can even get the optional digital strike counter that displays the number of kill up to 99!
Once installed, whether it be in a barn, shed, or even out in the woods, you can simply kick back and count the number of rodents that go down. For now, watch this video:
The GoodNature A24 Rat & Mouse Trap Kit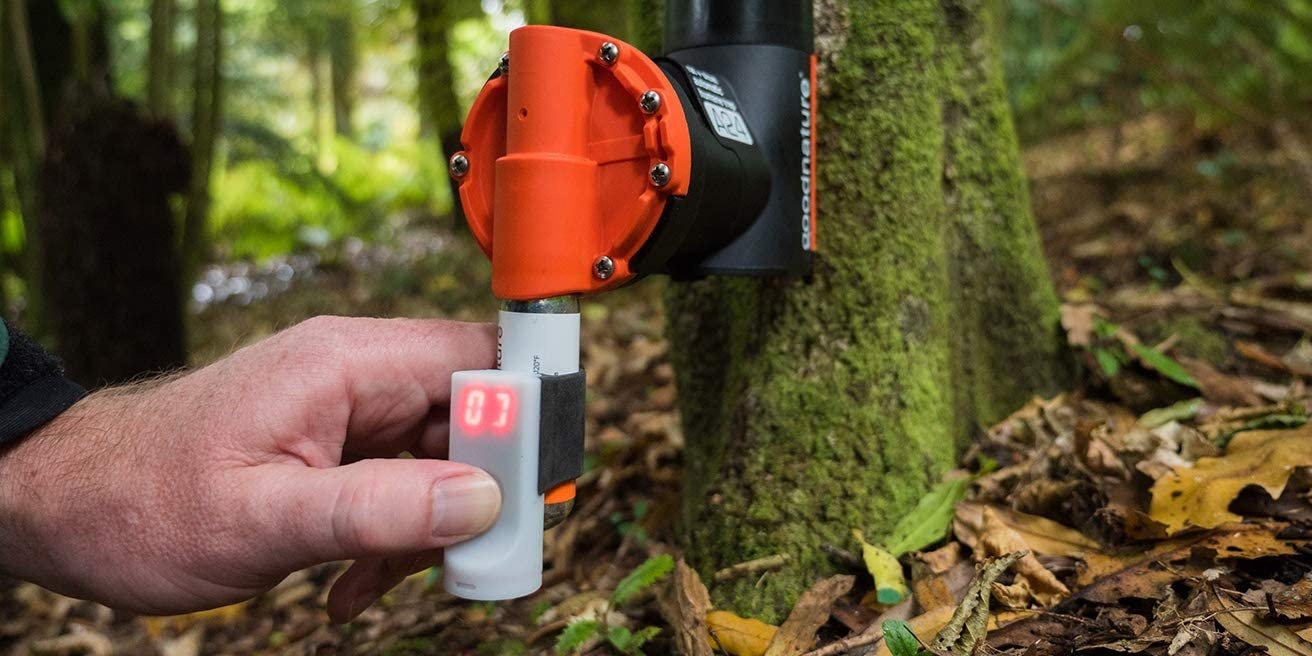 The full trapping kit from GoodNature runs for just $229.99. There's no resetting after each capture, and it's a certified humane source of pest control.
Originating from New Zealand, Goodnature has found a niche in the United States pest control industry.
The folks at Automatic Trap say, "These waterproof traps will last years in remote wilderness as well as the most extreme temperature and weather conditions, yet one person can easily carry 30 on their back."
The makers also say that the quick start guide helps installation processes, and it takes less than a minute with the enclosed CO2 canister and bait that can kill up to 24 rats or mice with each container.
Since the entire device and dispatch method is toxin-free, it is safe for use around homes or farms where other animals, or even young humans, live and thrive. Keeping mouse populations out of livestock food sources is super important, as most any farmer or rancher across the United States will tell you.
For more rodent control products, visit Walmart.com.


Looking for a little more? Follow my webpage, or on Facebook and Twitter.
NEXT: THE HILLBILLY GOPHER TRAP: INGENUITY WITH EXTRA FIREPOWER
WATCH
Enjoy the outdoors?
Sign up for daily stories delivered straight to your inbox.