Armed Senior Citizens Hold Burglar at Gunpoint
Barely a day out of jail, this burglar was already back to his old ways.
That is, until this armed elderly couple held him at gunpoint until the police arrived!
This dingus was helping himself to the Albuquerque couple's garage when the husband came outside and discovered things.
After a confrontation, the burglar continued loading his loot into a vehicle.
George, the homeowner, went back inside. He picked up a shotgun, handed a pistol to his wife, and the armed senior citizens both went back outside, heeled…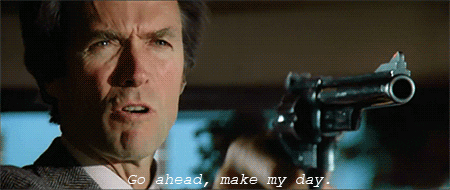 …and held the genius at gunpoint until the police arrived.
Turns out the thief wearing a lovely wrist bracelet courtesy of the Metropolitan Detention Center, where he had just checked out that very morning. Didn't even make it 12 hours!
Of course, police cuffed him and took him back to his home away from home.
NEXT: WHY YOU SHOULD THINK TWICE BEFORE USING A MASTER LOCK FOR GUN STORAGE