Here's What's On Our Angler's Bucket List
Every fisherman has one. What does your angler's bucket list look like?
When it's all said and done, will you look back at your angling adventures and wish you might have done a little more?
This bucket list of angling adventures is fairly common among fisherman all across the United States. Some are goals while some are prized catches. One thing they all have in common is that they are all completely doable with the right amount of savings, practice, know how, and most importantly, luck.
Check out the list, and keep in mind, there's always fish to catch no matter where or when you're fishing.
1. Fish Alaska
Of all places there are to fish in the United States, Alaska has to be the top destination of wilderness mixed with unmatched fishing opportunities. I don't care if fighting a bear might be part of fishing some remote Alaskan rivers or not. Either way, I want to do this. The problem is, I may not come back!
2. Catch a 50″ muskie
The biggest, meanest, nastiest, and toothiest fish that swims in freshwater in North America is unquestionably the almighty muskie. Fishermen spend hundreds of hours just trying to catch one fish. To catch one over 50″ is the benchmark in the muskie fishing industry. I think I made the same face as this guy on the left when I caught my first 50″ too.
3. Catch a 10lb bass
When it comes to bass fishing, the overall weight of the bass is what matters most. Five and six pound bass are fairly common. Every now and then a fisherman can get lucky and set the hooks into a good eight pounder. But for a bass fisherman to catch a ten pounder, then they are doing something right.
 4. Catch a marlin
How could a bucket list be complete without saltwater fish added into the mix? Marlin are one of the most sought after big game fish that swims in the ocean. Fisherman spend thousands of dollars every year chasing these fish. Exotic locations, long battles, and amazing jumps are just a few of the perks that accompany checking this fish off the list. Just be careful to not get speared.
Related: 5 Deep Sea Fishing Destinations to Add to Your Bucket List [PICS]
5. Catch a Florida Slam
Several states around the nation have slams, a group of prized game fish that all need to be caught on the same day. The most famous slam comes from Florida and consists of that state's most sought after sport fish species; the bonefish, tarpon, and permit. Catching these three in one day is no small feat. Fisherman fish their whole lives and still can't erase this task off of their list. It's just one more reason why it belongs on every fisherman's list of things to do before they die.
Related: Going for the Florida Slam in the Flats of Biscayne Bay
6. Catch a Giant White Sturgeon
Have you seen these fish? I think the picture speaks for itself. Rumors of battles lasting for hours swirl around these monsters of the Western part of the United States. Just one shot is all I would need. Then maybe another after that. And then another…
7. Learn to Fly Fish
Just think back to the book A River Runs Through It, by Norman Maclean. Okay, so you may not be a big reader. On that note, think about the movie with Brad Pitt. How could anyone not want to try to learn to fly fish after that? All the great literature of fishing seems to revolve around fly fishing. Learning how to lay down a cast against the wind, roll cast, mend the line, or strip sets should be something every fisherman has the chance to master at least once in their life.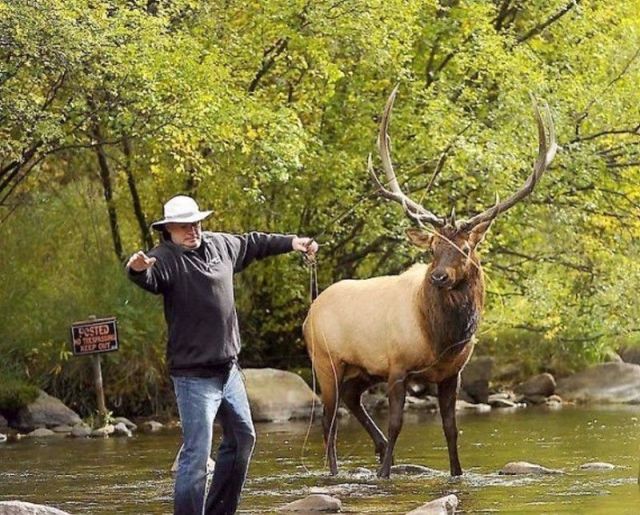 Related: Norwegian Fly Fishing is Bucket List-Worthy [VIDEO]
8. Catch any line weight world record
This isn't as hard as it might sound. Just check out the IGFA database. There are some fairly low records out there if you have the patience to go after them. For example, I just might be eyeing the grass carp record for a fly rod. The muskie record for a fly rod looks very doable as well. Just saying… but find your own fish! Those two are mine to chase.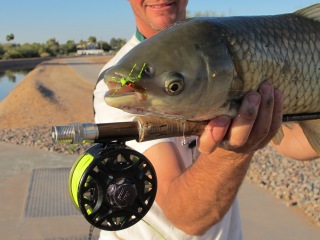 This list only consists of eight angler's bucket list items. For as many fisherman as there are in this country, there are probably just as many bucket list items to be checked off.
This just goes to show what makes fishing so special for so many people; it's a sport for everybody regardless of how big your bucket list might be.
What is on your angler's bucket list?