Here's your quick and easy starting fishing kit for when you or someone you know is just beginning.
A lot of times when someone tries a new hobby, it takes a certain amount of time and enjoyment to turn it into a regular thing. You don't want to get stranded without the right basic gear to be successful, but you also don't want to waste money or effort using things that aren't that reliable.
We've whipped up a collection of things from Berkley Fishing that would be pretty essential for any beginner. This is not a definitive list, but is a great guide to start with.
It also makes a good wish list for a kid's birthday or holiday gift, so keep this page bookmarked for when you help spread the awesomeness of fishing to more and more people.
1. Rod and reel
It's a lot easier when you go with a combo rod and reel, because they're going to be properly matched together and serve you and your needs the best. There's no shortage to choose from, but a combo from Berkley Fishing can help you zero in on the species you're typically after.
If you're just looking for a do-it-all fishing rod, we'd suggest something like the Berkley Lightning Rod Spinning Combo, which has both a graphite blank in the rod and a graphite frame on the reel. Graphite means strong but light, a great combination and a formula for a setup you don't have to worry about.
You could use this rod and reel combo for freshwater bass fishing or inshore saltwater fishing.
2. Line
Most of the time, learning to spool your own reel (and just working with fishing line in general) can help teach you a lot about fishing. Get some Berkley Trilene XL mono, and if you're gifting these things to a beginner, offer to show them how to tie a few knots. YouTube videos can only go so far; if you teach them in person, they'll be that much more inclined to remember.
3. Hooks and bait
You can't get too far with just a rod, reel and line. The easiest and most versatile way to go about truly rigging up is to tie an offset hook, something like the Berkley Fusion19 EWG Hooks, and use a stick worm. There are a couple different ways to rig up The General, Berkley's new MaxScent soft plastic, making it an ideal first bait for somebody who's trying fishing for the first few times.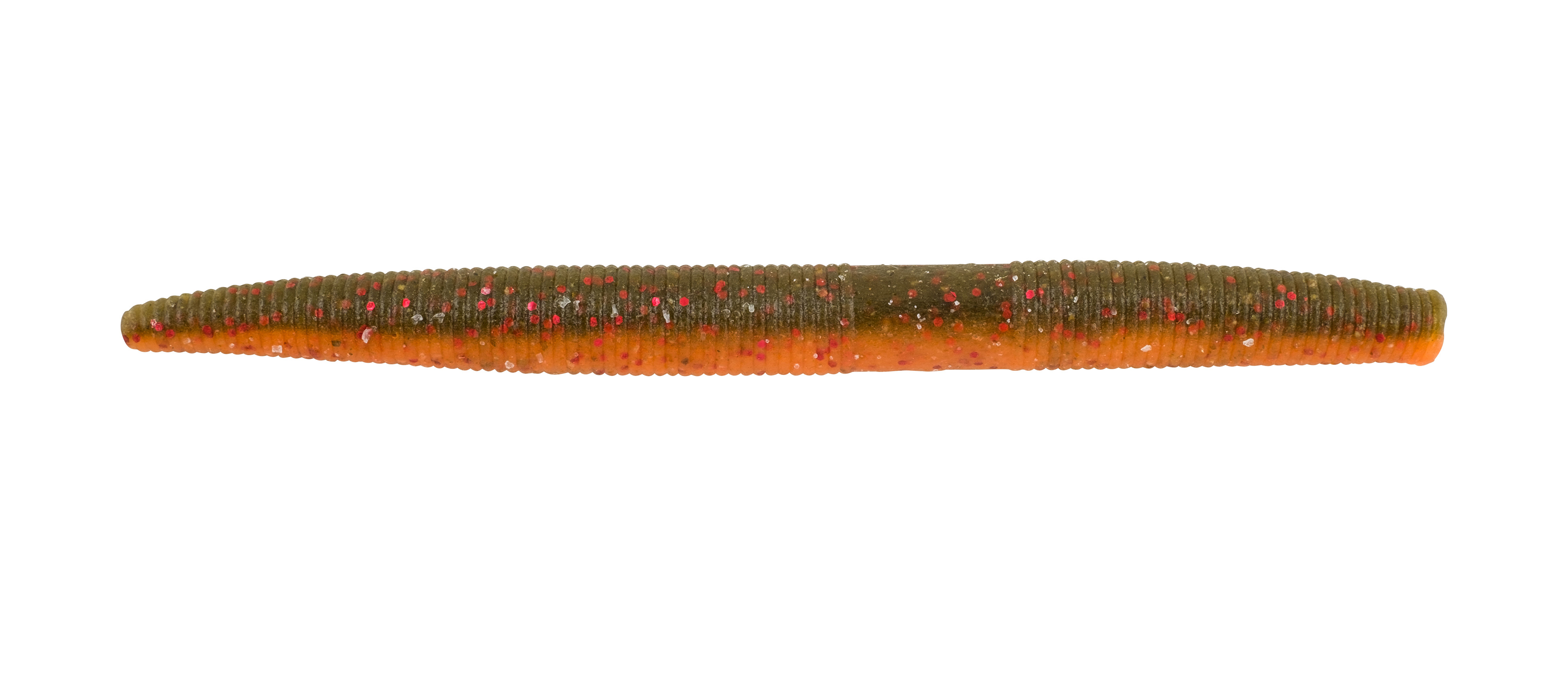 Also, be sure to read up on these priceless tackle tips from Berkley Fishing, where you'll see specifically how to use the stuff.
4. Pliers
It stands to reason that you'll eventually catch a fish, and you need to know something up front: They're not always easy to unhook. Should a fish seriously swallow your bait (and with all the Berkley baits' proven effectiveness, it's bound to happen), a pair of pliers is going to come in handy more than you realize.
We're talking about the difference between a dead fish and one that swims away, so it's on you to be prepared with the right tools. Consider a pair like these 9-inch Aluminum Needle Nose Pliers a requirement if you want to do fishing right.
5. Tackle Bag
We won't make many more bait recommendations, and save that for another time. But one of the best parts of fishing involves the collection and experimentation of different baits, down to the color, the style and the presentation.
Sooner or later, you're going to have enough stuff to necessitate a tackle bag, and a reasonably sized (and priced) tackle box or tackle bag will get you by, as long as you're getting something of quality. Count on Berkley's $14.99 Tackle Bag to last you as many years as you use it, and carry everything you need for a day out fishing.
If you want to get technical, there are plenty more items that would be deemed "great for beginners," but we kept this list simple and wanted to provide legitimate, value-driven gear that will make getting hooked even easier.
Because that's really what it's all about. If we can bring more folks into the fishing fold, our enjoyment, and future enjoyment, will only get better.

NEXT: 8 THINGS BEYOND THE ROD AND REEL THAT YOU NEED FOR EVERY FISHING TRIP
WATCH