These are some of the top options for modern handguns in .38 Special.
Good firearms and ammunition designs never seem to go out of style and the iconic .38 Special is a prime example of this. First introduced all the way back in 1898 as a replacement for the Army's .38 Long Colt round during the Phillippine-American War, this round is as popular today as it was back then. In addition to a long career as the service cartridge of choice for the United States armed services, the centerfire .38 Special enjoyed a long career in law enforcement too.
The .38 Special has the same bullet diameter as a .357 Magnum and can usually be fired from the same guns as a result. The great thing about this round is that it has easily manageable recoil combined with excellent stopping power. When using higher-pressure, .38 Special +P ammo, muzzle velocities over 1,000 feet per second can easily be realized with jacketed hollow points. It turns out that .38 Special ammunition has come a long way from rounds used by police departments that utilized simple black powder! This round is usually chambered for smaller revolvers making them ideal for concealed carry.
As another bonus, .38 Special ammo is affordable and available practically everywhere. That means you can practice cheaply using cheap round nose or wadcutter rounds before loading up quality defense rounds. Simply put, there are many reasons to consider a versatile .38 Special. Here is a look at some of the top modern firearm options for this round on the market today.
Colt Cobra Carry
The .38 Special cartridge lends itself well to easily concealable wheelguns and we will start this list off with one of the top names for revolvers in this snub nose Colt. This double action revolver weighs just 26 ounces and has a short, 2-inch barrel length that makes this an ideal gun for up-close self-defense purposes. The rubber hogue overmolded grips make this firearm a joy to handle for both new and experienced shooters. This gun has a stainless steel finish that will help it stand up to heavy use and it is rated for +P rounds. Load it up with some quality JHPs and you have a firearm that you can depend on in a situation where your life is on the line. The simple brass bead front sight also means simplicity and less points to snag on a holster when you need to draw it in a hurry.
Smith & Wesson Model 642
If you are looking for simplicity and concealability, the J-frame 642 is an excellent choice. Many women like this .38 special revolver for its small frame and light weight, which are better suited to smaller hands. This firearm only weighs 15 ounces. The barrel length is just 1.875 inches, making it a breeze to conceal and carry all day in a variety of holsters or even for purse carry. The hammerless design means fewer points to hang up on the draw and an easier operation for newer shooters. The barrel and cylinder are stainless steel while the frame is an aluminum alloy for reduced weight. The front and rear sights are fixed. This revolver gets rave reviews online from users new and experienced to the shooting world.
Ruger LCR
At only 13.5 ounces, and an overall length of just 6.5 inches, this another small and concealable firearm that is perfect for shooters with smaller hands. Users of this firearm rave about the hogue rubber grips that add excellent ergonomics. This is another snub nose gun with a barrel that is just 1.87 inches long making it an ideal firearm for up-close encounters. This revolver has a simple U-notch rear sight and a ramped front sight. The LCR is probably the most versatile revolver in Ruger's lineup. The company builds variants with standard chambering and ratings for +P rounds. They also offer variants with Crimson Trace laser grips for only slightly more money. Some models also offer grip pegs so you can switch out to a different style that fits your hand better. These revolvers are also available with an external hammer for single action use.
Smith & Wesson M&P Bodyguard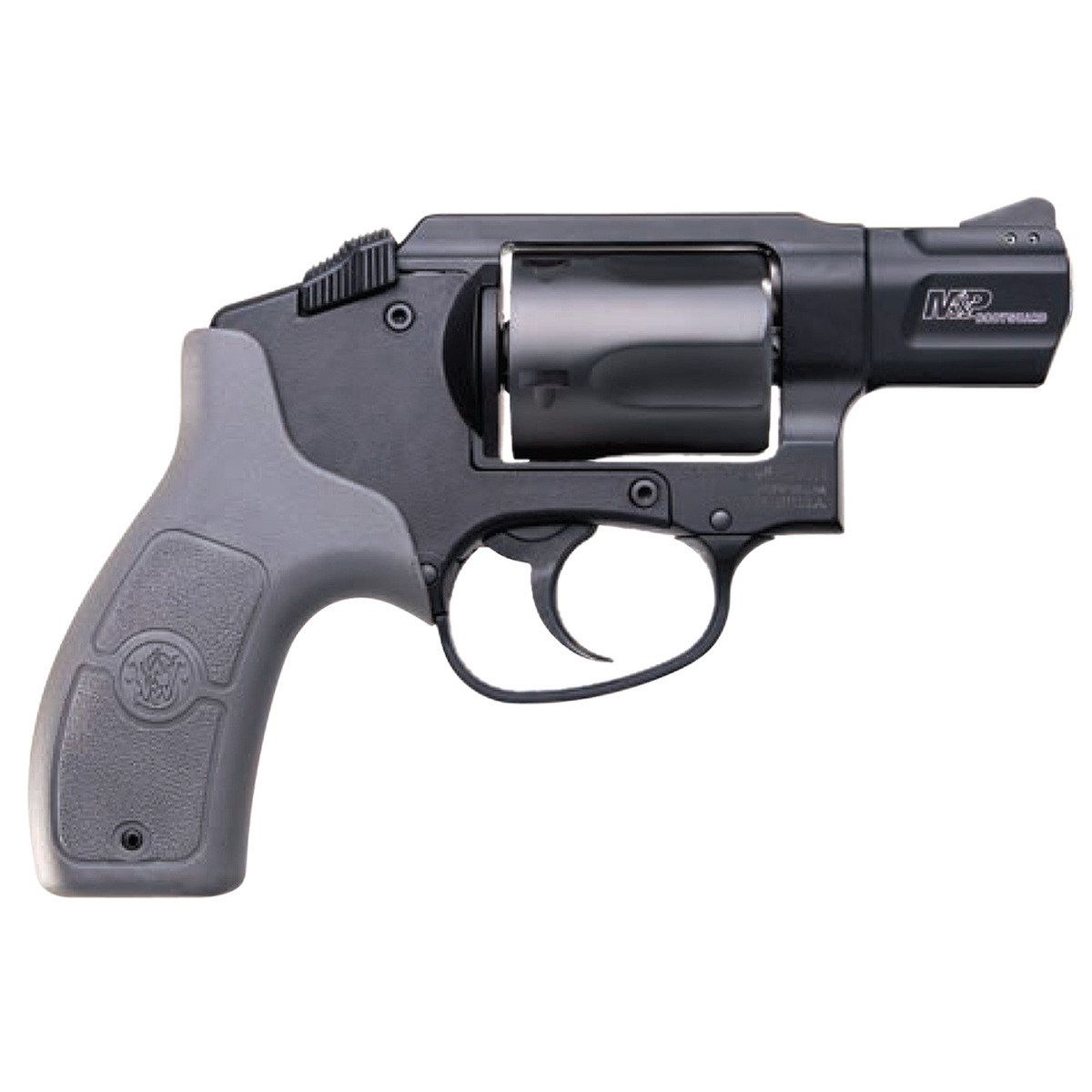 Another ultra-lightweight .38 Special handgun, the M&P only weighs 14 ounces thanks to a one-piece aluminum frame. The M&P line is extremely popular for S&W's semi-automatics and their revolvers as an affordable self-defense option. The stainless steel barrel is a compact 1.875 inches. S&W makes this .38 SPL in compliant models for states with additional handgun restrictions. The one we have linked here holds five in the chamber and has a 10-pound trigger to fit Massachusetts compliancy standards. The cylinder and barrels are made from stainless steel. The cylinder has a PVD coating to help protect the finish. The M&P is a good option for someone looking for a defensive handgun on a budget. Most of these can be had for under $400, but they are reliable and accurate when you need them.
Charter Arms Off Duty 38 Special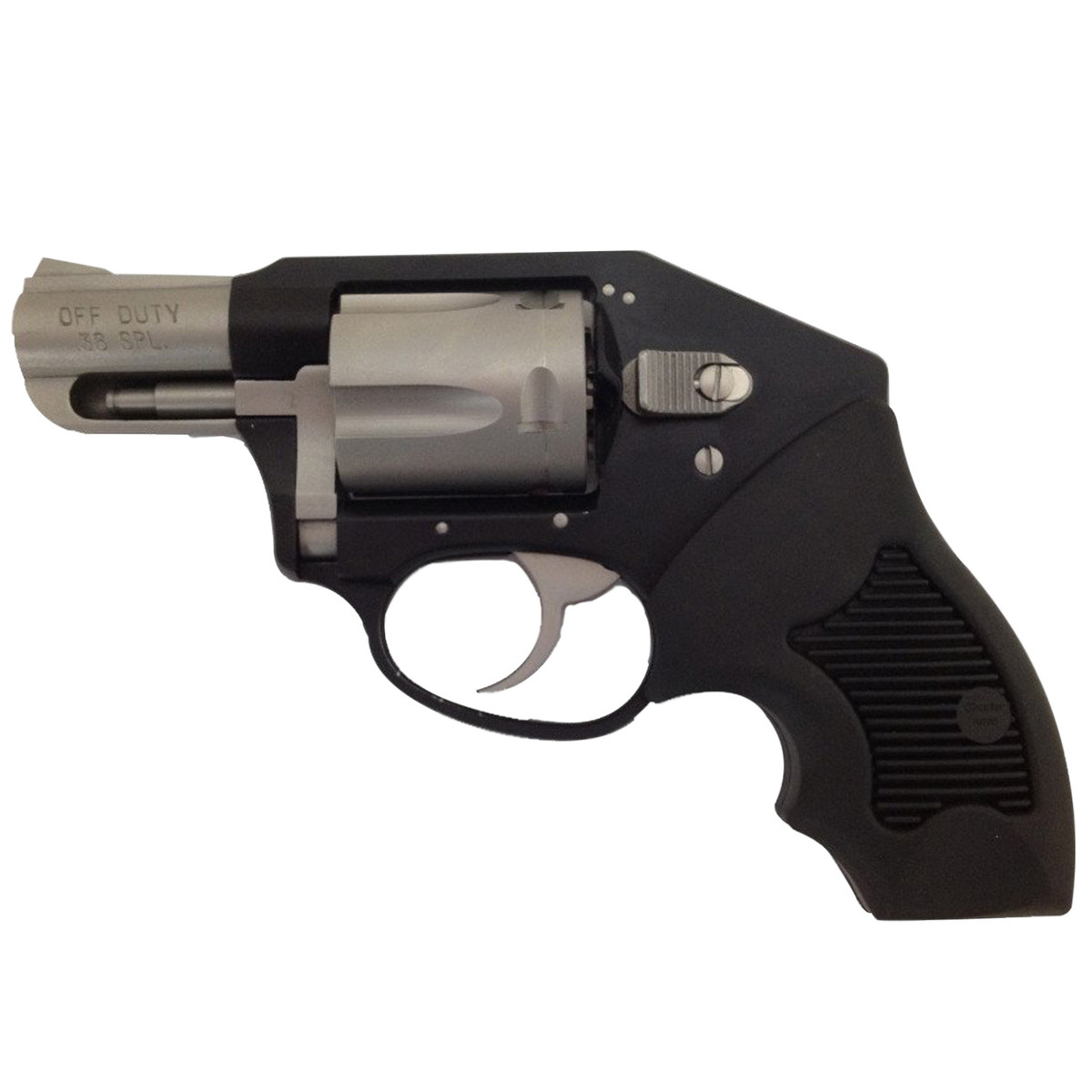 This firearm was built from the ground up for concealed carry purposes with a lightweight 7075 aluminum frame that only weighs 12 ounces. This interesting firearm has an enclosed hammer system but is still double/single action. Charter Arms made this firearm with extremely smooth lines and few external parts to eliminate places where it could snag on the draw. This gun has a slightly longer 2-inch barrel for a little more accuracy than some of the other snub noses on this list. This would be a solid choice of handgun for female shooters looking for something compact and light. It also comes at a great price point of just over $400.
Taurus 856 Model Standard
We know that opinions are often sharply divided on Taurus. They are one of the lower-priced brands out there. You'll get differing opinions on getting what you pay for here, however it is worth mentioning that the Taurus Model 856 usually gets favorable reviews. Taurus makes this firearm in either a stainless steel or blued finish and it has a six-round cylinder and it is rated for +P rounds. At just 1.41 inches wide, this gun is going to be easily concealable. The downside is that it is heavier than many of the other guns on this list at 22 ounces. Still, the sub $300 price tag is great for a double/single action gun with as many features as the 856 offers. This is a great entry way towards taking responsibility for personal defense if you are on a budget.
Smith & Wesson Model 10
While most of the guns we have highlighted on this list have been modern day CCW firearms, we had to put the original classic S&W revolver on here too. The Smith and Wesson Model 10 is a proven revolver design that will not let you down. This gun is rated for +P rounds and features a 4-inch barrel for exceptional accuracy. The wood grips give a classic look to the gun. The frame and cylinder are made from carbon steel. The Model 10 has a fixed rear sight and a black blade front sight. This is one of the few guns on the market that is still built the way they were in the good old days. This is a gun you can pass on to future generations to enjoy.
Ruger SP101
The SP101 is a great-looking gun thanks to its satin stainless steel finish and black rubber grips. This would be an ideal firearm for home defense purposes. It has a 2.25-inch barrel and an overall length of 7.20 inches. It comes in on the heavier side at 26 ounces, but it is also extremely comfortable in the hand. The frame allows you to easily swap out the stock grip for custom ones for an even more precise fit. This gun is rated for +P rounds, so you can feel confident knowing you have enough firepower while also having a gun with recoil that is manageable for everyone. This firearm has an integral front sight and black ramp rear. As another bonus, this gun can be easily taken down with no tools, making for easier maintenance.
For more outdoor content from Travis Smola, be sure to follow him on Twitter and check out his Geocaching and Outdoors with Travis YouTube channels.
NEXT: THE AXIS DEER AND HOW THEY'RE IMPACTING PARTS OF THE UNITED STATES
WATCH
Enjoy the outdoors?
Sign up for daily stories delivered straight to your inbox.