We're sharing the top three reasons to put Walther's CCP M2 on your belt.
Those of us who want to discreetly carry our handguns, for whatever situation might arise, have a growing number of options. That's especially true in the 9mm category. Walther's specialized offering, the CCP (Concealed Carry Pistol), was instantly popular upon its first release in 2014. Now, after listening to customers' feedback, Walther has released an improved model: Walther CCP M2. This is an excellent piece of equipment that deserves its place at Walther's flagship concealed carry gun.
The CCP M2 boasts many quality features, but three in particular distinguish it from competing options both inside the holster and out.
1. Purposeful Construction
In designing the CCP M2, Walther's engineers paid particular attention to the concealed carry use case. Its shape and weight distribution help maintain a low profile with minimal printing. The pistol is also built to be highly adaptable to many holsters and feel well-balanced while you're carrying. Of course, a good holster is always necessary, but Walther has ensured that if anything's getting in the way of your comfort, it isn't the gun.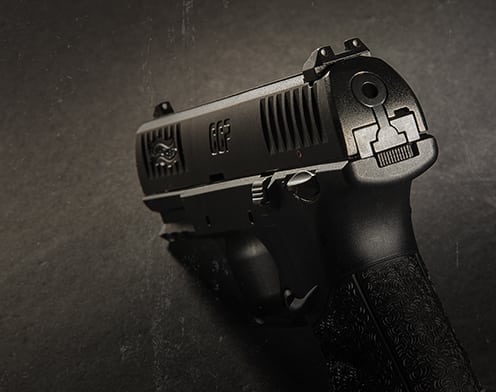 The CCP M2 is only 1.18" wide, fits smoothly with many holster types and materials, and has a less bulky shape than competing models.
2. Simplicity
The CCP M2 has a well-placed manual safety without also having a hammer, de-cocking lever, or any other feature that could get in the way of emergency use. Especially for civilian carriers, this is an ideal setup. The 5.5 pound trigger with a trigger travel of .27" is appropriate (not too sensitive) for carry. After listening to customers' feedback, Walther also simplified the takedown process of the CCP: your hands are the only tools you'll need to disassemble the gun.
Additionally, with the CCP M2, you can take for granted Walther's rock-solid reputation for reliability. It goes bang when you need it to, and it doesn't when you don't.
3. Ergonomics
Any new gun, but especially a striker-fired 9mm, needs to set itself apart from the others. Walther as a brand has mastered ergonomics, as you can tell immediately by the signature slide design, with serrations on the front as well as the rear. The controls are located in the right places and will feel familiar very quickly, if not immediately. The magazine release is ambidextrous.
Like its predecessor, the CCP M2 also features the SOFTCOIL™ gas-delayed blowback system, which slows the time it takes for the slide to move rearward. This means that the slide is substantially easier to rack than those of most other pistols, and the recoil is softer than you'd expect for a pistol of this size. This aspect makes a big difference on the range. For some, SOFTCOIL™ tips the scales between carrying and remaining unarmed.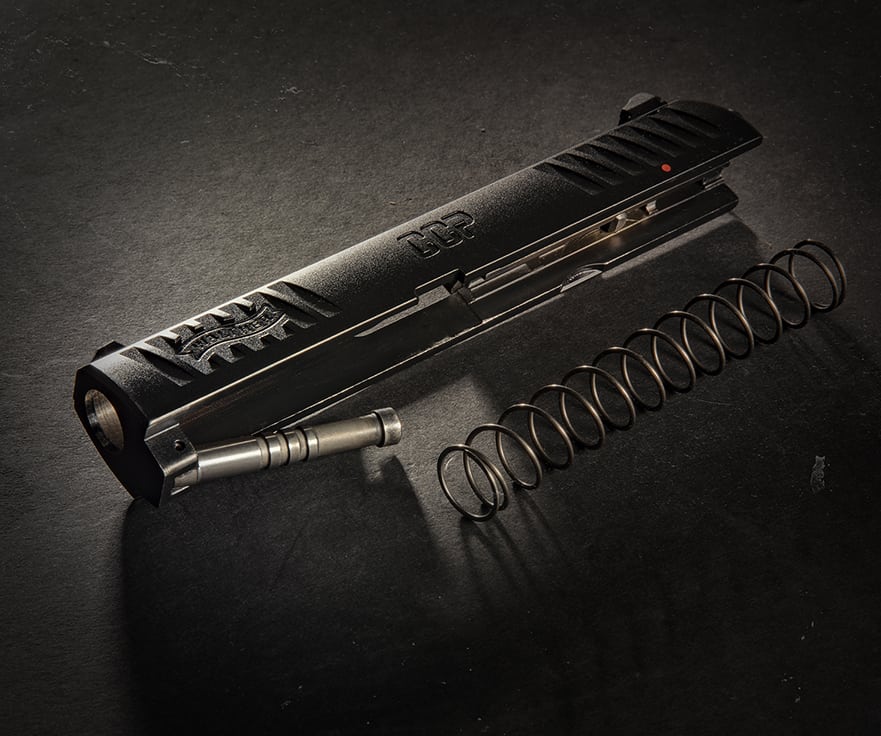 All in all, Walther set out to build a pistol specifically for concealed carry, and they delivered admirably. As you look for the perfect carry pistol, make sure you try shooting a CCP M2 before making your ultimate choice. Try it on in a holster, too - you just might find that other pistols don't feel quite right in comparison.
NEXT: FULL-SIZED ADVANTAGE IN A SUBCOMPACT FRAME: THE NEW WALTHER PPQ SC
Enjoy the outdoors?
Sign up for daily stories delivered straight to your inbox.