Bring along a Yamaha side-by-side for one of these off-road trails perfect for a UTV.
Getting the hang of riding a side-by-side? Want to kick it up a notch?
There are times when you need to get out of your comfort zone and really test your mettle on some of the best off-road trails the U.S. has to offer.
We couldn't think of a better way to do it than behind the wheel of a new Yamaha Wolverine X4 XT-R, which shows off the best of the best in the brand's industry-leading features. It's the latest example of off-road awesomeness, and it's the sort of machine that makes these three places even better.
Lizard Head Pass, Colorado
This is what off-roading is all about. The Uncompahgre National Forest's San Juan Mountains provide the scenery and terrain for this epic ride, which isn't the most technical but gives all levels of ATV riders a chance to really let it loose.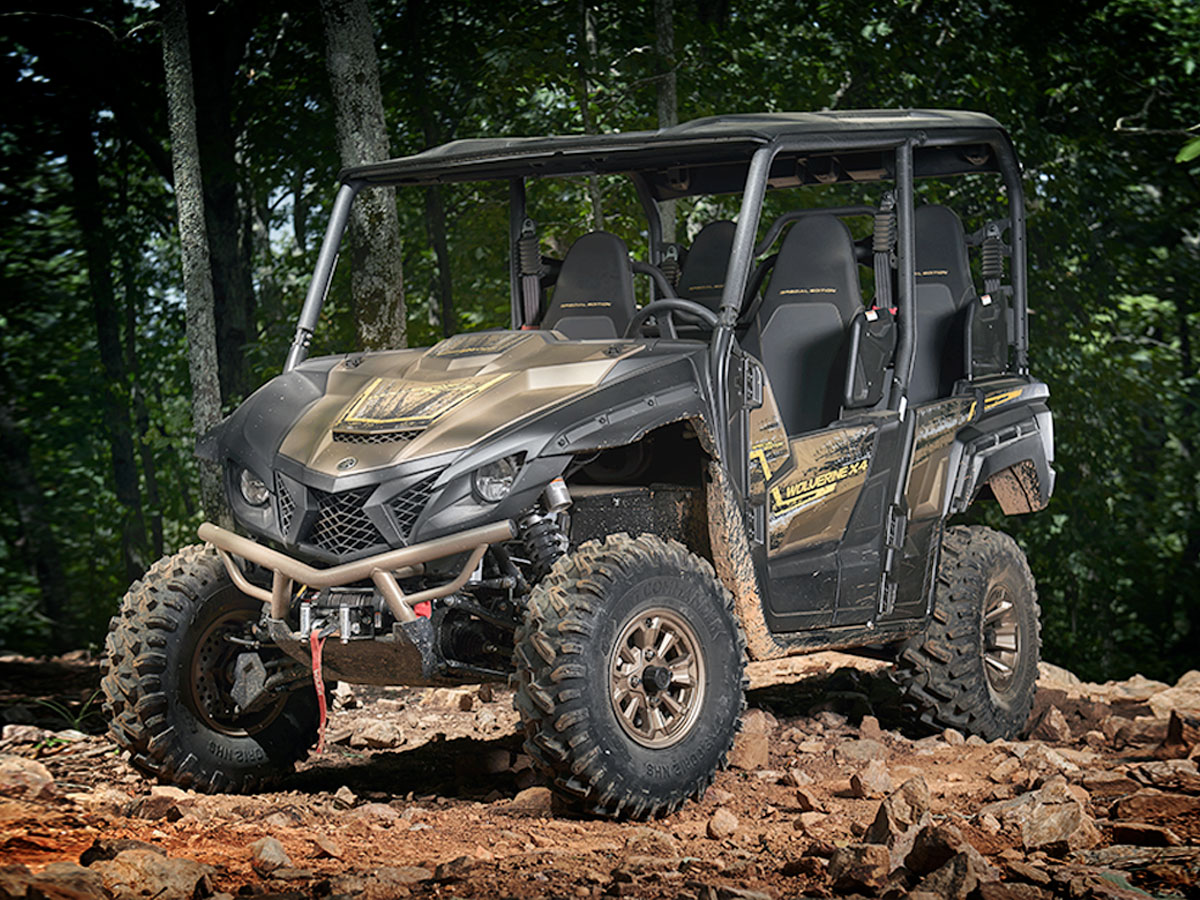 Lizard Head would be great for an off-road adventure with the whole family, which means it's ideal for a Wolverine X4 XT-R. The Wolverine comfortably seats four and has a smooth, quiet ride compared to lots of other side-by-sides.
Oregon Dunes National Recreation Area
It isn't one specific trail, but it's the entirety of the ridable dunes that makes this spot in Oregon a real gem. Unlike other places where you're riding dunes in desert climates, Oregon maintains mild temperatures and has forests and mountains along with the sand to tear through.
The dunes can reach as high as 500 feet in certain spots, and in some places they extend two and a half miles inland. If you're looking for a region to really stretch out, the largest riding area is between Spinreel Campground and Horsfall Road and the highest dunes are in the Umpqua section.
The Wolverine X4's aggressive GBC Dirt Commander tires would handle the changes from sand to dirt to turf to rocks with no problem, and the advanced, well-damped suspension system gives optimal chassis performance every time.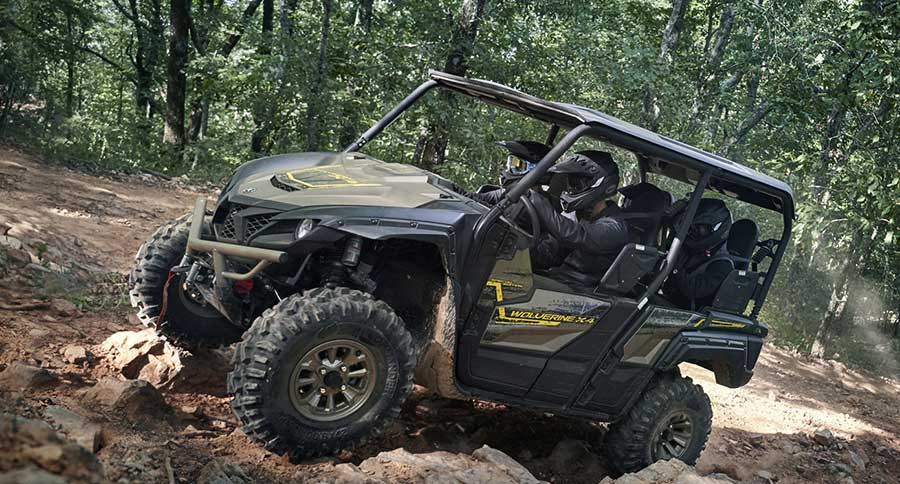 Brimstone Recreation Area, Tennessee
With over 300 miles of trails for UTVs and more, this privately-owned rec area in Huntsville, Tennessee has earned national recognition for introducing off-roaders to the beauty of the Appalachians and offering up something for everyone in the ride department.
You can rent a cabin or RV spot and make a vacation out of it, but the highlight will be the multitude of trails you can ride at Brimstone. Bring along a Wolverine X4, and the 847cc Twin-Cylinder Powerplant engine will power you through days and days of enjoyment.
This is only the tip of the iceberg when it comes to great UTV trails in our great country, but it gives you a good idea of how to truly take advantage of a side-by-side. Where will you ride next?
NEXT: THE 3 TYPES OF OUTDOORSMEN WHO DEFINITELY NEED A YAMAHA UTV
Enjoy the outdoors?
Sign up for daily stories delivered straight to your inbox.