16 Recipes for Your Pure Maple Syrup Needs
Food52
Maple syrup is more versatile than you might think: some are sweet, some are savory, and some are recipes for a night cap.
Well, okay, most are sweet, and with pumpkin, but that's just bonus the health benefits. Baking or cooking (or bartending) with pure maple syrup, emphasis on the pure, instead of sugar is sure to satisfy your calorie counter -if that's what you're into. But this isn't for the fearful, this is for the hangry folks who can taste with their eyes.
You can also swap out sugar with maple syrup when you're baking. Not only will your treats be tastier, but the maple syrup gives that added moisture for which we eternally search. Here's what to do:
Replace 1 cup sugar with  ¾ cup maple syrup. Reduce liquid in recipe by 2-3 tablespoons. Reduce baking temperature by approximately 25 degrees as maple syrup caramelizes faster.
Now, without further ado.
1. Baby Pumpkin Cheesecake
I'm already salivating. Keep going.
2. Pumpkin Pie Pop Tarts with Maple Glaze
Yes, please. Store bought pop tarts will never be the same again.
3. Maple Cream
With a side of milk.
4. Blueberry Maple Tea Cake
I don't know about you, but I'm a tea-a-holic. This is ideal.
5. Maple Pecan Cinnamon Rolls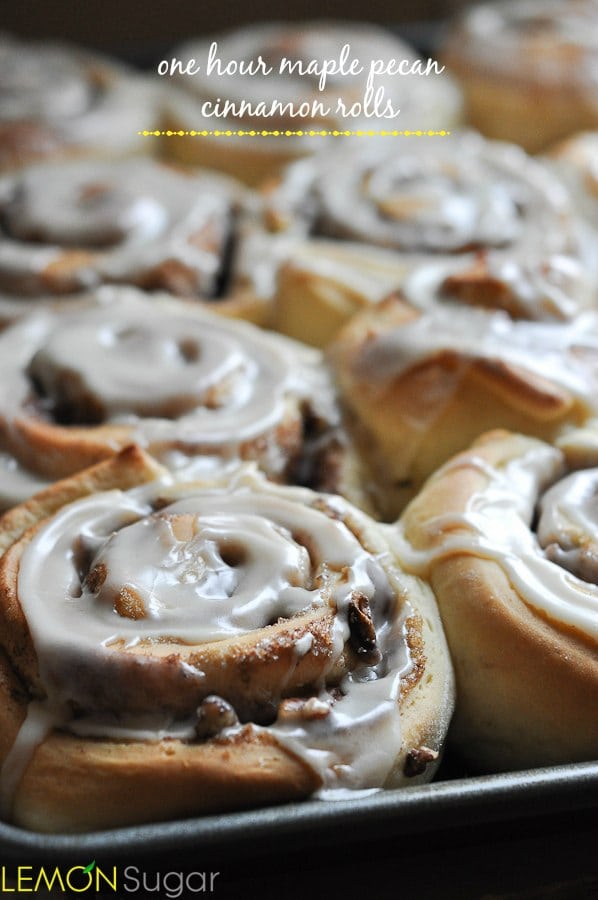 Honestly, this looks like a pain to make, but definitely worth it.
6. Upside-down Maple Apple Cake
I just want the ice cream with maple all over it.
7. Sweet Potato Beer Biscuits with maple Sage Butter
I have no words, this is perfect.
8. Pumpkin Spice Cake with Maple Bourbon Frosting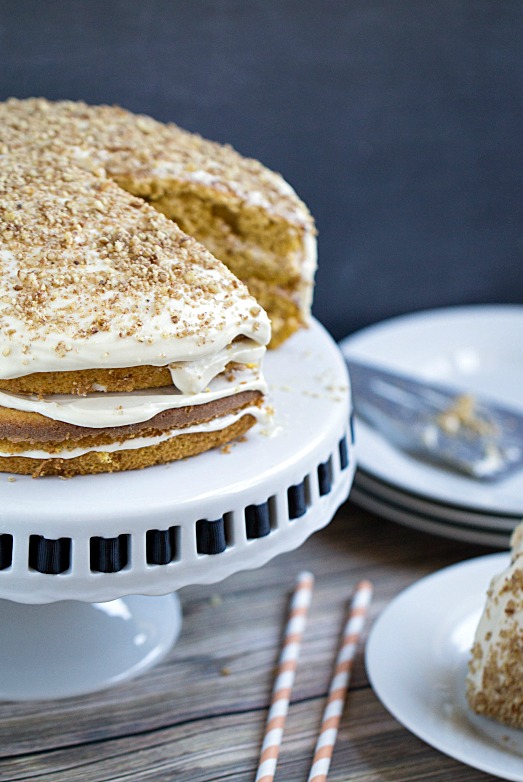 Don't roll your eyes at me, pumpkin is the best.
9. Matilda, Maple, and Garlic Pork Shoulder
I know, this is probably the most amazing thing on here. I feel like Pavlov's dogs over here.
10. Wild Rice Soup with Maple Syrup
Are you thinking this needs bacon bits? Me, too.
11. Two-Ingredient Maple Souffle
Just two ingredients, that's all you need.
12. Mini Chocolate Chip Maple Pancake Cupcakes
This is a tongue twister, and mind bender, in disguise. A cupcake that is a pancake, all at the same time.
13. Maple and Cardamom Spiced Pears with Pecans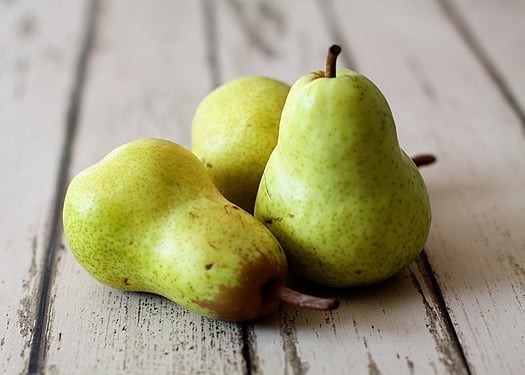 This is served with yogurt. Surprisingly very, very satisfying.
14. The Bubbly Maple Leaf Champagne Cocktail
Say no more, this is perfect for celebrations.
15. Bourbon Maple Cider
Refreshing? Yes, it is.
16. The Cherry Maple Leaf
I feel warm and fuzzy inside. Did I say that out loud?
Enjoy.
WATCH
SEE MORE