Feast your eyes on these festive shed antler Christmas trees!
Nothing says "Merry Christmas" more perfectly than a handmade shed antler tree. Whether constructed from deer, elk, or moose sheds, these works of art make a festive centerpiece to the home that any outdoorsperson would be proud of.
Creating one of these impressive trees is no small task. For starters, you need plenty of antlers to make it worthwhile. But if you have them, why not give it a shot?
These folks have the right idea, and their shed antler trees definitely take the Christmas cake.
1. Rustic elk
2. Skull star
3. Side table tree
4. Bleached stack
5. Cabin comforts
6. Perfect paddles
7. Light the way
8. Backyard beauty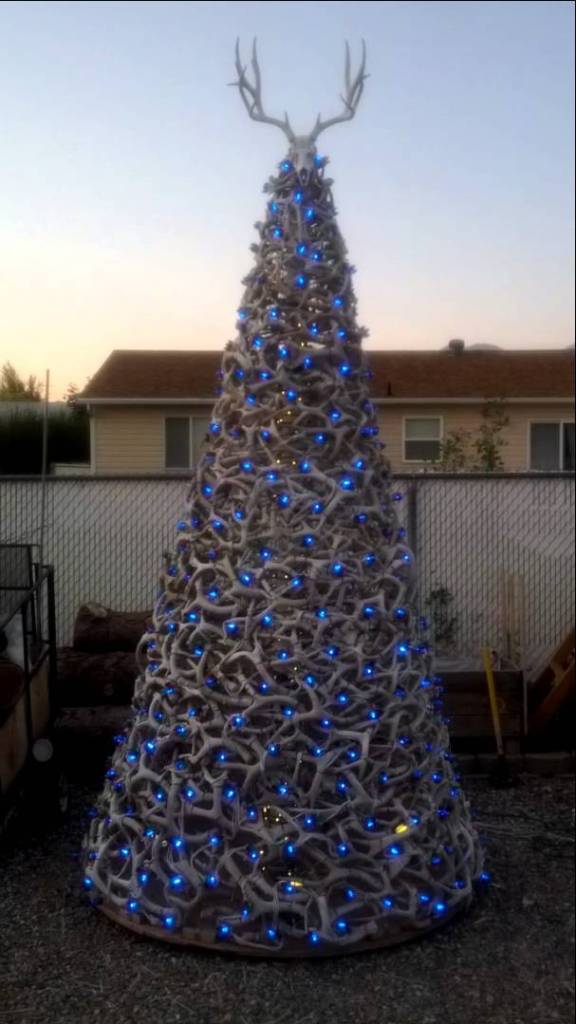 Here's a video of this one changing colors:
9. Candle charisma
10. Tons of tines
Who here has built their very own shed antler Christmas tree? How did it turn out? Personally, I have 34 sheds in my collection. A little short on tines for a tree, but hopefully one of these years I'll make it happen.
From all of us here at Wide Open Spaces, we wish you and yours a very Merry Christmas and a Happy New Year.
NEXT: WHICH OF THESE TEN WHITETAIL BUCKS WOULD YOU HARVEST?
https://rumble.com/embed/u7gve.v3to3h/